Thursday, June 9th, 2022

Recipe: baked oats
Time is doing strange things because of my intense focus on my health, diet, and exercise of late. I feel as if all the moods of spring have been smashed into the past few weeks. As we stare an approaching heat wave in the face, it's hard not to reminisce about the late May snow just two weeks ago. And then there is the delirium of morel season, getting buzzed by countless hummingbirds, bright green new growth popping up at every turn, and all of the baby animals we catch glimpses of in the woods. It's dizzyingly wonderful.

emerging sunshine melts snow off our weather station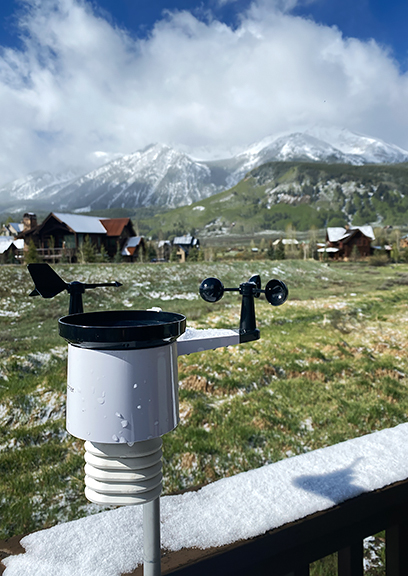 brilliant crimson columbine in bloom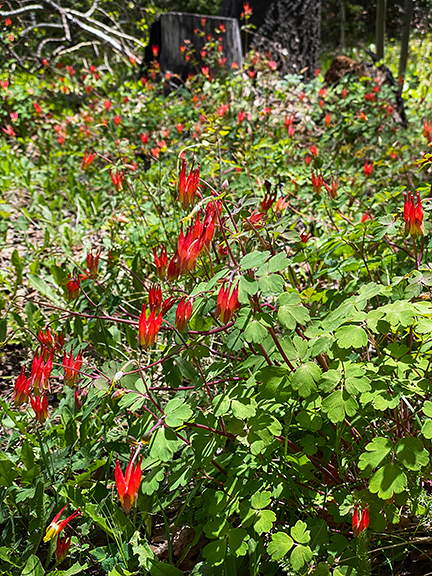 friends gave us baby asparagus seedlings from feral seeds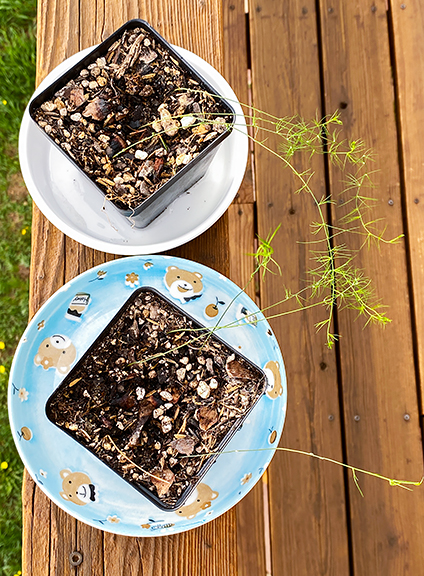 never certain if the morels will come up, but always jubilant to see them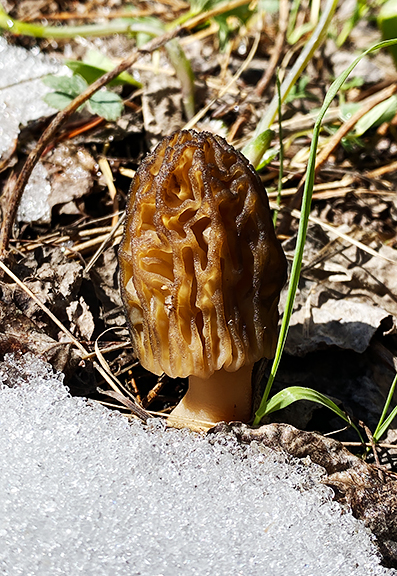 As with any first batch of morels, I'm tempted to reserve some for the express purpose of frying and shoving them in my pie hole. But I've worked hard to wean myself off of sugary, fried, fatty, and refined carb foods the last three months – so much so that many of these foods have lost some of their once irresistible appeal. I made a
morel bourbon cream sauce
for Jeremy to enjoy on steak (his reward for finding the first morel of the season!) and reserved
a dozen morels to fry
. Instead of the usual flour-based breading, I opted for fine cornmeal as a healthier whole-grain alternative. They were good, but I stopped after a few when that initial fried deliciousness gave way to mindless consumption.
cornmeal-coated fried morels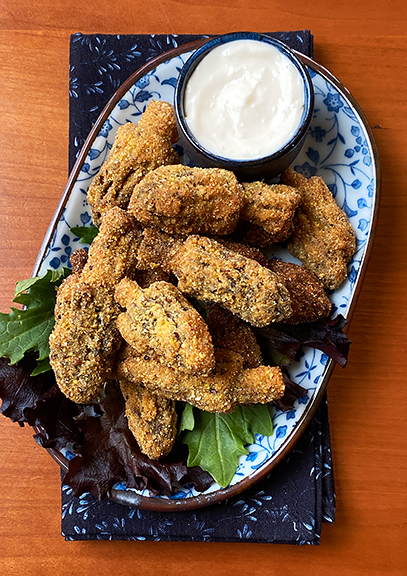 Some folks have asked what I've been eating since I learned I am diabetic. That's a hard question to answer. It was all pretty overwhelming at the start as I had to educate myself on type 2 diabetes, blood sugar levels and how they are affected by different foods and exercise, nutrient requirements, and the best way for *me* to lose weight. I now have a decent set of recipes in my quiver to get me through a good month of meals and have begun to tinker with new recipes that don't require much effort and are hugely convenient for breakfast or a snack.
baked oats with huckleberries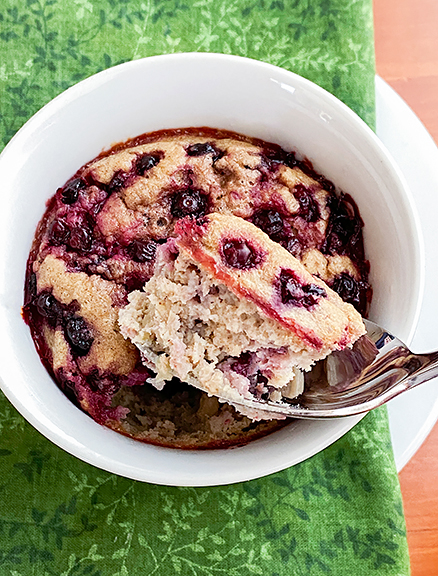 I came across baked oats in my search for healthier snacks which led me to
i am a food blog's baked oats
. Apparently this recipe was all the rage on TikTok a million years ago and I was completely unaware because social media is a garbage hole time suck that I am treating like added sugar: unnecessary and not good for me. The claim is that this is like having cake for breakfast, but "healthy" because it is made from rolled oats (or oat flour). I made it healthier by omitting the sugar, using almond milk, opting for add-ins like fruit instead of cookies or candy or cream cheese, and reducing the serving size. I really like that it is highly customizable.
the base recipe: almond milk, vanilla extract, rolled oats, eggs, bananas, salt, baking powder, cinnamon, oil (for greasing the vessels)
If using rolled oats (don't use steel cut oats), a high speed blender is needed to get the batter to a smooth consistency. If you don't have a high speed blender, you can use the equivalent
weight
(not volume) of oat flour and mix everything together with a food processor or hand mixer. Just be sure to mash the heck out of those bananas. And if you have no issues adding sweetener to your baked oats, you can use sugar, honey, maple syrup or other substitutes in the appropriate amounts, since some are not 1:1 sugar replacements. I don't have any experience with sugar replacements like Stevia or monkfruit sugar other than unknowingly buying an iced tea that was sweetened with Stevia and pouring it out after one sip. It was disgusting. Not sure if you want to omit the sugar? I think if you can enjoy unflavored oatmeal with just added fruit and no other sweeteners, you will be fine with this. The banana does contribute some sugar to the base recipe.
into the blender it goes
a smooth batter
**Jump for more butter**