Recipe: chinese barbecue char siu pork
H'okay! I can now stand and sit for longer than 15 minutes at a time without breaking into a cold sweat and THAT my friends, is a GREAT feeling. I've been watching the snow falling outside our house all week long and I just keep telling myself that it's laying down a good base for the rest of the season. Not being able to stand or sit for long also means I'm now well behind in just about EVERYTHING I had planned this month. However, being forced to stay inside means that I actually read the user's manual when this arrived in the mail.

nikon 1 v1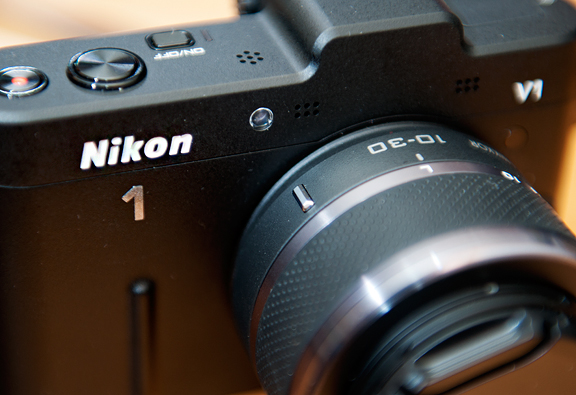 just a little bigger than the iphone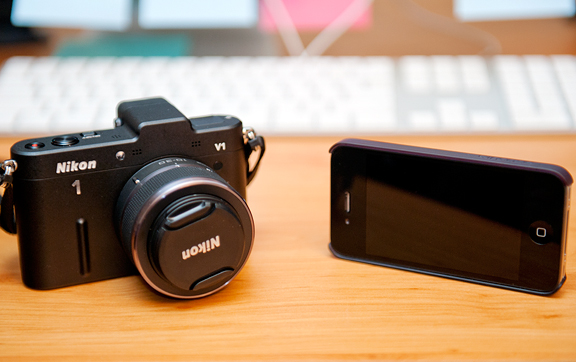 We're still getting to know each other, but it's a nice addition to my Nikon family. I think I'll call it Baby Bear. I'm kidding – I don't name my cameras. This one will get a lot of miles in the backcountry and on the slopes this winter and spring (and hopefully summer too). I can't get over how small it is and how well it performs so far…
test shot on the v1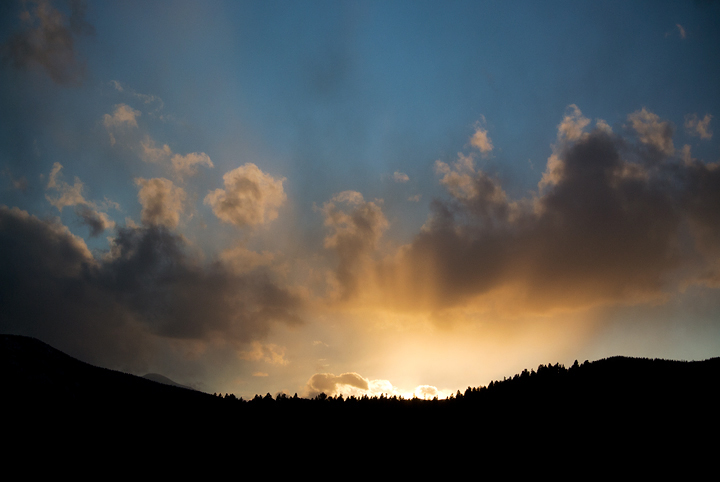 test shot on the d3x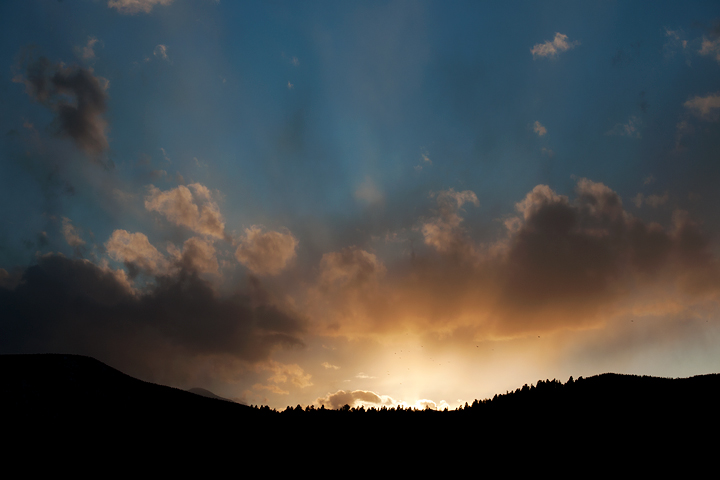 snowy boulder (v1)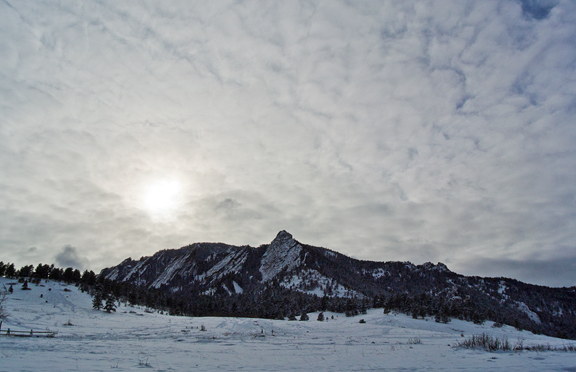 Before my back went to hell in a handbasket, I had tested out a recipe that is a childhood favorite of mine. It's Chinese and it's pork, so yeah – that makes complete sense.
Char siu
pork or Chinese barbecue pork was this special treat you could get at the good Chinese restaurants back in the day. They would serve it sliced with the cold appetizer plate or more commonly we'd have it in the barbecue pork steamed buns at dim sum. My sister and I used to fight over these, we loved them so much. She usually won.
five spice, white pepper, garlic, honey, hoisin sauce, soy sauce, sesame oil, shaoxing wine, oil, pork
heat honey, hoisin, soy sauce, shaoxing wine, spices, and sesame oil together
People have often asked me if I have a recipe for Chinese barbecue pork, and I never did. This wasn't something our family made at home. That didn't mean I wasn't wanting to learn to make it though. I've searched through a lot of recipes and made my decision based on what sounded right. The traditional barbecue pork is pink in color because of red food coloring, but I opted out of that. And a few of my trusted recipe sources called for maltose which my local Asian grocer did not carry. I subbed in honey for the maltose.
slicing the pork shoulder
sauce, pork shoulder, and minced garlic
Which cut of pork should you use? Your choice, really. If you like tender, juicy, melt-in-your-mouth then pork belly is the obvious choice. If you prefer lean cuts, then pork tenderloin. Somewhere in between the two is the pork shoulder (also called pork butt) which is what I wanted.
marinate the pork with the garlic and some of the sauce
mix the oil in with the remaining sauce
I let the pork strips marinate for 24 hours. I'm a big fan of pushing that marinate time as far as it can go. Once the pork was ready, the strips were roasted in the oven for fifteen minutes. Then they were skewered and finished on the grill, basted in the remaining sauce… in the snow. That's how we roll.
roast in the oven
skewer the pork
baste and grill
The purpose of the maltose is to create a nice crispy exterior as the sugar caramelizes during the grilling. Maltose is more viscous than honey, and sticks to the meat better. But… I found the honey substitute to be perfectly fine and we still managed to get a nice finish on the pork with our gas grill.
hot off the grill
slice the pork
I'll fess up. I doubled the recipe in anticipation of my plans for the pork. Chinese barbecue pork is great on steamed rice, in fried rice, on noodles, in steamed buns (bao), or by itself. The flavor is spot on with the best of them. I worried that the texture might be too tough since I only cook pork shoulder until it is falling-apart tender, but it had the right chew to it (and not tough). When I spoke to my mom on the phone and mentioned that I made
char siu
pork, she immediately exclaimed, "Have you posted the recipe?" So I've let this one jump the queue for my mom. I'm sure you'd do the same for your mom.
char siu pork on ramen
Chinese Barbecue Char Siu Pork
[print recipe]
from Rasa Malaysia
1 lb. pork shoulder (cut into 4 pieces)
2 cloves garlic, minced
1 1/2 tbsps cooking oil
sauce
1 1/2 tbsps maltose (or sub with honey)
1 1/2 tbsps honey
1 1/2 tbsps hoisin sauce
1 1/2 tbsps soy sauce
1 tbsp shaoxing cooking wine
1/8 tsp white pepper
3 drops red food coloring, optional (I omitted)
1/2 tsp Chinese five spice powder
1/2 tsp sesame oil
Combine all of the sauce ingredients in a small saucepan over medium high heat. Stir until blended and let come to a bubble. It should thicken a little. Remove from heat and let cool. Mine came out to just under a half cup in volume. Place the pork, garlic, and 2/3 of the sauce in a ziploc bag or container. Mix together well, seal or cover, and refrigerate overnight or up to 24 hours. Whisk the cooking oil into the remaining sauce (remember, you only used 2/3s of it for the pork) until emulsified and store covered in the refrigerator. When the pork is done marinating, preheat the oven to 375°F. I placed my pork in a baking dish, making sure to shake off any excess sauce. Roast for fifteen minutes then remove from the oven. Skewer the pork and grill at about 400°F, basting the pork with the remaining sauce, turning, and basting more until the pieces are nicely charred. Remove from the grill and slice the pork to serve over rice or noodles. [Alternatively, if you can't finish the pork on the grill, you can skewer the raw pork and set them across a large roasting pan to roast (to catch the drips) at 375°F for 30 minutes. Then char them over a flame or with a blow torch (fun!).]