Monday, July 23rd, 2012

Recipe: peach jam
Our local wildflowers are going gangbusters. Or they were. I think they may be over the hump by now, but it's still wonderful to step into the mountains and see green slopes dotted with blues, pinks, reds, yellows, whites, oranges, purples… I've made a point of getting out to assess the flowers along my favorite trails… of course, those trails are my favorites primarily because they have stunning wildflowers.

elephant heads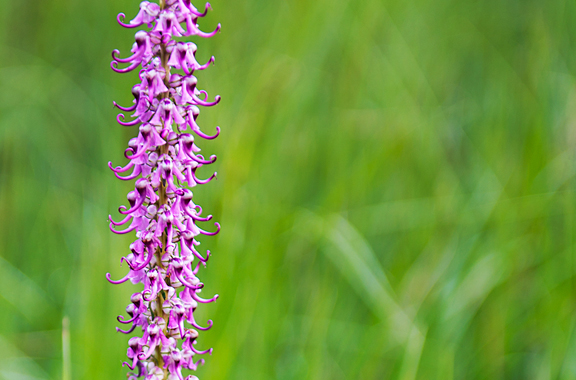 rose paintbrush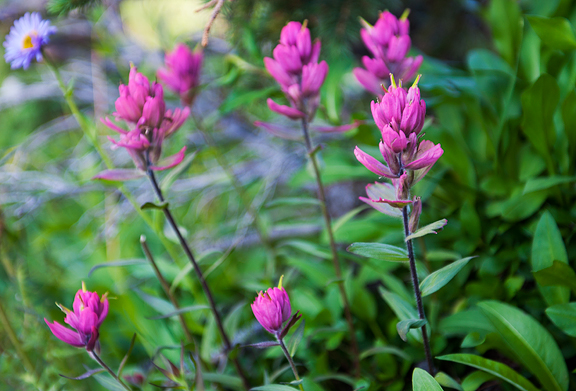 rose crowns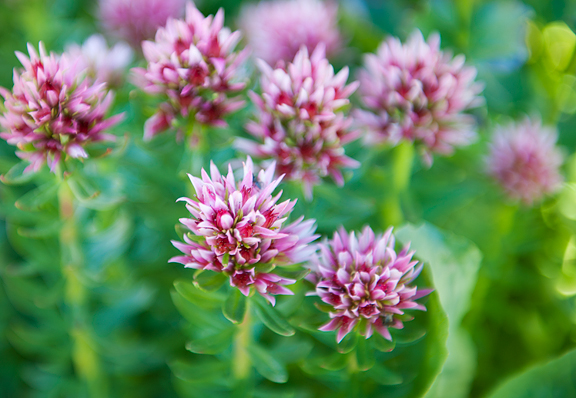 asteraceae and bluebells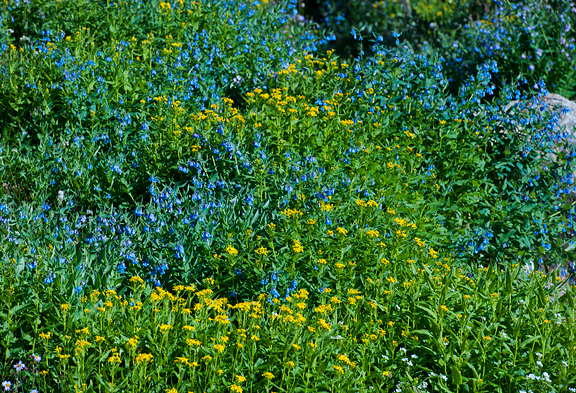 Over the weekend, a friend of mine from high school was in town with his family. We met up at the Boulder Farmers Market Saturday morning as it was the only free time they had. Jeremy and I arrived early so I could scope out various produce for myself and for another friend. It's kinda dangerous going to the market without a set list, because what I usually wind up doing is impulse buying fruits or vegetables for canning and jamming projects only to realize on the way to the car that I will have to forgo sleep to get all of it done before the produce goes south.
who needs sleep when you have organic purple okra?!?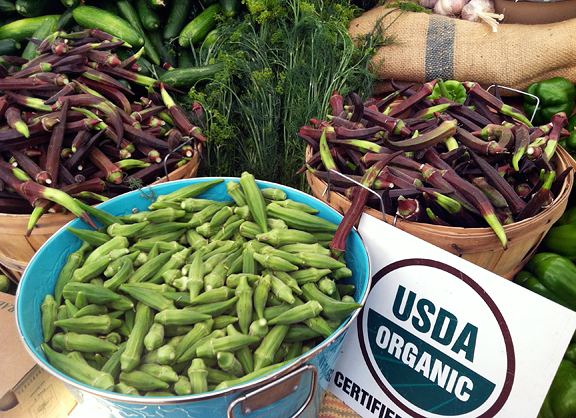 I forget which of my wonderful friends clued me in on "seconds" at the farmers market, but I am eternally grateful. Seconds are produce that may have bruises and blemishes and sometimes odd shapes or sizes. They are perfect for canning and jamming and come at a reduced price compared to their premium cousins that are typically on display at the stall. A few weeks ago, I went to the
Boulder Farmers Market
on a Wednesday to score some ripe Colorado peaches. There are a few vendors at the market who sell peaches, but there is only one vendor who consistently commands a line as much as 40 deep:
Morton's Orchards
of Palisade, Colorado out on the western slope. I was planning to grab a ten pound box of seconds (they're certified organic), but when I saw the "20 lbs. seconds for $10" scribbled on the bottom of their board, I got greedy and went for it!
half of my haul
even though they don't look perfect, they sure taste perfect
So I have this canning addiction, see? That twenty pounds of peaches is history and when we arrived at the market Saturday morning, I got the itch again. We stood in line for peaches. Fascinatingly enough, people would walk past the line, look at it with great interest, then hop into line at the end without even knowing for what they were standing in line. This time, the price was $10 for 10 pounds of seconds. I don't know if that markup was for the Saturday vs. the Wednesday market or if it was for a different variety of peach, but I was happy to have more of these sweet, juicy gems.
let's jam: peaches, sugar, cinnamon, nutmeg, lemons, liquid pectin
I'm not a jam person, mainly because I'm not a breakfast person – and particularly not a sweet breakfast person. Jams don't really move in this house unless you like jam and happen to be a house guest. That said, I am in love with the idea of making jam and got overly ambitious with the first attempt. I
doubled
the recipe and found out too late that you aren't supposed to double the recipe. This resulted in a double batch of somewhat runny organic Colorado peach jam. It's still good and people don't seem to mind receiving it (what they do with the jars after they take them home, I don't know). So, if you're just starting out, the first rule of jamming is…
don't talk about jamming
don't double the recipe. Just make two batches. I've since made four more batches the correct way and the result is enough to convince me that homemade jam is a different animal. A different, delicious, tasty animal.
get that lemon zest
blanch your peaches
peel the skins off
**Jump for more butter**