Friday, December 14th, 2012

Recipe: chana masala
Today, my baby puppy Kaweah turns 14 years old. And even though I call her my puppy, even though she acts like a puppy, even though so many people think she's a puppy… she's pretty old. So when she turns off her ears and doesn't come when called (her hearing is perfectly fine, she can hear me open the closet door to her dog treats from across the house) or when she stumbles because her back legs are weak, we are extra patient and understanding with her the way we would be with our grandmas if they were still alive. I don't generally make a big deal of birthdays, but this one is special, because it may be her last one.

a little salad, puppy biscuits on cheddar, and raw flank steak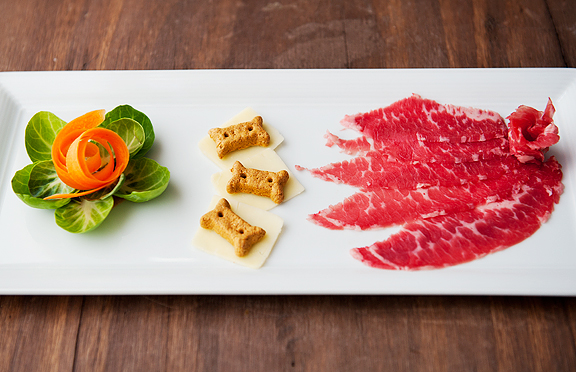 kaweah started with her veggies first (good girl)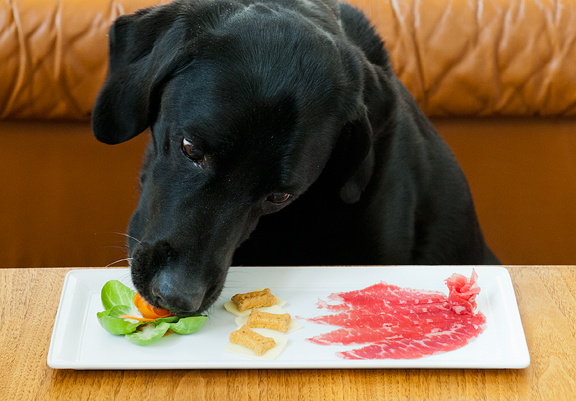 apples, peanut butter sauce, unsweetened whipped cream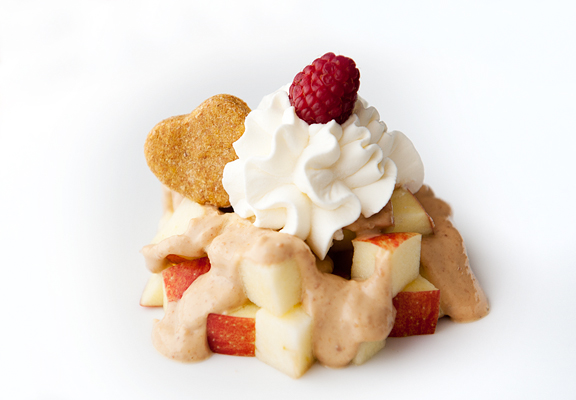 such a patient pup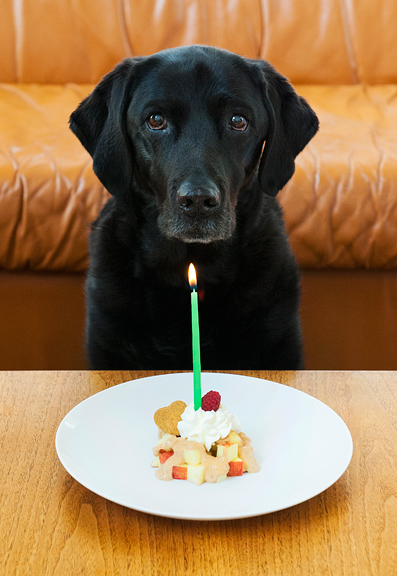 jeremy blew the candle out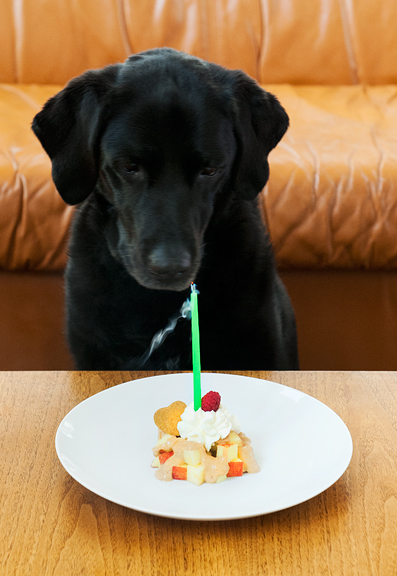 birthday girl!!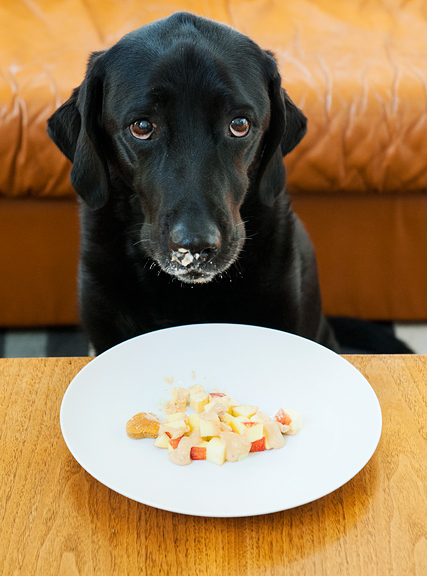 We actually celebrated on Thursday, one day early, because our schedules are completely bonkers. The holidays really make me want to do the opposite of what is considered de rigueur. I can get away with some of it, but not the baking. Our local post office ladies ask Jeremy every November if I'll be bringing cookies for the holidays. And I can't not give cookies to my vet, because we love him so much. My ace #1 oncologist – he gets cookies for sure. We always gift cookies to the administrative staff in Jeremy's department. I don't mind the baking because this is an expression of gratitude. What I do mind is having heaps of sweets around me. Gah! Get them away! To balance out the craziness of holiday baking, I've been gravitating toward simple, but awesome savory dishes.
cayenne, garam masala, paprika, turmeric, coriander, cumin, cumin seeds
spices, salt, garlic, onion, lemon, tomatoes, ginger, jalapeño pepper, and chickpeas
This is a recipe that has been eating away at me for a few years – chana masala. My friend, Nicole, brought it to a potluck party in Seattle two summers ago and I loved it. It was a big party, and I never got around to asking for the recipe. By the time I remembered again (months later) I hit the interwebs which 80% of the time lead me to
Deb
.
grind the toasted cumin seeds
everything chopped, diced, grated, minced, ground, or juiced
**Jump for more butter**