Recipe: chana masala
Today, my baby puppy Kaweah turns 14 years old. And even though I call her my puppy, even though she acts like a puppy, even though so many people think she's a puppy… she's pretty old. So when she turns off her ears and doesn't come when called (her hearing is perfectly fine, she can hear me open the closet door to her dog treats from across the house) or when she stumbles because her back legs are weak, we are extra patient and understanding with her the way we would be with our grandmas if they were still alive. I don't generally make a big deal of birthdays, but this one is special, because it may be her last one.

a little salad, puppy biscuits on cheddar, and raw flank steak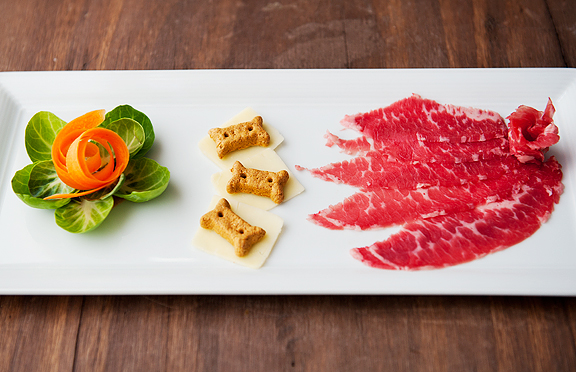 kaweah started with her veggies first (good girl)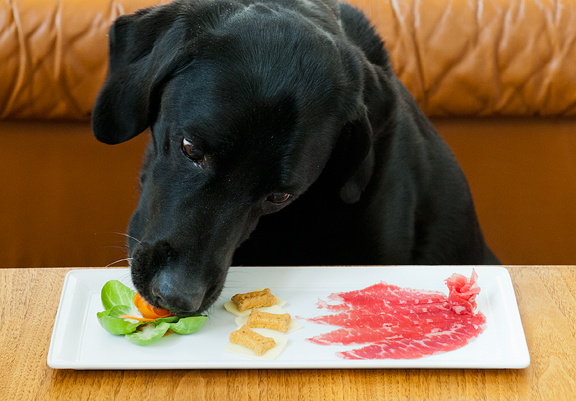 apples, peanut butter sauce, unsweetened whipped cream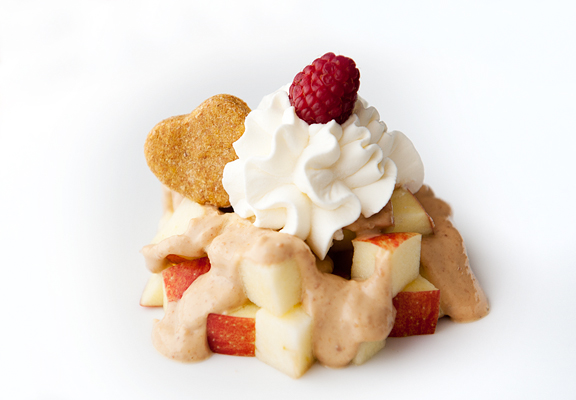 such a patient pup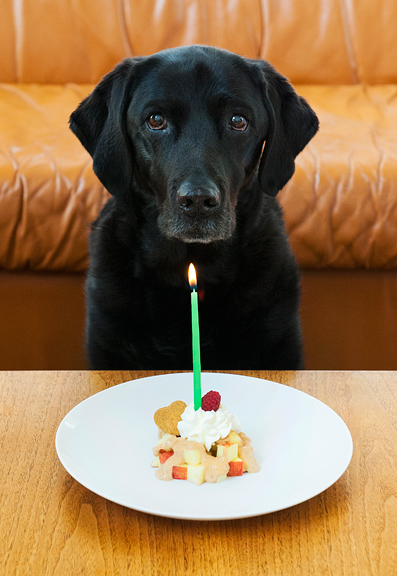 jeremy blew the candle out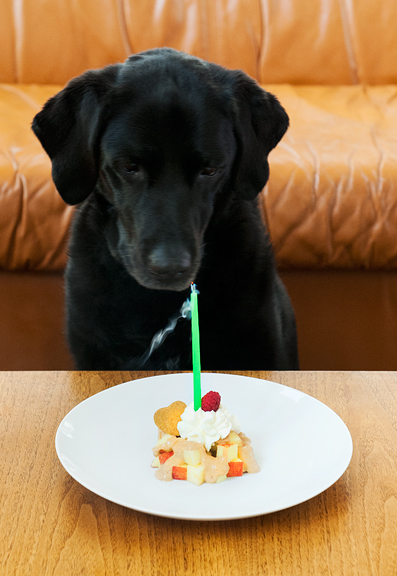 birthday girl!!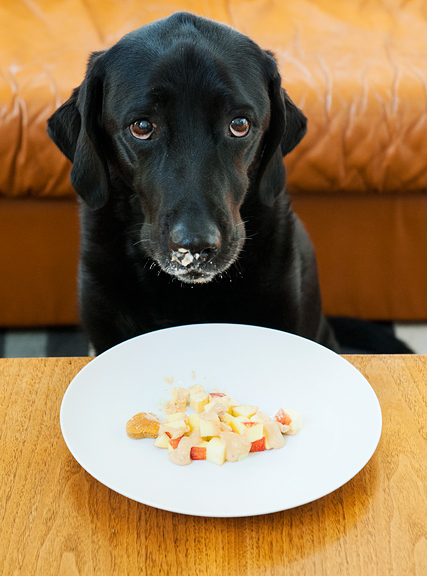 We actually celebrated on Thursday, one day early, because our schedules are completely bonkers. The holidays really make me want to do the opposite of what is considered de rigueur. I can get away with some of it, but not the baking. Our local post office ladies ask Jeremy every November if I'll be bringing cookies for the holidays. And I can't not give cookies to my vet, because we love him so much. My ace #1 oncologist – he gets cookies for sure. We always gift cookies to the administrative staff in Jeremy's department. I don't mind the baking because this is an expression of gratitude. What I do mind is having heaps of sweets around me. Gah! Get them away! To balance out the craziness of holiday baking, I've been gravitating toward simple, but awesome savory dishes.
cayenne, garam masala, paprika, turmeric, coriander, cumin, cumin seeds
spices, salt, garlic, onion, lemon, tomatoes, ginger, jalapeño pepper, and chickpeas
This is a recipe that has been eating away at me for a few years – chana masala. My friend, Nicole, brought it to a potluck party in Seattle two summers ago and I loved it. It was a big party, and I never got around to asking for the recipe. By the time I remembered again (months later) I hit the interwebs which 80% of the time lead me to
Deb
.
grind the toasted cumin seeds
everything chopped, diced, grated, minced, ground, or juiced
I've been wanting to cook more with legumes for several years, but only recently have I been able to cook them properly thanks to my pressure cooker. I didn't realize that at my altitude, I could never achieve that proper silky texture of the perfectly cooked bean with standard boiling because we can't reach the required temperature. Even with a pressure cooker, I learned that I had to make minor adjustments to cooking times or else my beans would be undercooked or cooked to the point of disintegration. But I'm finally getting it down – and I should note that the taste and texture of properly cooked dried beans are far superior to their canned counterparts.
sauté the onions, ginger, garlic, and chile pepper
add the spices
The mise en place requires the bulk of your time investment, and not very much at that. The cooking time is even less, demanding a minimal amount of babysitting while the chickpeas simmer away in the aromatic spices and vegetables. I didn't have amchoor powder available and substituted the juice of half a lemon per Deb's suggestion, but certainly if you can get amchoor powder, do so.
stir in the tomatoes, chickpeas, and water
adding lemon juice and salt
I find chana masala to be a satisfying and warming dish, full of bright spices and tang. It's heady, healthy, and fills your belly without making you feel like a brick. Pair it with the floral notes of steamed basmati rice. The leftovers reheat beautifully and are especially welcome after a day of skiing or romping around in the cold. And because it's an easy dish to throw together, I'm looking forward to making it a regular in my menu rotation.
a big bowl of wonderful
yes to this
Chana Masala
[print recipe]
from Smitten Kitchen
1 tbsp vegetable oil
2 medium onions, minced
1 clove garlic, minced
2 tsps fresh ginger, grated
1 fresh jalapeño pepper (or serrano or Thai bird chiles, depending on how spicy you like it), seeded and minced
1 tbsp ground coriander
2 tsps ground cumin
1/2 tsp cayenne pepper
1 tsp ground turmeric
2 tsps cumin seeds, toasted and ground
1 tbsp amchoor powder* (or juice of 1/2 lemon)
2 tsps paprika
1 tsp garam masala
2 cups tomatoes, diced small (or 15 oz. can of diced tomatoes with the juice)
2/3 cup water
4 cups cooked chickpeas (or two 15 oz. cans, drained and rinsed)**
1/2 tsp salt
1/2 lemon, juice of
*a fruity and sour powder made from dried unripe green mango
[** Jen's notes: I used 2 cups of dried chickpeas to prepare my dish. First, I pick them over for any rocks or odd things. Then I soaked the chickpeas overnight in enough water to cover them by a couple of inches. The next day, I drained the beans and placed them in my Fagor pressure cooker with about 3 quarts of water and a tablespoon of olive oil (to reduce foaming). I set the lid to setting 2 (high) and sealed it shut. Then I placed the pot over high heat. As soon as pressure was reached (when the little yellow button popped up), I timed it for 12 minutes (recommended anywhere from 9-14 minutes) then turned off the heat. I let it release naturally (takes about 15-20 minutes) before draining and rinsing the chickpeas. I think my yield was a bit more than you would get from two 15 oz. cans.]
In a large saucepan or sauté pan, heat the vegetable oil on high flame and sauté the onions, garlic, ginger, and chile pepper for about 5 minutes. Turn the flame down to medium-low and add the spices: coriander, cumin, cayenne, turmeric, ground cumin seeds, amchoor powder (if using), paprika, and garam masala. Cook for about a minute and then stir in the tomatoes, water, and chickpeas. Let simmer for about 10 minutes. Stir in the salt and lemon juice (use the juice of a whole lemon if you aren't using the amchoor powder). Serves 6-8.