Recipe: grilled pork chops
I managed to run my first ever half-marathon distance this week… well, it was 14.2 miles. That still counts! Jeremy and I have somehow convinced ourselves that ultra trail running is worth trying this summer. We've been training. Snowline is hovering around 10,000 feet, so running trails that climb high and go far has been limited – but it's melting. I've always been impatient for the intermediate stage where the snow is degrading too quickly to ski, but is still an obstacle to running or biking. Meanwhile, I've been doing my best to clean out the freezer and refrigerator in order to make space for summer's bounty.

used up all my old frozen bananas for chocolate chip banana bread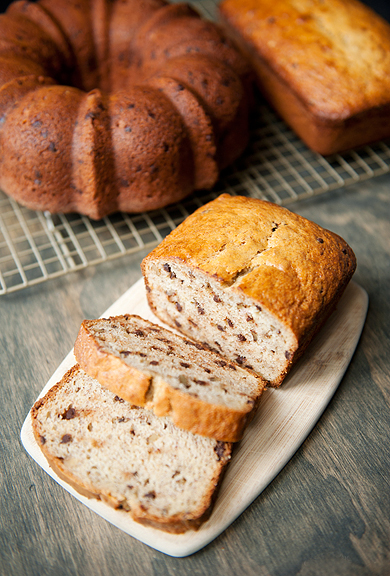 My parents flew in to Colorado this week. I usually stock their place with a few groceries (including a loaf of that chocolate chip banana bread), fresh flowers, and other things they might need before they arrive. Even though they are getting older and slowing down, they aren't really slowing down. Dad always wants to know what The Plan is, so it's my job to do the research and make The Plan.
mom and dad at the denver botanic gardens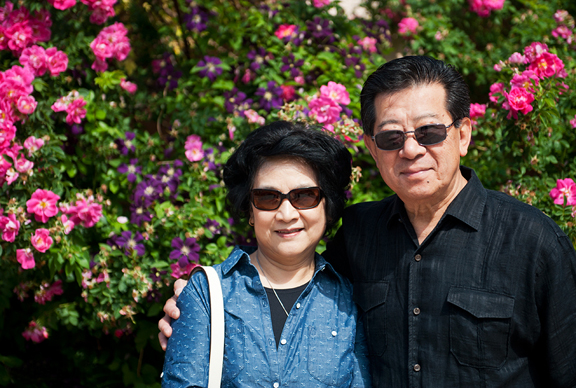 Jeremy and I took my folks to the
Denver Botanic Gardens
to see the Chihuly exhibit that officially opens June 14th, but had most of the installations up this week before the opening. It's such a gorgeous time of year to visit because it isn't too hot (as Denver goes) and so many beautiful flowers were in bloom with happy bees, dragonflies, and birds zipping about. The Chihuly exhibit will be at DBG through November 2014 and it is definitely worth a trip if you are in the area.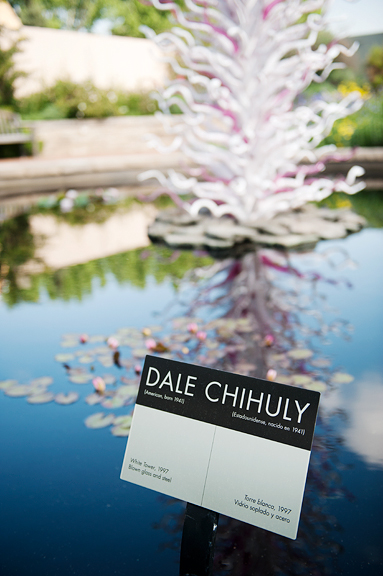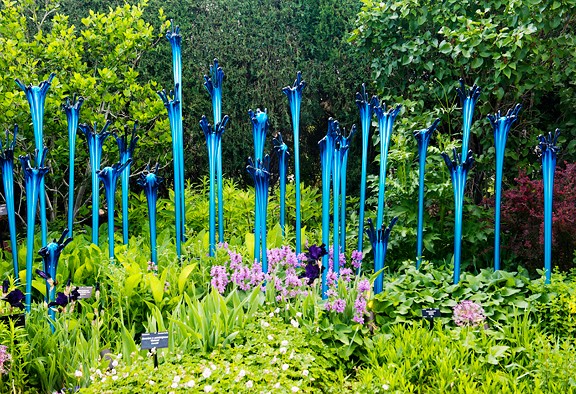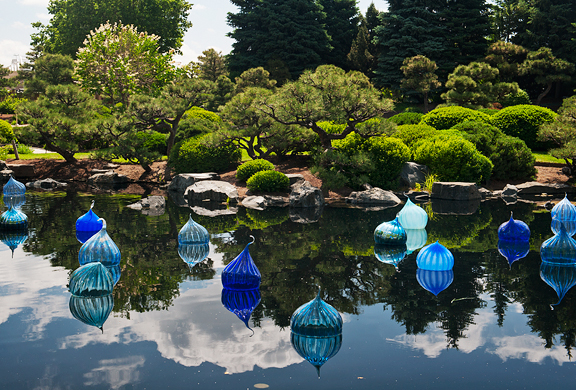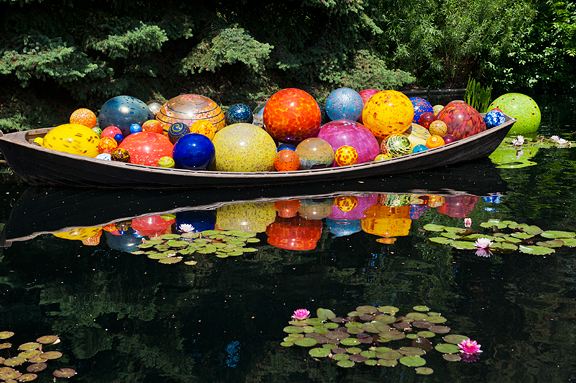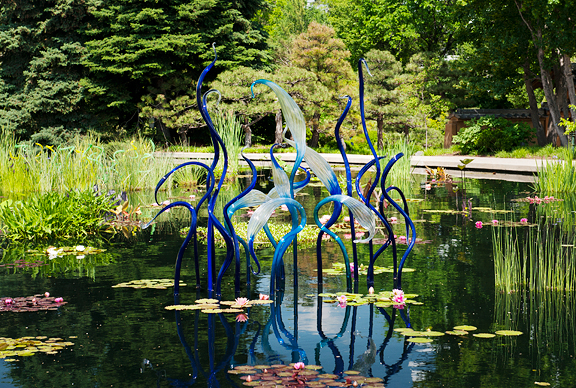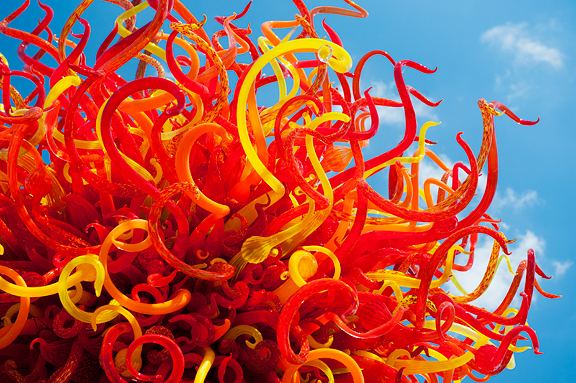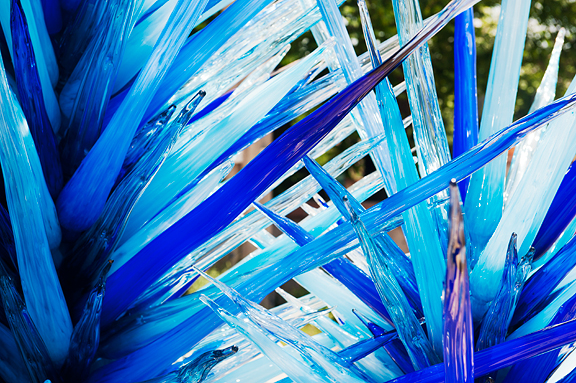 Of course, this weekend is Father's Day, so we're having Mom and Dad up for a nice dinner. I'm preparing a menu of All Things Dad Loves. But Dad pointed out that he really wanted to see his "little girl", and he did not mean me. He meant Kaweah. She's going to be utterly thrilled to visit with him.
Today's recipe is all about summer, grilling, and celebrating dads and fathers and papas and babas and all of the good folk who step up to be a father to someone. It's simple and easy, and isn't that all we want in June when we should be spending our time playing outside and rejoicing in summer's arrival?

pork chops, water, cider vinegar, kosher salt, brown sugar, juniper berries, black pepper, red pepper flakes, thyme
combine the dry ingredients
add the water and vinegar
stir to dissolve the sugar and salt
I'm always looking for ways to prepare juicy, tender meat on the grill. The grill is the one place where you tend to encounter dried out steaks, chops, chicken… Dry brining is one of my favorite techniques, but I'm always open to trying wet brines too. Most of the time to prepare this dish is spent brining in the refrigerator.
place the pork chops in a large ziploc bag
pour the brine in
let brine overnight
Give yourself an hour or so before grilling to remove the pork chops from the brine. Drain the brining liquid off and pat the pork chops dry. Let them rest and come to room temperature for at least 30 minutes before you grill. Before you throw them over hot coals or over a hot burner, pat them dry once more. The first time I tried this, I think they were a little damp and didn't sear well. They seared better the second time I made this recipe when I patted them dry once more before grilling. Sear the pork chops on high heat for the first few minutes, then move them to indirect heat to finish cooking. Once they're done, let them rest in a foil tent for ten minutes before serving.
pat dry
sear the chops
resting
We enjoyed these juicy, flavorful pork chops very much. I really wish I could have gotten more browning on the outsides and am wondering if pan-searing is the way to go. But that sort of defeats the purpose of beautifully simple grilling. Perhaps I'll revisit dry rubs? It just means more pork chop research is required – but this recipe is a great kick off for the summer season.
pork chops with summer sides
bon appétit
Grilled Pork Chops
[print recipe]
slightly modified from Williams-Sonoma
brine
4 cups water
1/4 cup cider vinegar
1/4 cup brown sugar, packed
1 tsp dried thyme
1 tsp juniper berries
1/8 tsp red pepper flakes
4 tbsps kosher salt
1 tbsp black pepper, freshly ground
4 bone-in pork chops at least 1-inch thick
Combine the water, vinegar, sugar, thyme, juniper berries, red pepper, salt, and black pepper in a bowl or a large ziploc bag. Stir until the sugar and salt are dissolved. Add the pork chops to the brine and cover with plastic or seal the bag. Refrigerate overnight. Remove the pork chops from the refrigerator at least 30 minutes before grilling. Discard the brine and pat the chops dry with paper towels. Let come to room temperature. Heat your grill to high. If using coals, pile the coals to one half of the grill. Sear the pork chops for 2-3 minutes per side over direct heat (over direct flame or directly over the coals). Once nicely seared, move the pork chops to indirect heat (turn off one of your gas burners or set on the half of the grill not over the coals). Cover and cook for 15 minutes or until the internal temperature of the pork chop registers 145°F in the center (away from the bone). Remove the pork chops from the grill and tent with foil for 10 minutes. Serves 4.
more goodness from the use real butter archives