Recipe: huckleberry crisp
Helloooooo September! There's something wonderful about a month that means you get to add one to your age, a month which ushers in the fall colors, a month where the likelihood of an early season snowstorm is quite high. It is a particularly busy time for us, making it all the more astounding that we managed to have friends up for dinner over the weekend. It feels like all of the unfinished business of summer (or the year, for that matter) is being crammed into the few remaining weeks leading to autumn, before we begin hunkering down for winter (which I welcome with fully open arms). You never have enough time to get everything done no matter how little sleep you get.

dinner party with awesome friends, new and old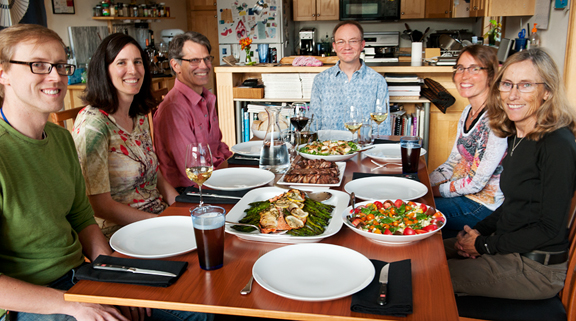 chocolate espresso cheesecake, chocolate cookie crust, whipped cream, helliemae's chili palmer salt caramel sauce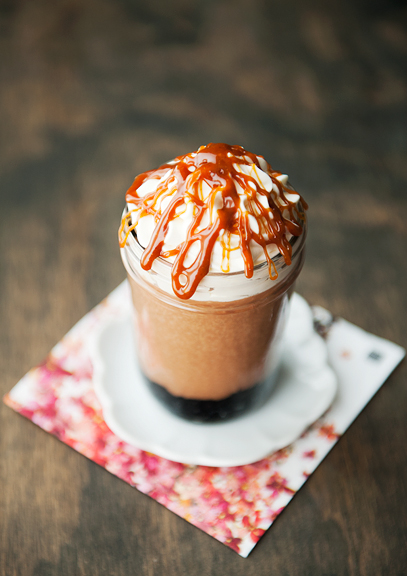 in two days we had four queen of the night blossoms open!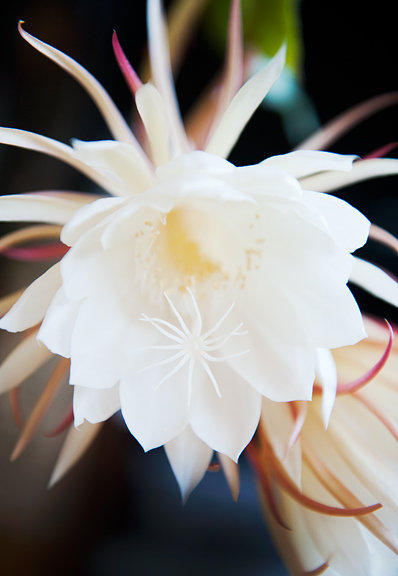 starting to close by early morning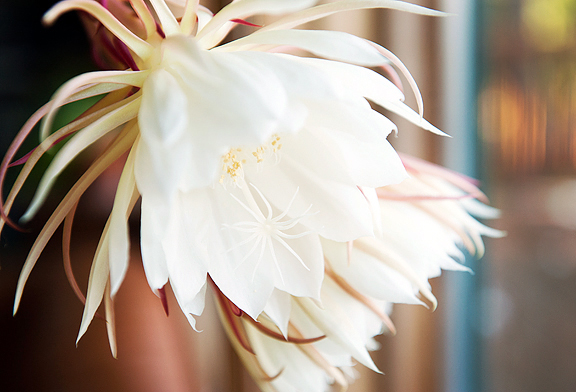 This is a magical period in our Rocky Mountains. Waking up before sunrise isn't as puke-inducing as it was two months ago, and yet I can still find lovely huckleberries in the backcountry. Yes, the obsession is ongoing and all-consuming. Last week Jeremy and I went for a hike and stopped to pick hucks on our way back to the trailhead. After 90 minutes, I had collected three times as many berries as he had. I fired him (nicely) and he was happy for it, so everyone wins. It's most fun to pick hucks with someone who loves picking them as much as I do, which is why my friend, Erin, is the perfect hiking and huck-picking companion. First of all, her dog is awesome. Secondly, Erin is my pragmatic, even-keeled, no nonsense, independent mountain gal pal. There is a lot to be said for a friendship that is free of drama and full of huckleberries.
lots of hucks!!!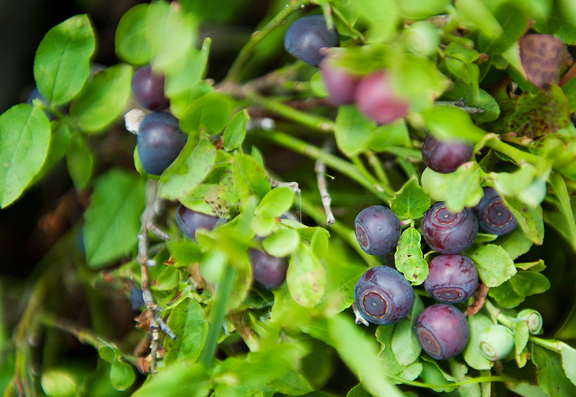 I'm realizing that the huckleberries I foraged last year were at the very very tail end of the season. They were small and more red than purple. This year's haul is full of choice purple-blue FAT berries that are as big as small blueberries, but taste way the hell better! So my rate of huck gathering has doubled thanks to the abundance and general hugeness of the the berries. This means I'm a little more willing to make something that requires a lot of berries as I have already got a good stash in my chest freezer to carry us through to next summer. Pies and crisps are the sort of recipes that demand high volumes of huckleberries. Twelve cups of hucks is a lot of hours of labor, but I really wanted to make a crisp – so I made a couple of individual crisps.
sugar, rolled oats, huckleberries, butter, melted butter, nutmeg, cinnamon, brown sugar, more sugar, almond slices, flour, port
As always, I understand that huckleberries are not everywhere accessible. It's hard (impossible?) to run to the store and pick up a few pounds of fresh huckleberries because they are wild plants. No one has successfully cultivated them on a commercial scale, but some companies in the west do sell them frozen online. If you cannot source huckleberries, blueberries are a perfectly acceptable replacement… but I shall weep for you.
mix the brown sugar, sugar, cinnamon, nutmeg, oats, almonds, and flour together
mash the butter into the dry ingredients
it should resemble coarse crumbs
The original recipe uses a stand mixer to make the crisp topping. You can do that, especially if you dislike getting butter and sugar and flour under your fingernails. I used my hands so I could get a feel (literally) for the consistency of the mixture. This step takes mere minutes. The filling is even easier – toss the berries with the remaining sugar, port, and melted butter. That takes less than a minute.
pouring the port into the bowl with the huckleberries and the sugar
add the melted butter
toss it all together
fill your baking vessels with the huckleberry filling
I piled the berries into the ramekins because I figured they would shrink and deflate when cooked, which they did! They just released a ton of juices in the process. You should expect these juices to bubble over during the baking process. In anticipation of the bubble-over, it is highly recommended that you set your ramekins on a foil-lined rimmed baking sheet to catch the inevitable fruity drips. This is much easier to deal with than cleaning burnt sugary fruit juice off of the bottom of your oven. Even if you put everything in a single large baking pan, I'd at least have a layer of foil under the pan to catch potential overflow.
add on the crisp topping
ready for the oven
baked and messy
These crisps were super juicy compared to other crisps I've eaten. When I dropped the scoop of vanilla ice cream on top of the baked crisp topping, I watched sea level rise about a quarter inch on the huckleberry juices. If your crisp(s) overflows during baking, I recommend removing it from the foil-lined baking sheet while it is still hot. Set it on a cooling rack, and don't let it cool on the baking sheet because that sugary fruit juice drip will solidify and make for difficult separation later. But how did it taste? AMAZING. Huckleberries already seem to have an intense and concentrated flavor for each berry, so baking a heap of them in a crisp was like forging The One Ring. So much power… The port was more prevalent in the flavor than I expected, in a good way that complements the berries. But if you want to omit the port, I would just add a squeeze of lemon juice for some acid. If you ever come to my house and I offer you huckleberry crisp, don't ever say that I don't love you.
perfect berry-stained fabulosity
hard work rewarded
Huckleberry Crisp
[print recipe]
from Leite's Culinaria
crisp topping
1/2 cup slivered almonds, toasted and cooled (I didn't toast them)
1 1/2 cups rolled oats
2 cups all-purpose flour
1 cup light brown sugar, packed
1/4 cup granulated sugar
1 tbsp ground cinnamon
1 1/2 tsps nutmeg, freshly grated
8 oz. (16 tbsps) unsalted butter, room temperature
huckleberry filling
12 cups fresh huckleberries or blueberries
2 oz. (4 tbsps) unsalted butter, melted
1 cup granulated sugar
1/2 cup port
Make the crisp topping: Mix the almonds, oats, flour, brown sugar, granulated sugar, cinnamon, and nutmeg together in a regular bowl or the bowl of a stand mixer. Work the butter into the mixture with your fingers or using the paddle attachment on a stand mixer until it resembles coarse crumbs.
Make the crisp: Preheat the oven to 375°F. Toss the berries, melted butter, granulated sugar, and port together in a large bowl. Divide the berries among eight 6-ounce ramekins or place them all in a 9×13-inch baking dish or use whatever size baking vessel you want. Set the ramekins or baking dish on a foil-lined baking sheet. Crumble the crisp topping over the berries to cover them as much as possible. Bake for 25-40 minutes until the huckleberry filling bubbles over the golden crisp topping. Remove from oven and serve warm with vanilla ice cream. Note: Using oven mitts, remove the ramekins or baking dish from the foil while the bubbled over juices are still hot and set on a cooling rack. Otherwise the juices will harden and the ramekins or baking dish will be stuck to the foil – like really stuck. Serves 8-10.
more goodness from the use real butter archives