Thursday, April 23rd, 2015

Recipe: korean barbecue chicken wings
When I left my house early yesterday morning, the predominant color of my neighborhood was white. The snow has steadily deflated and melted, but it's still there. Within 25 minutes, we were zipping through Boulder's streets where trees dripped with the confetti of springtime: bright yellow greens, pinks, whites, purples. My head hurt because it was early and because I had gone to bed late. This always happens when I travel – it's the "wrapping up of things the night before" and the "catching a flight the following morning" head hurting thing.

robin perched in the aspens from the last storm
cute dark-eyed junco on our deck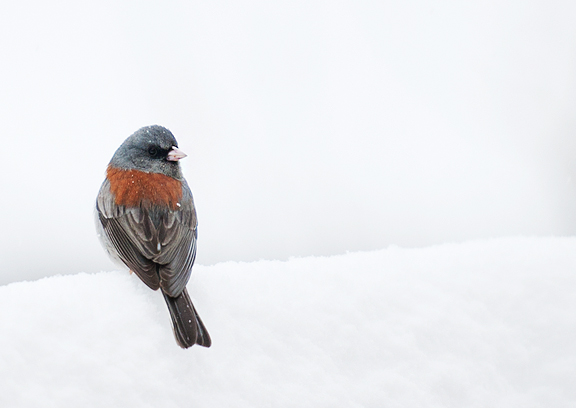 My noggin did the deep sleep bounce several times during my flight to the East Coast. It woke me with that heart-racing jolt – you know, the one that makes you instinctively touch the corners of your mouth to see if you were drooling in your sleep. Each time I peered out the window to find a sea of clouds stretched out beneath us, like a giant down comforter. I searched for signs of landforms, but the weather prevailed and so did sleep. On my connection to Virginia, our puddle jumper rose above the clouds for a mere three minutes before beginning the descent. Underneath the cloud deck, I marveled at how green the Tidewater area was. Green and flat. Flat such that the only shadows thrown in the setting sun were from the trees and not from the topography of the coastal plain. Dominated by the estuaries that branch into this green and flat land with a million brackish fingers. It's the opposite of where I make my home. And yet, I was coming home.
mixed weather and sun over the tidewater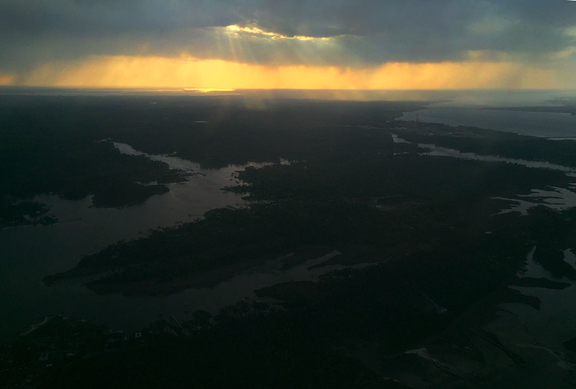 dogwood blooms in the backyard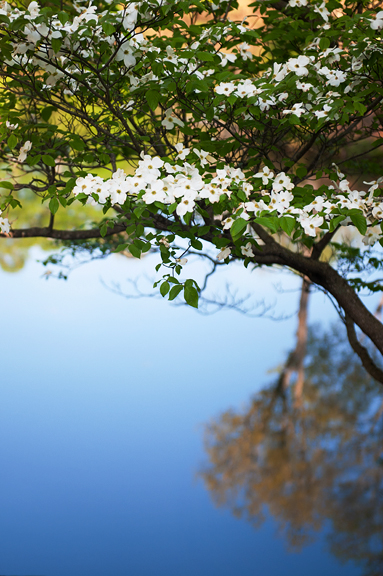 It's been some time since I have visited Virginia, but we have this short window to travel before The Summer of Puppy commences. Of course, Dad has planned nearly every minute of my stay with activities, meals, and wine. I expressed my doubts that it is humanly possible to consume ALL of the food he has in mind for a long weekend (he just asked me when we're going to eat soft shell crab). That's the problem with going back to a place you know – there's never enough time (or waistband). But you should save some belly room for these Korean barbecue chicken wings I tried from
Irvin's beautiful food blog
. They're baked, which in my opinion is far easier to make and less messy to clean up than frying, and they taste fantastic.
rice vinegar, soy sauce, green onions, garlic, ginger, kiwis, sugar, red pepper flakes, sesame seeds, black pepper, chicken wings
chop and mince
ready to make the marinade
**Jump for more butter**