Wednesday, June 25th, 2014

Recipe: galbi korean bbq short ribs
There's something comforting in traveling a familiar trail where you know the curves, hills, rocks, trees, and stream crossings by heart. When, even in winter, you know that this very spot where the path bends will be covered with flowers in three months' time. You know this because you've seen it year after year. And then there are the new trails. When you see a new trail leading off into the woods, and your eyes light up with curiosity and excitement. It calls to you. I always want to know where that trail leads. How many times have you said, "I'll just hike up to the top of that ridge for a look" only to continue on to the next ridge and the next?

crimson columbine and violets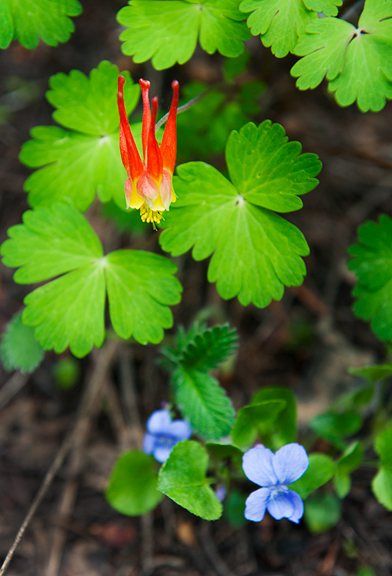 gothic mountain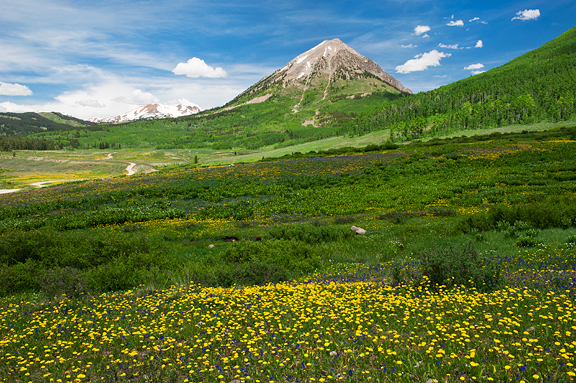 winding through the wildflowers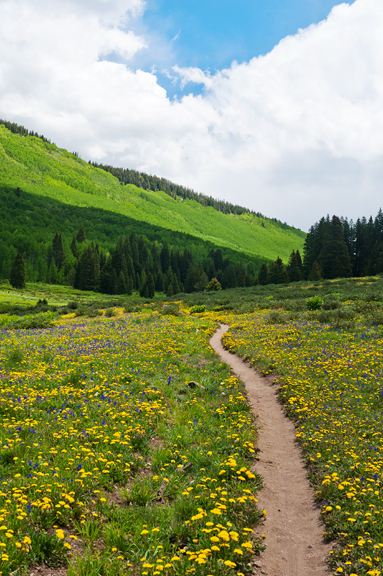 On rare occasion, we'll hike a new trail only to learn that we don't ever need to hike that trail again (poorly marked, unmaintained, too hot, too buggy, too dangerous, too crowded). But most of the time, it's a delightful discovery. I am especially fond of shady hikes with good breezes, nice views, and lots of huckleberry plants growing on the hillslopes. We found one of those today. I'll be sure to revisit that one often – particularly when the hucks start to bear their precious berries.
It's that way with recipes too when you revisit an old one that you loved but had forgotten about. I made galbi – Korean barbecue short ribs – for my parents a couple of weeks ago. When I went to dig up my recipe from the archives, I noticed the post was nearly seven years old. That was back in the day when our local Whole Foods had no clue what flanken-style ribs were. These days, they do know, but we now have a couple of Asian grocers within striking distance that also provide flanken-style beef short ribs. The Asianification of Colorado – slow, but happening. So let's do this properly.

flanken-style short ribs, kiwis, fresh ginger, pepper, water, rice vinegar, sesame oil, soy sauce, yellow onion, sugar, garlic (hidden behind the beef ribs)
soak the ribs in water
**Jump for more butter**