Wednesday, March 27th, 2013

Recipe: mango lassi
Volatile. We go from dark, brooding skies to clear and sunny ones to snow squalls to gentle breezes and run that cycle fifty times over. Spring is volatile around here. The clouds are practically roiling over the Continental Divide in a battle between moisture, thermal expansion, and pressure gradients. The tips of aspen branches have turned fuzzy and glow brilliantly in the sun. They will be a fresh green in a matter of months. I love my snow, but I doubt there are many who don't feel a little giddy at the approach of spring. We are certainly enjoying it.

snow hangs like bunting on the bridge (iphone)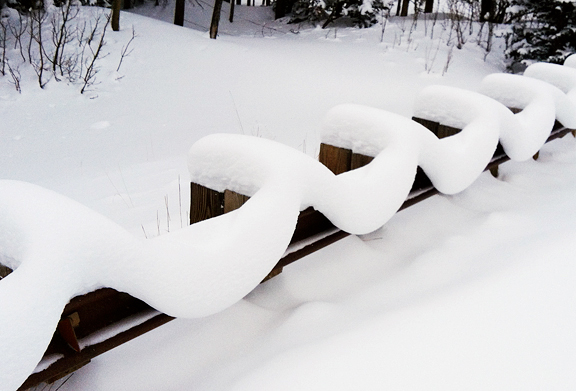 metal flowers at peak 8 in breckenridge (iphone)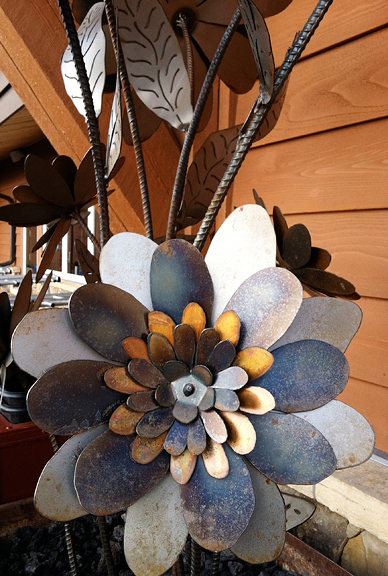 looking out on imperial chair – the highest ski lift in north america (iphone)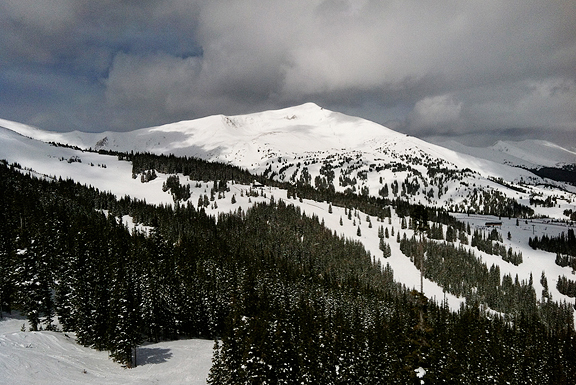 aprés ski – start with tempura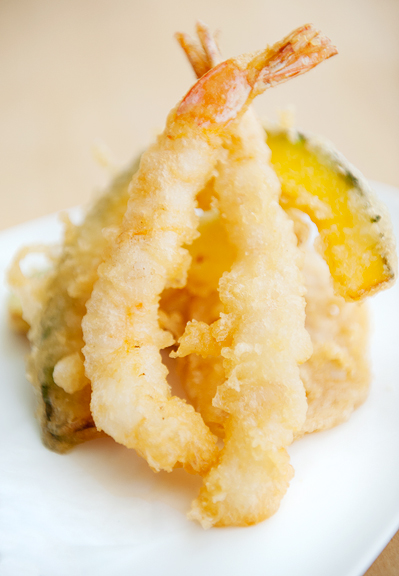 …and hamachi sashimi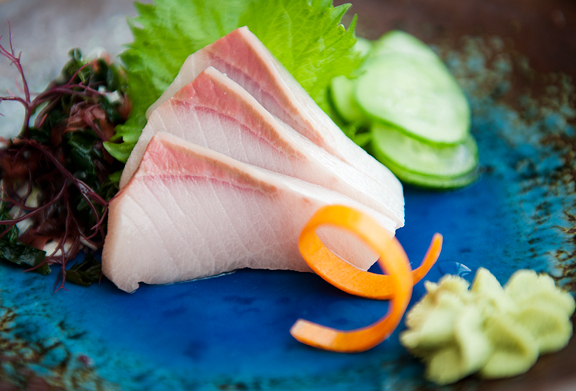 brushing the dog (kaweah doesn't enjoy this one bit)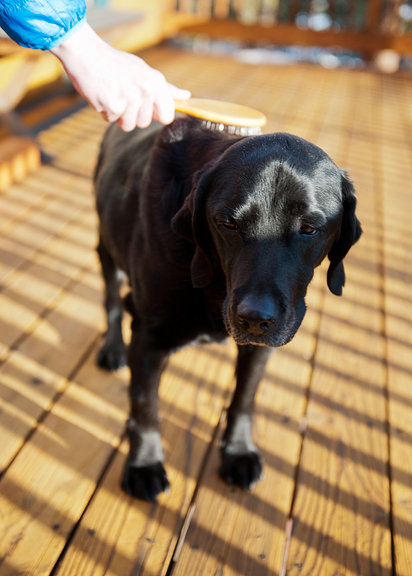 April is a stone's throw away. We finished our taxes. It feels great to get that out the way. I'm fighting the urge to go into full spring cleaning mode because I basically blow up the house and spend a few days sorting it all out. I think that stresses the hell out of Jeremy, so I'll try to do that on the sly when he isn't around to witness the mayhem. Oh, and the other day I saw deep red organic strawberries at the market and bought a pint. Guess what? They're not ready. I knew better, but late winter/early spring can play tricks on your mind. Sour, cottony, hard strawberries – blegh! The person at Whole Foods who wrote the "juicy and sweet!" sign ought to be kicked in the shins. But the point is that I am ready for fruit other than apples, pears, and citrus (which have done a swell job these many months).
my favorite: the champagne (or ataulfo) mango
The delightful little mango that I love most is the Ataulfo and it is in season now. The flesh is smooth and silky compared to the stringy meat of the more common Tommy Atkins variety (large, greenish-red skin, mild flavor). Ataulfo mangoes are sweeter too. Jeremy doesn't like mangoes (nor any stone fruit), so I happily buy them all for my own consumption. Most of the time I just peel the skin off with a knife and eat it like an apple. It makes a glorious mess. I also love a mango lassi, but cringe at the price in restaurants because I know how easy it is to make at home. I shot this recipe two years ago, but I still use it and I still love it.
dice them up
into the blender to purée
add yogurt (and water, sugar, and cardamom)
**Jump for more butter**