Thursday, July 5th, 2012

Recipe: strawberry vodka
Our oppressive heat of the last several weeks seems to be abating so that Kaweah can resume her jolly evening walks without overheating. While we adjust to summer temperatures, it's much harder on the pup. So 80°F might be tolerable for us, but it will have her gasping for air on the baby trails.

kaweah was so very happy to be out after a rain
trail markers in our town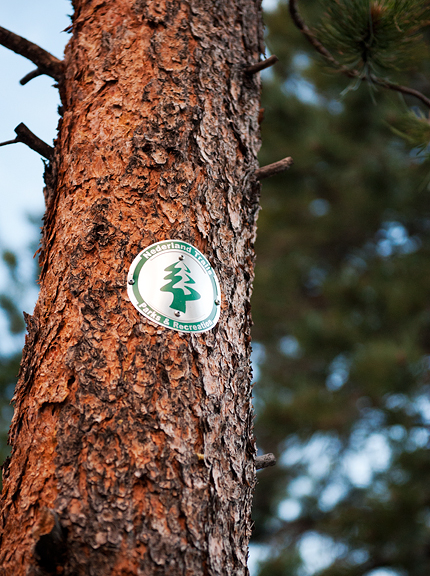 This cooling trend was just in time for the Fourth of July holiday too. It was lovely getting our legs outside and back on the trails. The wildflowers are going nuts in the high country too. For our holiday, we went for an early morning local hike.
big views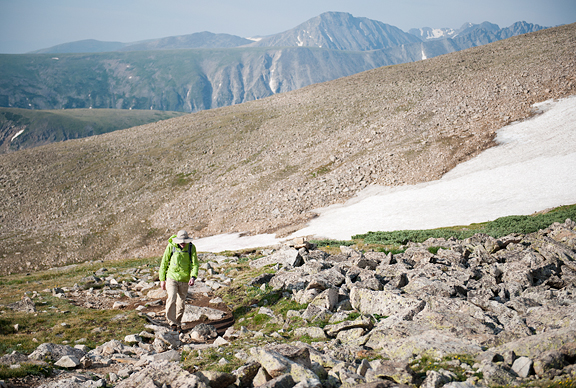 little critters (can you spot the pika?)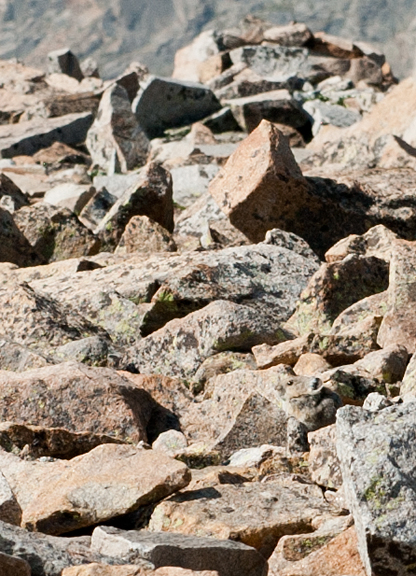 final ascent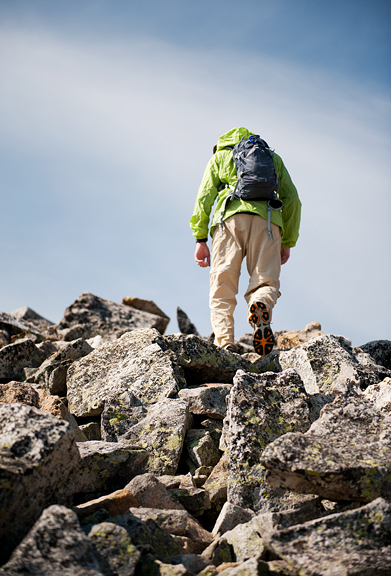 token summit shot on mount audubon (haze is smoke from wildfires in wyoming)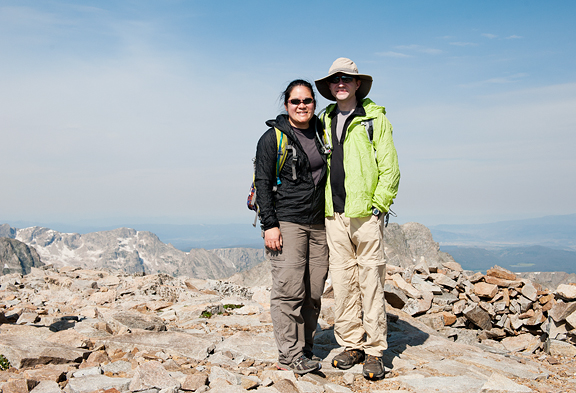 wonderful blue columbines (colorado state flower)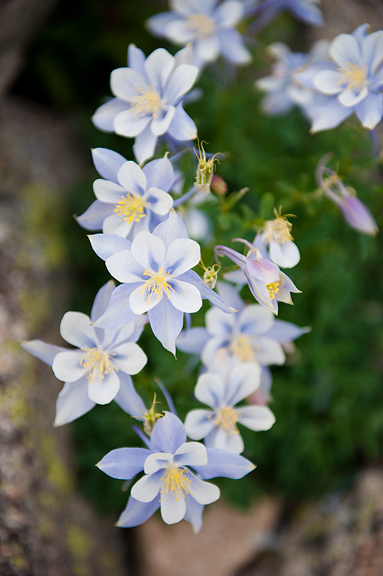 blessed rains on the descent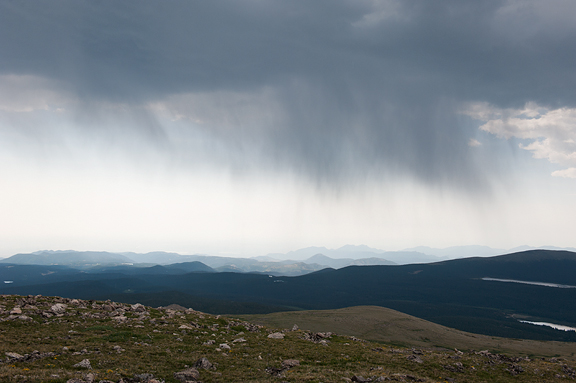 Fireworks were cancelled in our mountain town for obvious reasons (two words: Colorado wildfires). If you're hankering for sparklies, you can see fireworks photos from
2011
and
2010
. Instead of scoping out a location from which to shoot the fireworks like previous July 4ths, I got to chill out at home and make a simple, but elegant dinner.
pan-seared scallops on fresh vegetables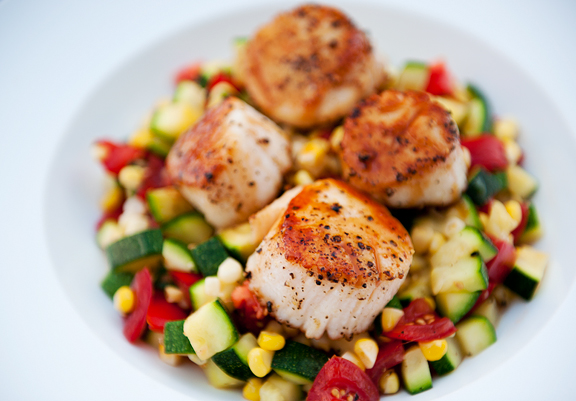 My beverage of choice is water. I love it. But when I want to offer something special to friends, it's usually fruity and usually homemade. In summer, the quintessential beverage is lemonade. I like to play with fancy lemonade like
lavender lemonade
or in this case, a strawberry lemonade. Except this is an adult strawberry lemonade made with homemade strawberry vodka.
get yer hands on some proper strawberries
red to the core
**Jump for more butter**