Sunday, January 11th, 2015

Recipe: blood orange marmalade
Jeremy often comments on the amount of daylight we get in December – or rather the lack of daylight. Every evening when the low sun slipped behind the mountains, he noted the time with an Eeyore-esque sadness in his voice. The only reason I had any awareness of the short days was because I received this daily reminder from Jeremy. It doesn't get to me. But I will say that January offers something refreshing. It's not just that we're on an upswing from the daytime minimum, but it feels like the world is in motion again. These days, the world is moving a little faster… on skate skis. I think of skate skiing as the third in our triumvirate of free-heel skiing (telemark and classic nordic being the other two) and the winter sibling of trail running. It's probably the most challenging skiing technique I've learned to date. Twila warned me of this when I inquired about it over the summer, so I didn't have unrealistic expectations going into skating.

a morning of skate practice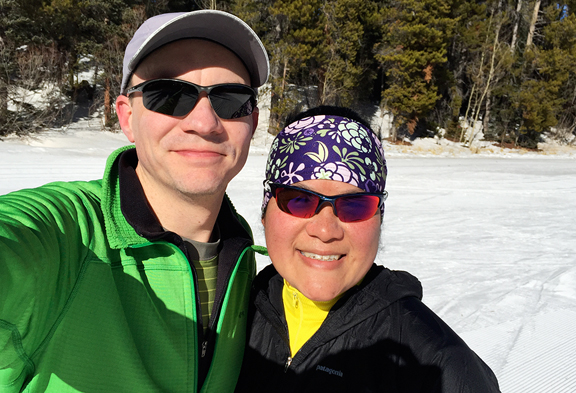 beautiful sunlit fog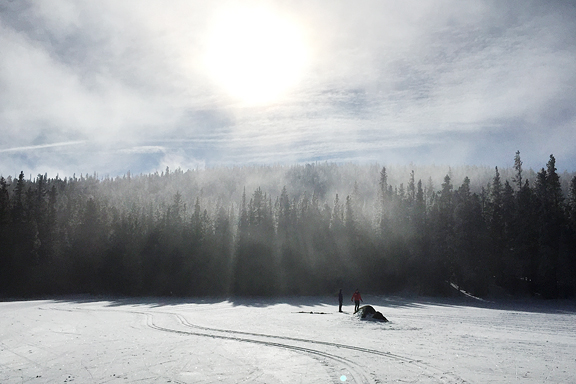 While I'm spending a good bit of time clambering up that (steep) learning curve for skate skiing, it's important to mix it up with some turns on the mountain or a ski tour into the high country. Getting outside every day obliterates that disconnect that so many feel in winter from being holed up indoors. And with each snowstorm or bout of sunny weather, I have this intimate feel for January in the mountains. It's lovely and invigorating. There are no winter blues over here.
it's extra nice when i get puppy time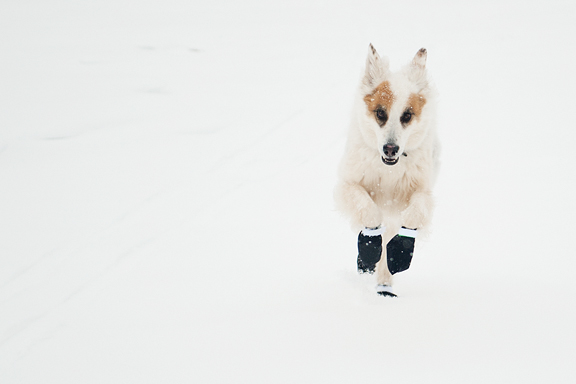 jeremy, erin, and banjo under falling snow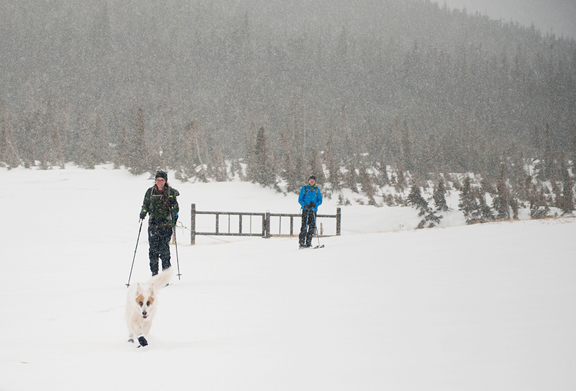 banjo wants us to go!!!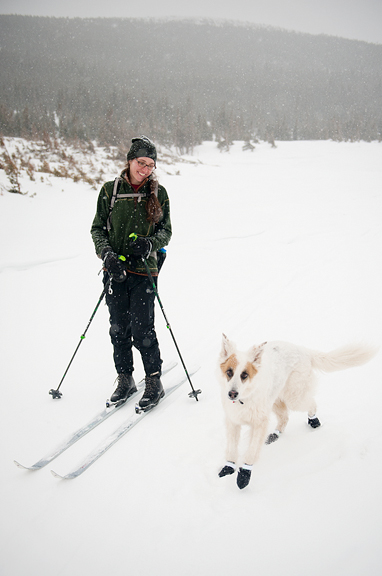 Another thing I look forward to in January is the arrival of blood oranges. Citrus is delightful in winter – but blood oranges are just so beautiful and fun. In my opinion, they don't really have a superior flavor to other varieties like satsuma mandarins or Cara Cara, but they make beautiful gifts. I've been waiting months to get my hands on some blood oranges so I could make marmalade. Sure, I could have used other oranges earlier in the season, but blood oranges have that lovely reddish jewel hue that is hard to resist.
gorgeous color – amiright?
blood oranges, sugar, and powdered pectin (optional)
give the oranges a little soapy scrub a dub dub
**Jump for more butter**