Friday, April 12th, 2013

Recipe: strawberry vanilla jam
Some people can become really bent out of shape when winter gets all up in their spring. I'm not one of those people. I'm used to straddling two seasons at any given time because I live at the boundary of the Rocky Mountains and the Great Plains. In the mountains, we are usually dawdling behind the flats come springtime with our snows and cold temperatures in contrast to their colorful spring blooms and flowering trees. Then we plunge headfirst into autumn and first snowstorms as their mosquito-bitten legs still strut around in shorts, flip flops, and summer. The great thing is to be able to leave one season and enter another in the span of 30 minutes and the canyon that separates the mountains from the flats.

the morning the storm cleared out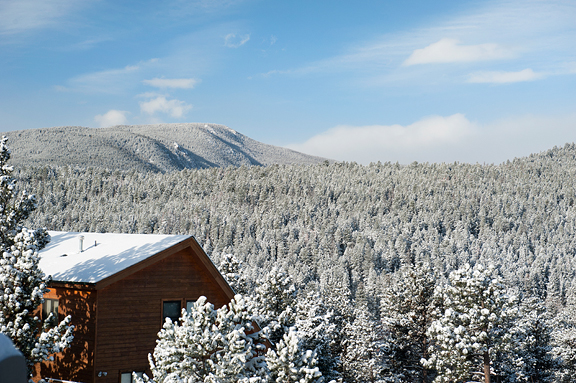 so colorado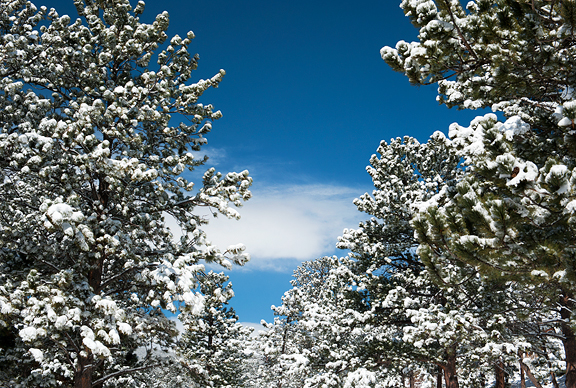 A recent storm plastered the whole area with snow. Winter here. Winter there. I haven't skied it yet as there has been a lot going on lately like routine mammograms and ultrasounds (which came back clear – booyah!), work, friends visiting from out of town, and heaps of paperwork. It's all good. All good.
working with helliemae's this week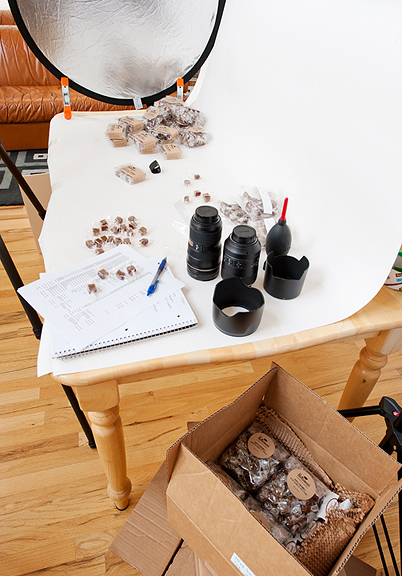 met up with dear aran for a nice walk and talk around chautauqua park in boulder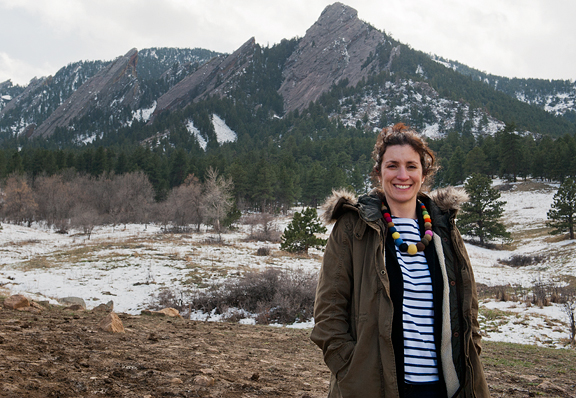 It was only two weeks ago that I was complaining about those little liar strawberries in the store – organic, dark red that turned out to be flavorless with the texture of styrofoam. I should have known better, but I am an ever hopeful individual. I bought another quart this week and they were juicy, sweet, perfumey. Local strawberries still have a few months to go in Colorado, but I'm already looking forward to making more jam come June. Strawberries are one of my favorite things to come with the warmer months. Last year I canned several batches of this strawberry vanilla jam to give as gifts since Jeremy and I rarely consume jam. If only I had known.
sugar, vanilla beans, strawberries, lemons, pectin
hull and cut the strawberries
Turns out that Jeremy is a fiend for this jam. This
one
in particular. I would sometimes have one or two jars that didn't seal properly during the canning process, so they would go into the refrigerator to serve at breakfast when we had house guests. And I noticed that the peach jams remained untouched (remember, the boy doesn't eat stone fruits) and the strawberry vanilla jams would empty in no time.
split and gut the vanilla bean
macerate the strawberries in vanilla bean and sugar
stir it all together and let refrigerate overnight
**Jump for more butter**