Sunday, January 22nd, 2017

Recipe: chinese sesame balls jian diu
I can't believe I'm saying this, but it's been nice to have a full week that wasn't dictated by powder skiing. Not that I would mind doing that again… and again. Still, there was much to be done work-wise, workout-wise, around the house, and socially. The sunny and calm weather made that especially pleasant. Jeremy and I love to get an early morning skate ski to jumpstart the particularly busy days. On the less intense work days, we'll take Neva with us for a little backcountry touring and to change up the exercise. We invited our neighbors over for wine and appetizers and to chat with their graduating senior about career and school options. We worked through the weekend, taking a break to ski and think in the backcountry and come up with a plan of action for things that are important to us (climate, science, public lands, the environment, social justice, education, equal rights, diversity, to name a few) and meeting up with some old and new friends.

a lovely sun-dappled nordic trail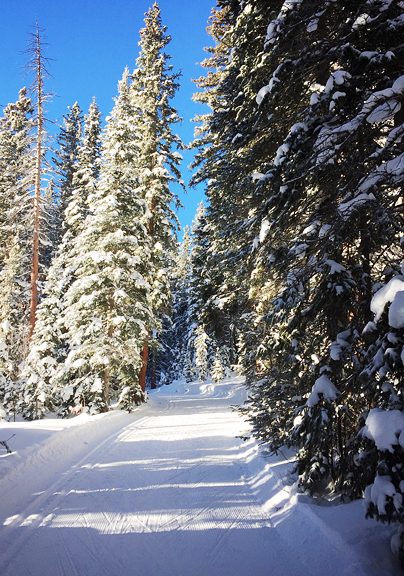 warm enough to leave the deck door open (which neva loved)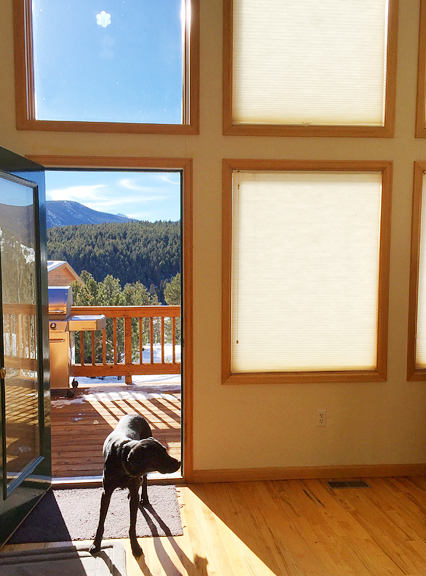 my pack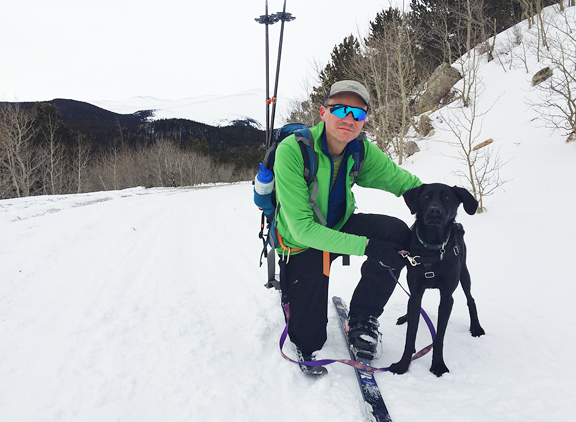 neva derp face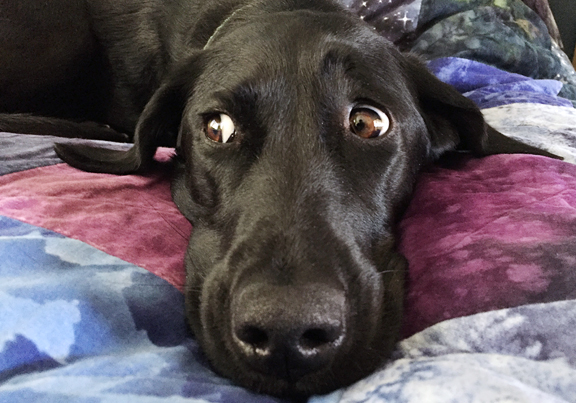 Chinese New Year is this coming Saturday, which means I have less than a week to clean the house, make tons of traditional Chinese foods, and freak myself out over the superstitions that I know aren't really real. It's going to be the Year of the Rooster. My Grandma was a rooster. She would have turned 96 this year. I don't have anything profound to say. I simply miss her kind and gentle soul, and her wisdom. It feels that we could use all the kindness and wisdom we can muster.
Today's recipe is another Chinese favorite from my childhood. But it wasn't my favorite, it was my sister, Kris', favorite. Whenever we went to dim sum, the sesame balls (jian diu) would catch her eye as the ladies wheeled the carts past. These fried mochi dough balls covered in sesame seeds and filled with a sweet center were crispy outside and chewy and warm inside (when fresh). If I had to choose a filling, it would always be sweet red bean (azuki), but they were filled with sweet date, lotus seed, sesame seed paste, peanut, mung bean. I thought it was time to tackle this recipe – not for me so much as to honor my memory of Kris.

glutinous rice flour, sweet red bean paste, chocolate, sesame seeds, brown sugar, water
dissolve the brown sugar in the water
stir the sugar water into the rice flour
**Jump for more butter**