Sunday, August 21st, 2016

Recipe: chanterelle ravioli with sage brown butter
School is starting and summer is winding down even though we have a good month of it left before we can officially declare autumn's arrival. We spent the beginning of last week getting outside with Neva to explore and play and continue "training" her – whatever that means. Our neighborhood lake in Crested Butte had some strange water biochemistry going on, so we took little Neva to a nicer lake with cleaner water. This required a much longer drive on bumpy backcountry roads, but instead of puking or drooling or crying, Neva had her nose out the window and she was quite excited about our destination. Our little girl may have finally (finally!!) turned the corner on the car ride! I don't know what we're going to do come winter when we can't open the window if it is -20°F outside, but I'll take what I can get.

sometimes neva's life jacket looks like a superhero cape from the front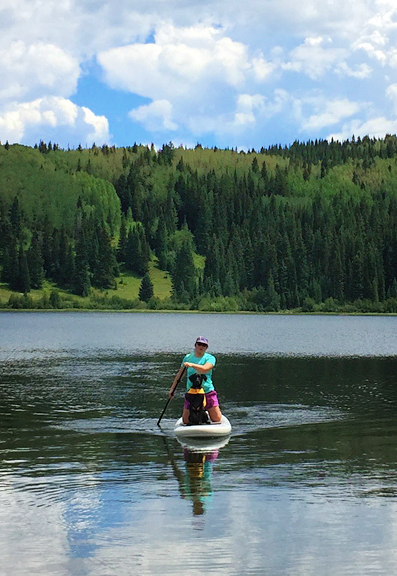 the happiest, dorkiest dog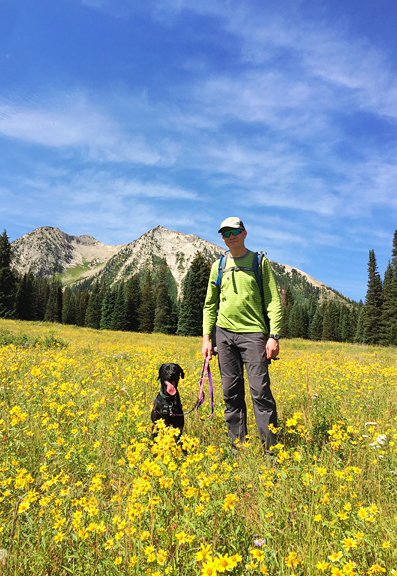 Jeremy and I also spent our final morning in Crested Butte hunting for chanterelles as they were starting to flush. Normally I would wait to forage after more time had passed so they would be larger, but we were leaving and I wanted to bring some chanterelles home to make a special birthday dinner for my mom. I only took the biggest ones and left the littles to grow and spore and do their happy mushroom thing. If you're wondering how I prepared them, I sautéed the chanterelles and fresh local sweet corn in butter and served them alongside a small hash browned potato with two seared scallops on top (drizzled with pan sauce, natch). That was the second course of four.
neva likes to sniff chanterelles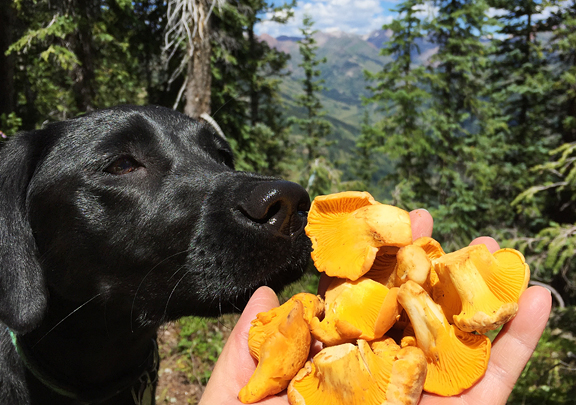 a perfectly mossy home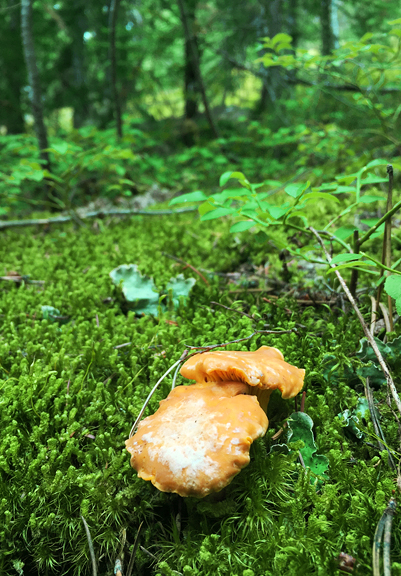 clean and beautiful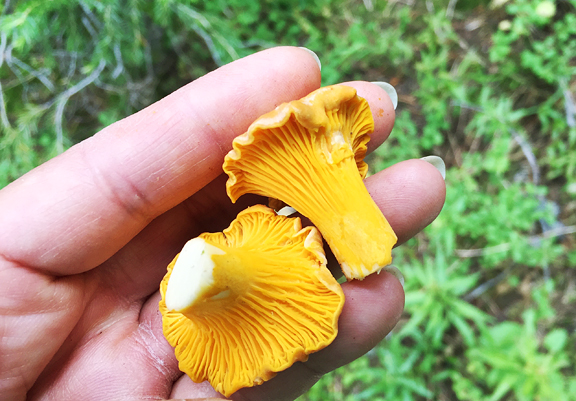 toasting mom's birthday with some bubbles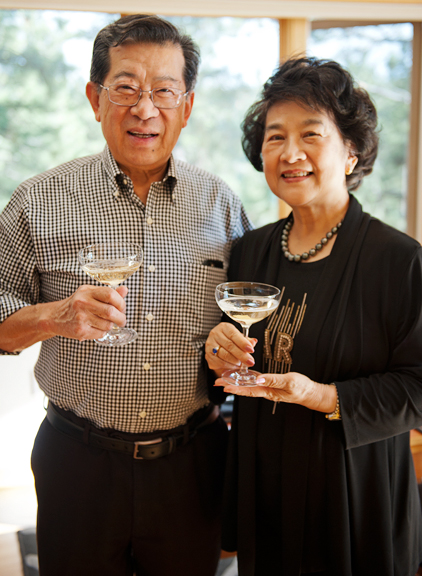 I hadn't planned on trying a new recipe with the chanterelles, but we managed to forage enough that I could make some chanterelle ravioli. I've always wanted to make ravioli from scratch and by hand. My mother-in-law gave me some ravioli stamps and a ravioli pasta cutter last year, so I really had zero excuse to not try this. Start with the ravioli pasta dough.
flour, eggs, olive oil, salt
Most pasta I've made from scratch involves flour and eggs, but this one had a little salt and olive oil added to the dough. The flour doubled as an ingredient and a bowl because all of the wet ingredients went into a well in the flour. I thought that would be terribly messy, but it was actually rather tidy as long as you didn't breach the well wall. The recipe called for four cups of flour, but you don't use all of that flour in the pasta dough. I incorporated as much as needed and then sifted the remaining unused flour and kept it around for working the pasta.
make a well in the flour and add the rest of the ingredients
stir flour into the eggs until the mixture is too thick to stir
then work more flour in with your hands
when the dough won't take on any more flour, knead it
it's ready when you poke it and the dough bounces back
**Jump for more butter**