Tuesday, July 24th, 2018

Recipe: sour cherry pie
Slowly, but surely, Yuki and Neva have sorted out who is the boss (Yuki is the boss) in the four weeks since we brought our puppy home. Don't worry, Neva has never wanted to be the boss of anyone and she seems to enjoy having someone in charge. It's most evident on the field after Neva has chased the tennis ball a bazillion times and is ready for a big drink of water. We pour the water and Yuki, who only gave chase 2.5 times and isn't all that thirsty, saunters over and sticks her little face into the water dish, pushing Neva's face out. Neva will sit back, panting like crazy, patiently waiting for her little sister to finish before she even considers getting near the water dish. But more than that, Yuki and Neva have become pals. I've caught them hanging out together with greater frequency and sometimes in the mornings, they both hop up onto the bed with us and it feels… peaceful. It feels right.

band album cover?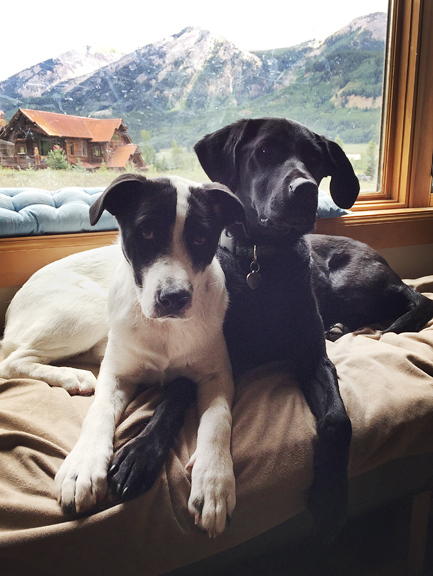 chilling out after an evening fetch/chase session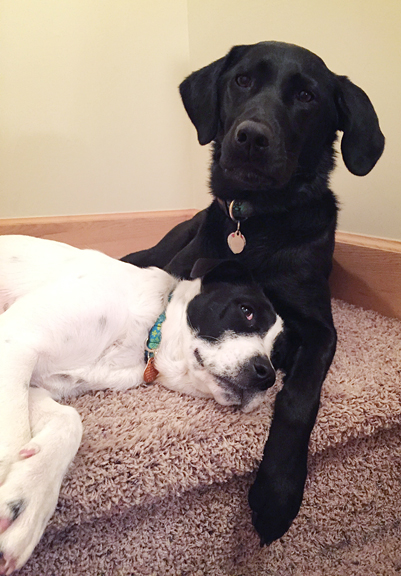 This past week the girls went out for several hikes and Yuki practiced overcoming her fear of strangers and other dogs. When Yuki is uncertain, she backs up and growls or even barks. But instead of letting her cower and be antisocial, we ask the approaching hikers if it is okay for Yuki to say hi to their dogs or to them. Once she sees that these people and/or pups are friendly and not so scary, she perks right up. She's building her confidence, which is great. We also got Yuki out on the standup paddleboard to see how comfortable she felt on the water. Yuki is a little champ with lots of
hidden talents
.
we think yuki is growing taller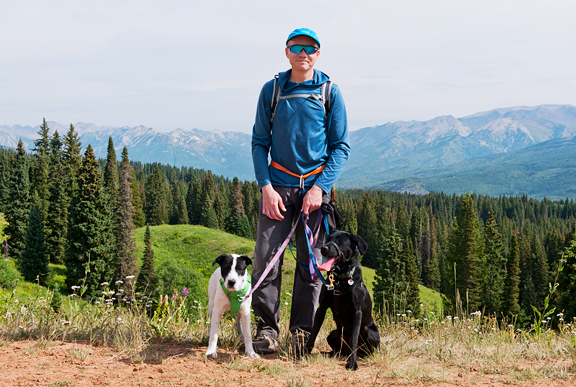 somehow walking these two is easier than walking just neva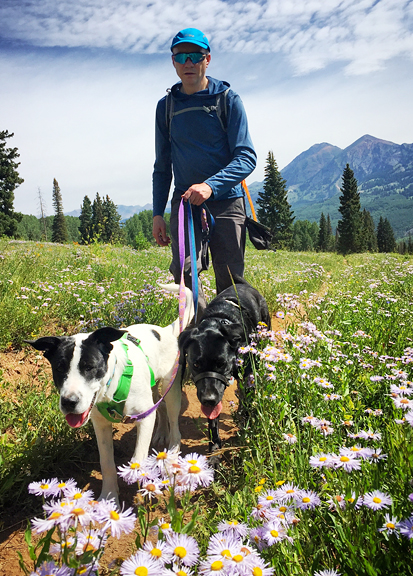 sitting nicely on the paddleboard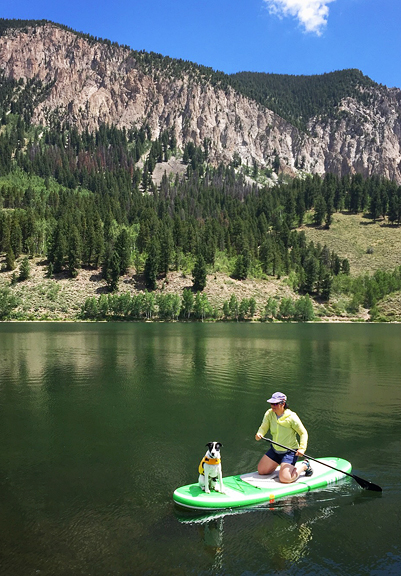 yuki is so calm that jeremy could actually paddle while standing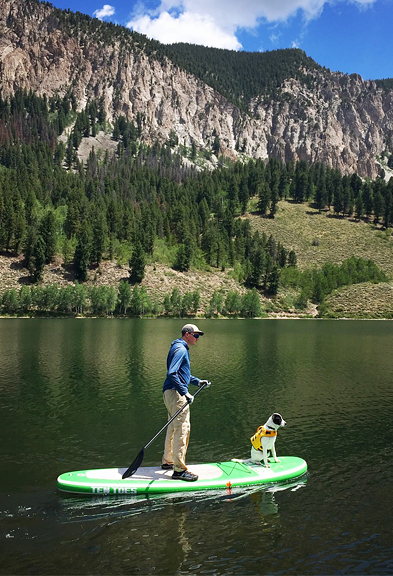 We are now just over a month into summer and it is starting to taste like true summer with all of the berries, peaches, tomatoes, corn, zucchini, melons, and cherries in the markets. It's a good time for fruit pies. Now I love me a good pie, but for the longest time I didn't make pies because I couldn't get the pie crust right. A few years ago, my friend gave me a big bag of frozen pitted sour cherries. She said, "Make a pie or something!" I kept those cherries in the freezer until last year when I finally found a
great pie crust recipe
that is consistent, easy, flaky, and delicious. It's great because I haven't managed to screw it up yet!
butter, salt, water, sugar, flour
scatter the butter over some of the flour, sugar, and salt
sprinkle the rest of the flour over the dough
drizzle cold water over the dough mixture
fold the water into the dough
wrap and refrigerate the two disks of dough
**Jump for more butter**