Wednesday, January 11th, 2017
I can't tell you how many times I have walked past Montanya Distillers Tasting Room on Elk Avenue and dismissed eating there because I thought all they had was rum. It's true that they have rum, really good rum and lots of it! But they also serve great food, the kind of bites you crave a few days later after a hike, bike, or ski. We went in for the first time last summer and keep returning for the noshes as much as the sips.

in the heart of downtown crested butte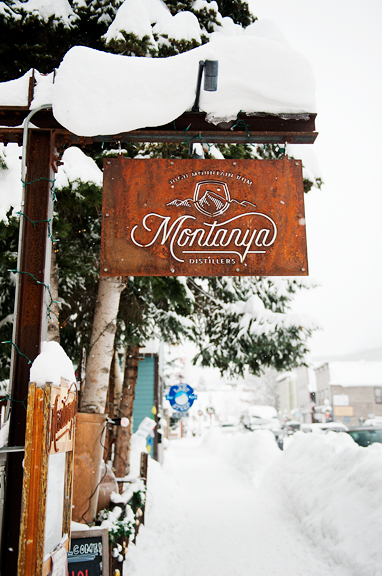 Inside there are several tables, booths, and a bar on the first floor. Upstairs you will find some tables, a cubby hole play area, and the distillery, where you can request a tour. During summer months, Montanya expands to two dog-friendly outdoor patios. Open daily, the tasting room offers free tastings of their three craft distilled rums: Montanya Platino, Montanya Oro, and Montanya Exclusiva. There is also the extensive cocktail menu which you shouldn't and probably can't pass up. This is coming from me, someone who prefers to eat rather than drink her calories.
the distillery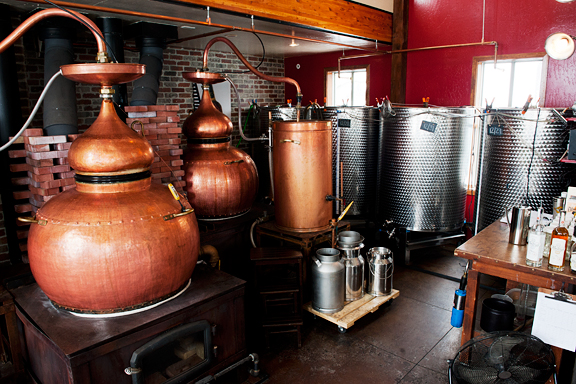 The cocktails come in all manner of creative flavors and combinations that incorporate Montanya's rums (obviously) and rum infusions like Thai spices, cucumber, vanilla, or jalapeño. Their martinis include the likes of White Room (Montanya Oro Rum, vanilla infused Montanya Platino Rum, orgeat, fresh cream, and crushed almond) and Smoke Show (Montanya Oro Rum, cold brew coffee, chai spices, smoked clove, cardamom). Maybe you want a cocktail on the rocks? Try Fiery Passion (habanero and pineapple infused Montanya Platino Rum, passionfruit, fresh lime, mint, agave, seltzer) or Strawberry Jive (Montanya Platino Rum, fresh strawberry, agave, fresh orange and lemon, local basil, mint). But it's not all fancy, fruity, totally awesome concoctions – they've got you covered with the classic Old Fashioned, Manhattan, Daiquiri, and Mojito to name a few. On those especially snowy après ski days, consider warming up with hot cocktails such as Hottanya (Montanya Oro Rum, local Third Bowl ice cream, butter, brown sugar, confectioner's sugar, whipped cream) or Wassail (Montanya Oro Rum, mulled cider, cranberry, spices, citrus bitters, orange twist).
And don't fret if you're a teetotaler! You will not be relegated to water or iced tea. Montanya's mocktails are every bit as enticing and delicious as their cocktails… without the booze, of course. The Green Hornet combines fresh lime, cilantro, jalapeño, agave, and seltzer. I recently ordered the Bluebird – a delightfully refreshing combination of fresh blueberries, ginger, honey, lemon, and seltzer. Montanya's drinks are all so fun and exciting, and there is something for everyone.

left: dark and snowy (montanya oro rum, fresh lime, housemade ginger beer, fresh mint, seltzer) and right: beach bum mocktail (pineapple, cream of coconut, orange, pomegranate)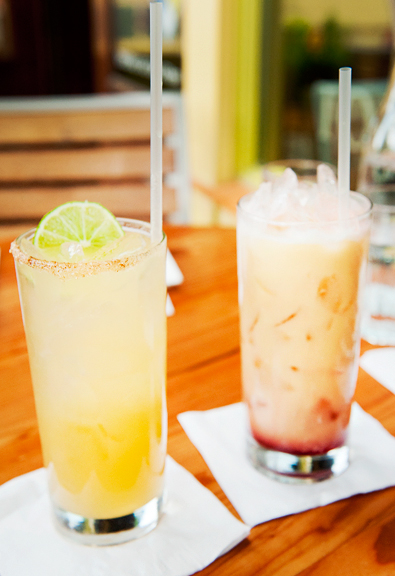 maharaja (montanya oro rum, north indian spices, fresh pressed ginger, fresh lime, cardamom)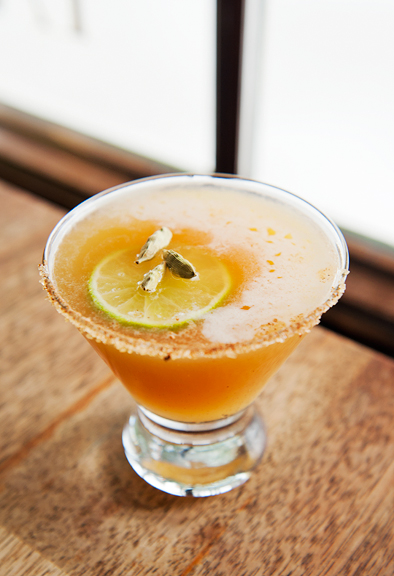 boat shoes (cinnamon infused montanya oro rum, agave, passionfruit, pineapple, mint, coconut, cardamom)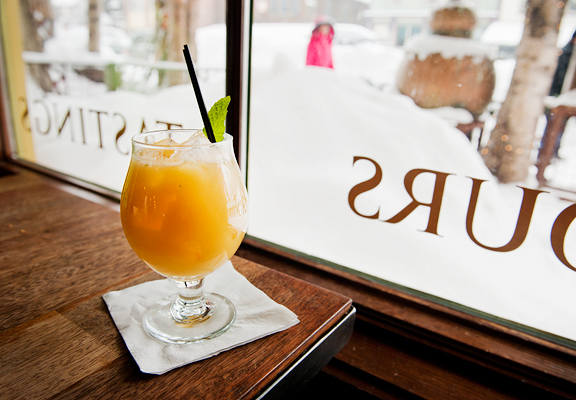 left: creamsicle mocktail (orange juice, sweetened cream, whipped cream) and right: kokomo (montanya platino rum, fresh lemon, fresh lime, cream of coconut, housemade ginger beer, fresh mint)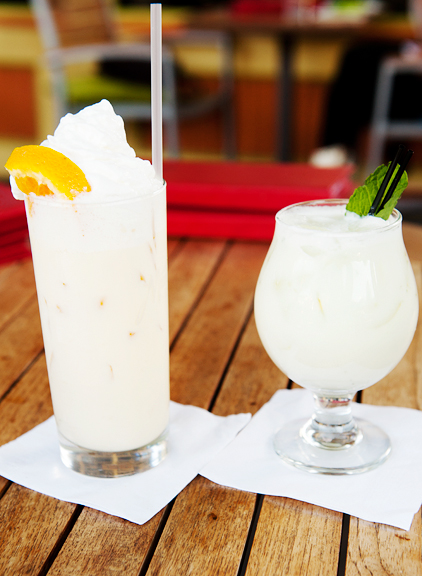 hanoi sunrise mocktail (blood orange, fresh lime, simple syrup, thai bitters, seltzer)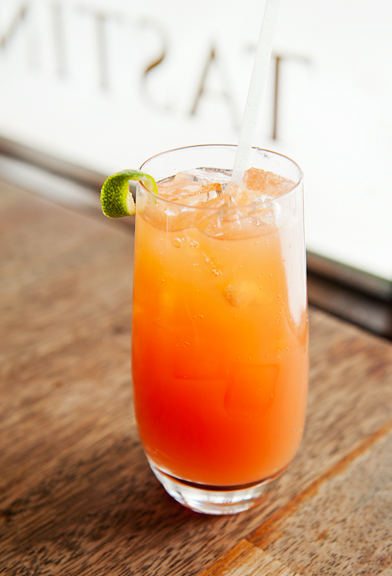 **Jump for more butter**