Sunday, October 20th, 2013

Recipe: chanterelle mushroom hand pies
Autumn is the fleetingest of fleeting seasons in the mountains, or so it seems. Sunday felt like real winter as we hiked snowy trails, falling snowflakes caught up in our hair and settling on our hats, gloves, and the tops of our packs. Our last trail run left my calves sore from all the slipping and sliding on ice. Not quite enough snow to ski, but enough to warrant wearing traction devices for running. Shoulder season puts me in a mindset for winter. I can't wait!

high winds sculpt beautiful clouds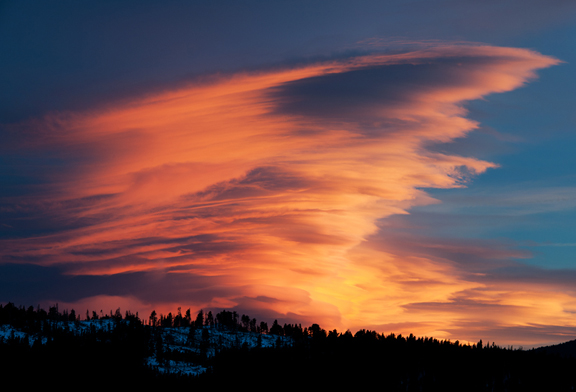 snowy stream crossings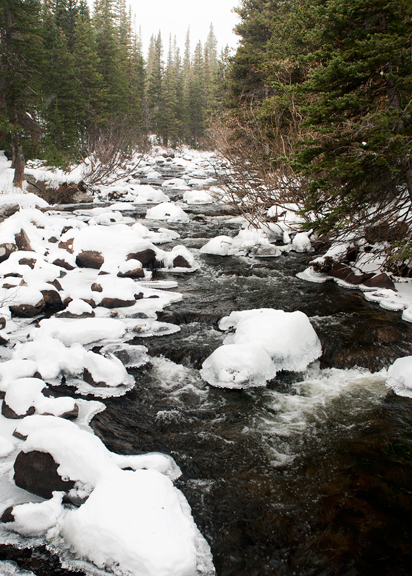 Cold is relative. Two months ago, 40°F felt chilly to me. Now, it feels warm as we enjoy temperatures dipping below freezing. I know in a few months, 40°F will be a veritable heat wave. Jeremy is a little more sensitive to the cold than I am. It's probably because I have plenty of personal warmth (read: body fat) and he doesn't. His hands and feet are always cold. He turns on his seat heater in both cars starting in September all the way through June. I saw a box of hand warmers for sale at Costco last week – 40 pair for something like $15. Then I had a mental image of taping an entire suit of hand warmers to Jeremy's body and chuckled to myself. Moving on to the refrigerated produce section, I got the vegetables I needed and proceeded to leave – until I spotted something magical. It was nearly the equivalent joy of finding a porcini in the mountains – except this was a whole pound of fresh chanterelle mushrooms for $9. I grabbed one. I didn't know what I was going to do with it, but I knew I was going to do
something
.
let's make hand pies!
chanterelles, puff pastry, gruyère, egg, garlic, butter, salt, bacon, thyme, wine, cream, pepper
brush the mushrooms clean
**Jump for more butter**