Wednesday, March 2nd, 2005
I love the satisfying feeling of eating dinner at home. I made chili lime chicken soft tacos tonight, and although we don't normally eat dessert: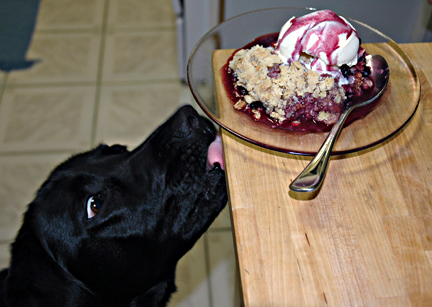 I wanted to use up the granny smiths and blueberries I had bought. Seeing as Jeremy said he was really hungry at 1:00 after he had already eaten his lunch, I figured he could use some calories. Kaweah thought she needed calories too.