Perfect morning. Not too cold, the four days of wind we'd endured finally died down, and sunshine. No crowds to speak of, we never waited in line. And from the top, we could see tons of great places to hike and ski and all of that good stuff.

jeremy in front of south arapahoe peak – we were on the summit this summer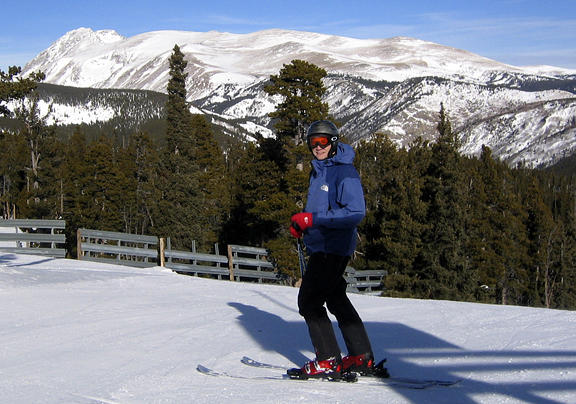 The conditions were pretty good and I got my downhill legs back quickly. The moguls were fun just before lunch when we went home and watched Serenity on DVD. Pretty well-done movie. More interesting than let's say Episode I, II, or III! For dinner we finally had our bouillabaisse chocked-full of very delicious critters of the sea.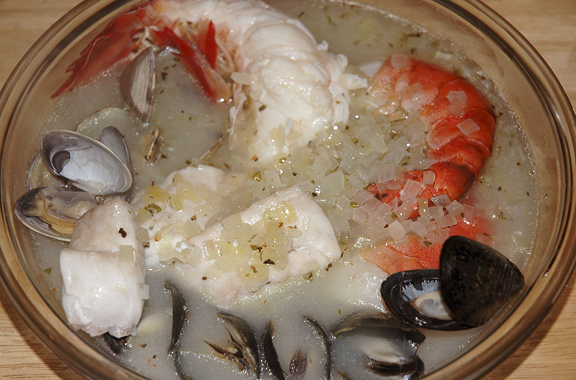 Then we watched March of the Penguins, also an excellent show. Oddly enough, the dog seems to get upset when we watch movies now. It hasn't bothered her in the past, but Jeremy said when we watched Master and Commander she sat at his feet and stared at him wagging her tail nervously. This time, she would do the same but paw at me or him. Quirky in old age?
it feels so good to be this close to skiing – merry whatever!