Saturday, January 14th, 2006
I tried out a green curry paste I hadn't used before tonight. I've used this brand's masaman curry paste which is pretty good. On a lark, I picked up this can and figured I would try something different.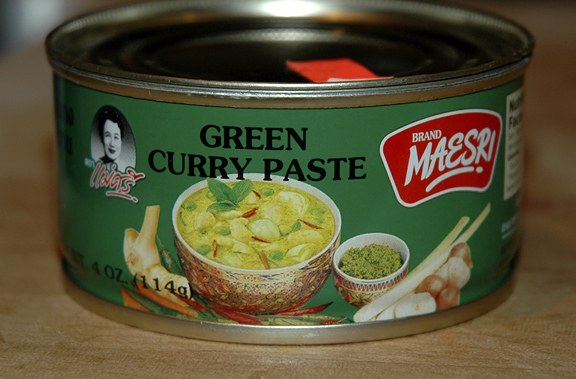 It turned out nice and spicy! This curry is ideal for a really cold night. Good to eat with a bowl of rice, mmmmm.