It's cold. I mean, it's the kind of cold that will make our roof pop and make loud cracking sounds in the night because of shrinkage. But it's beautiful outside.

yes, that thermometer reading was zero as of this afternoon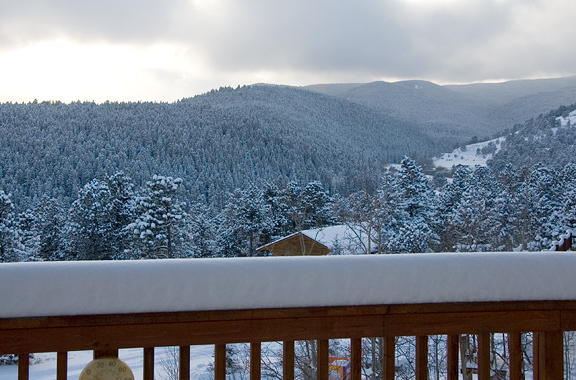 experimental recipe
I had fresh cranberries to use up and I wanted to bake something to warm the house a little. I wasn't interested in the ubiquitous orange cranberry bread that's all over the web. So I found a recipe that was more bready than quick bready – if that makes any sense. I didn't have lemon rind on hand, so I used lime.
cranberries are beautiful in cross section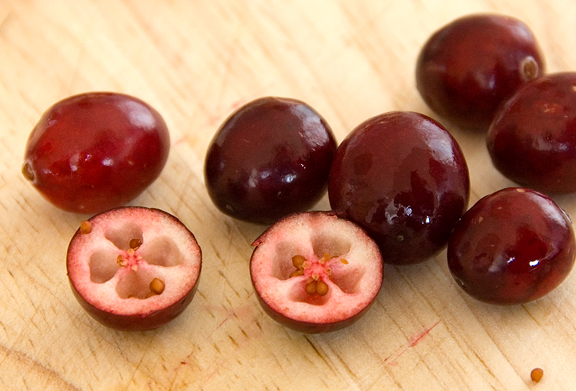 chopped cranberries and grated lime peel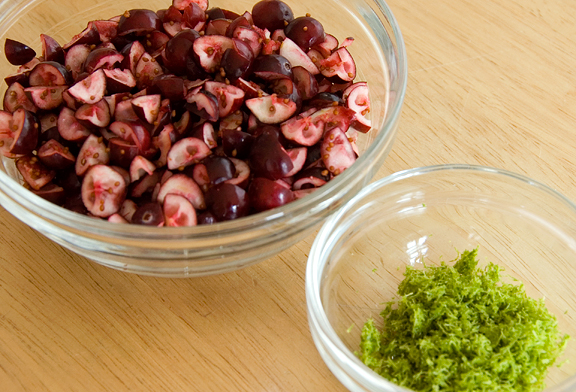 steaming hot out of the oven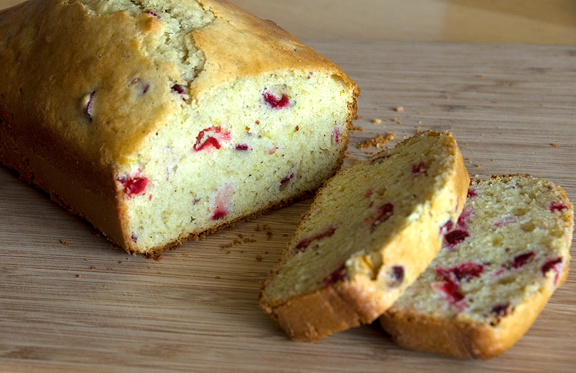 The verdict – we like it! The recipe calls for rose water, which I don't taste much of. I also used nutmeg instead of mace (mace is milder than nutmeg). Now the house is filled with the smell of baking and Jeremy is happy because he ran up to the oven to catch the residual heat under his shirt.