I did some homework today for my pastries class. Looking at all of the recipes from the last week, I decided to do the semifreddo again, but this time with dark chocolate because I'm not a big fan of white chocolate. I also didn't do one giant semifreddo, opting instead for three smaller 6-inch semifreddos.

chocolate espresso semifreddo begins with a chocolate crumb crust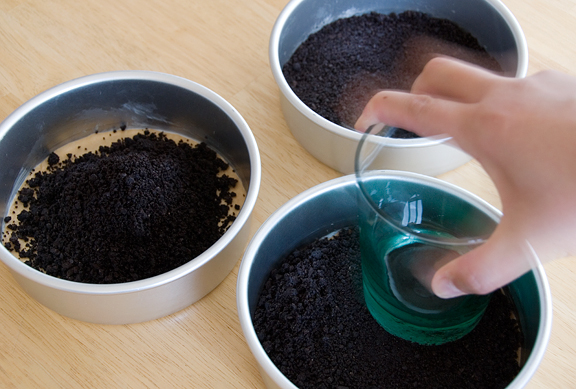 mise en place: chopped semi-sweet for the egg yolk mixture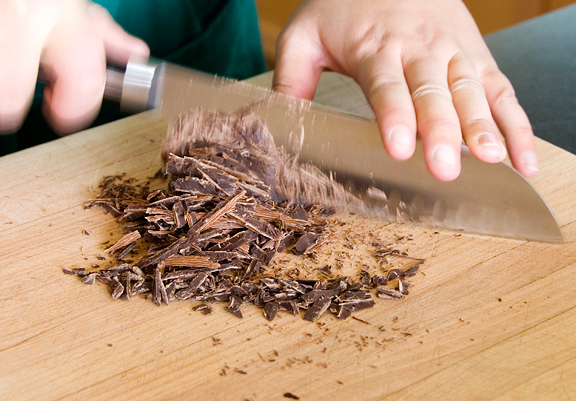 For such a seemingly simple dessert, the prep has several steps and more components than you might guess. There is the egg yolk mixture, the mascarpone and cream mixture, and finally the Italian meringue. The egg yolks are whisked
forever
with sugar until a ribbon sits for 10 seconds before disappearing. Oy vey – why did I row today before making this recipe?! Once the egg yolks are thick and pale, add rum, vanilla, and espresso and then whisk over a water bath until thick and foamy (this also takes forever). Target temperature: 145 degrees F.
stir in the finely chopped chocolate to the egg yolk mixture
when the egg yolk mixture cools, incorporate the mascarpone mixture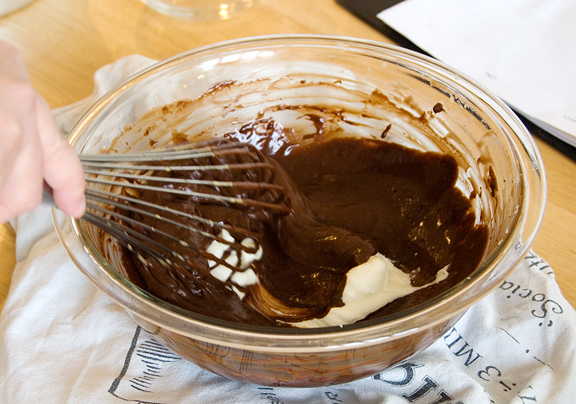 Meanwhile, boil sugar and water to 230 degrees F. Then whip egg whites to soft peak stage. When the sugar water reaches 240 degrees F, remove from heat and drizzle into the egg whites while the mixer is whipping on high. This is Italian meringue.
sacrifice italian meringue into mixture and then incorporate the rest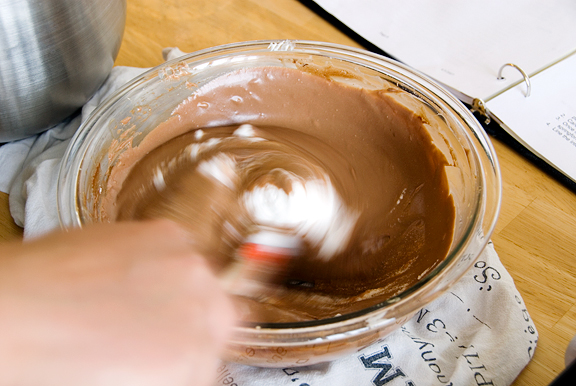 distribute mixture into parchment-lined pans, cover, and freeze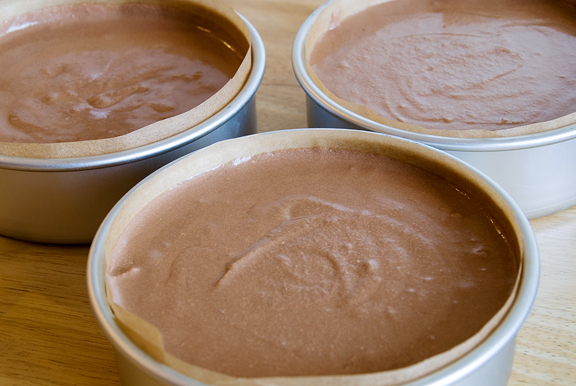 After freezing for a few hours, I easily removed the semifreddos and then drizzled semi-sweet chocolate before sending Jeremy off to the neighbors' houses with my "homework". Chocolate makes for happy neighbors and friends, no?
serve it up pretty