Thursday, December 25th, 2008

Recipe: bouillabaisse
By now, just about everyone is nearly done with Christmas. I hope it was a good day for all. Just an update on Menu for Hope: Pim has extended the deadline to purchase raffle tickets to December 31, 2008. If you haven't bid yet, I implore you to head over and have a looksee at the awesome prize offerings and perhaps purchase a few tickets. All of the pertinent links are listed on the header of my blog until the 31st. So get on it, kids! And thank you!

kaweah enjoys a christmas apple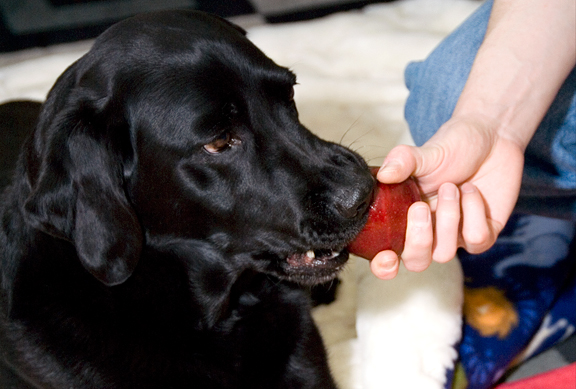 While we don't make a big deal of Christmas, I do like to prepare a nice meal on Christmas Day. I try to avoid spending all day in the kitchen, but unfortunately another project had me spending a couple of days in the kitchen, including Christmas (getting pretty cheesed off to boot – but more on that at a later date). I personally cannot stand the feeling of being stuffed, so I relish the thought of preparing a delicious treat of a meal that leaves me feeling satisfied, but able to run in an hour.
our simple christmas spread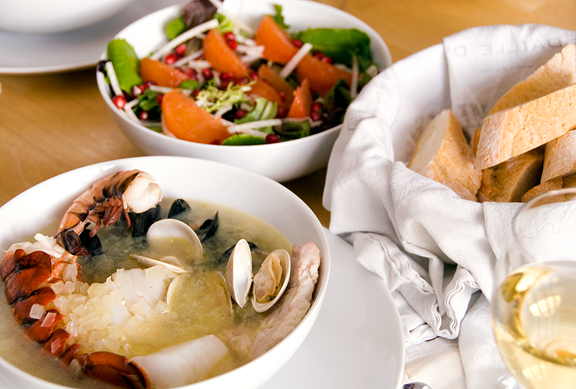 **Jump for more butter**