Wednesday, December 31st, 2008

Recipe: mussels in white wine sauce
My dad skyped me this evening and I was all giggles because Jeremy and I had already broken into the champagne. Even though we stay up past midnight most evenings, we usually turn in before the year flips on New Year's Eve. We enjoyed a bottle of bubbly with our dinner tonight.

i know this is a favorite of squid, barbara, and mollie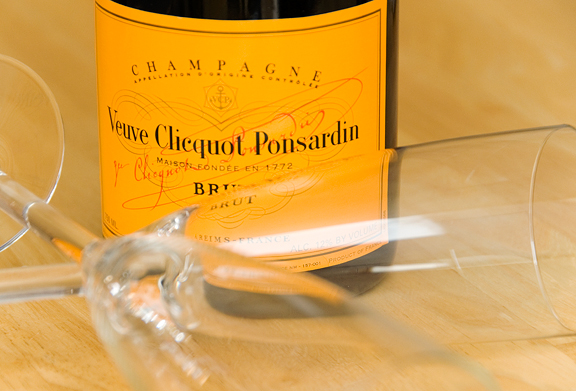 The typical thing to do at the close of the year is to reflect and perhaps list favorites or tick off milestones of the year. I feel I got a very good look at 2008 during 2008 – like traveling the road with my face 2 inches from the pavement. All of the bad times are quite fresh, but more importantly all of the good times are also vivid in my mind. I am really happy to not only be alive, but to be more or less healthy (it's hard to really know), and definitely living on my terms. In volleyball, we always used to tell each other, "on your toes!" so you'd be ready for anything the offense would dump over the net – a dink, off the block, hard line, cross court, six-pack in the face. I feel as if I live my life "on my toes" now. That comes with the territory when you lose someone close to you or don't know if you will survive your disease or experience one of those curve balls (I like to think of it as a wicked floater serve instead) that life pitches and sends you sprawling on your ass. Keep your eye on the ball.
back to breckenridge with my honey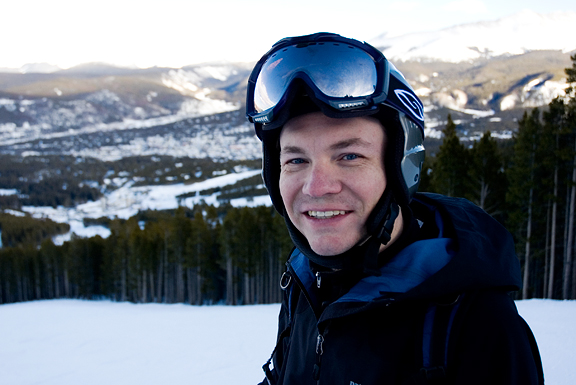 **Jump for more butter**