If things are looking a bit different, I'm in the process of some tidying up around here, which I hope is more or less transparent to everyone, but you never know… Besides, it's the only tidying up I can do right now. As the Chinese New Year was nearing, Jeremy and I scrambled to clean the house because you aren't supposed to clean once the new year arrives for fear of sweeping out the good luck. I've always read that you don't clean for 2 weeks until the Lantern Festival (15 days later). Unlike my mom, cleaning isn't one of my hobbies. Whenever she comes to visit us, within an hour of arriving, she will don a pair of rubber gloves and begin scrubbing my kitchen. I always tell her that I just cleaned the house and she always smiles and says, "Oh, I like to clean the house!" The first time this happened, Jeremy walked into our old apartment kitchen with eyes wide and blinking, "If your mom cleans our place before we vacate, we'd get every cent of our deposit back." So when I mentioned to Mom over the phone that we just finished vacuuming and scrubbing since we aren't supposed to clean for two weeks, she insisted, "No, just one day." I told her everyone else says two weeks and she emphatically said, "It's just the one day." Okay, well I'm going to take that 2 weeks as a directive…

radda for lunch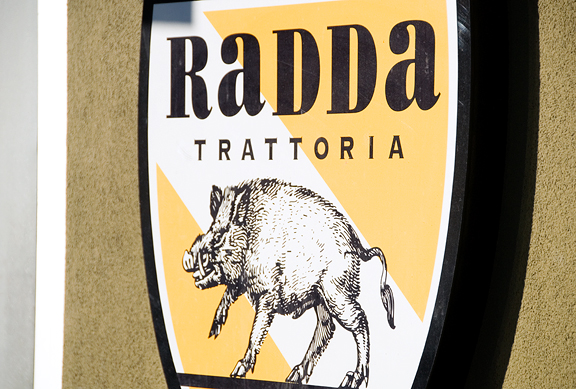 The other day I met up with a friend of mine for a working lunch in Boulder. She's one of my tele babes and an absolute riot of an individual. Whenever I meet with pals in town, they always seem to gravitate toward The Kitchen and with good reason – it's awesome. But she suggested Radda and said she likes it as much as The Kitchen, which piqued my interest immediately (I trust her taste in food). I love The Kitchen, but I also love finding great, new eats.
spacious and comfy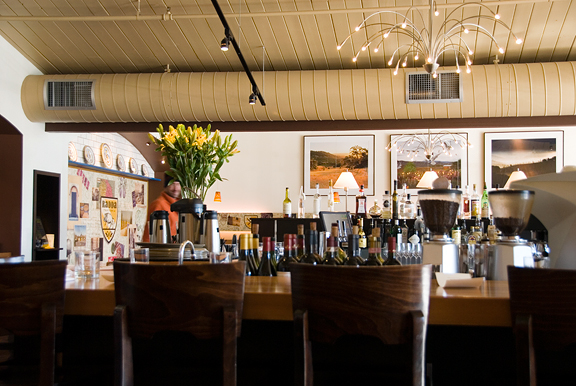 choices, choices…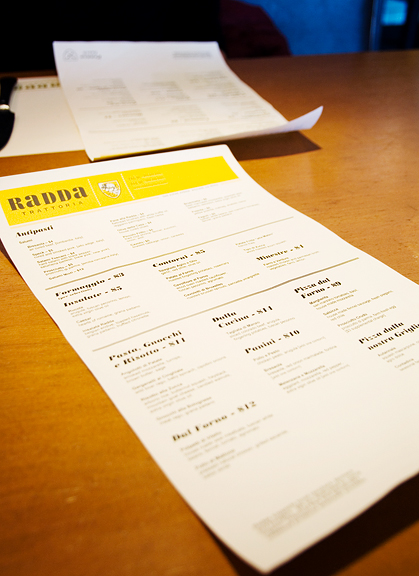 Radda Trattoria is located in North Boulder – a nice break from always going to Pearl Street. Not that I don't enjoy Pearl Street, but there's much more to life than Pearl Street… that and the parking is free for once.
what a cutie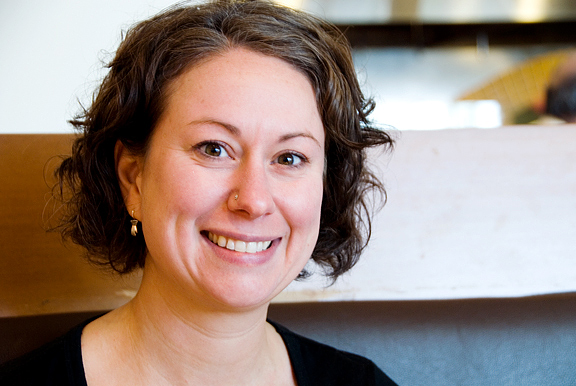 Still nursing my cold, I opted to start with the soup du jour: hot tomato-basil soup. I love tomato soup in all its forms, but as someone whose GI system doesn't play nicely with dairy, I was quite taken with the pure tomato-ey-ness with nary a drop of cream. Nichole ordered the Insalata Radda: Belgian endive, toasted hazelnuts, Grana Padano, and truffled citronette.
velvety tomato-basil soup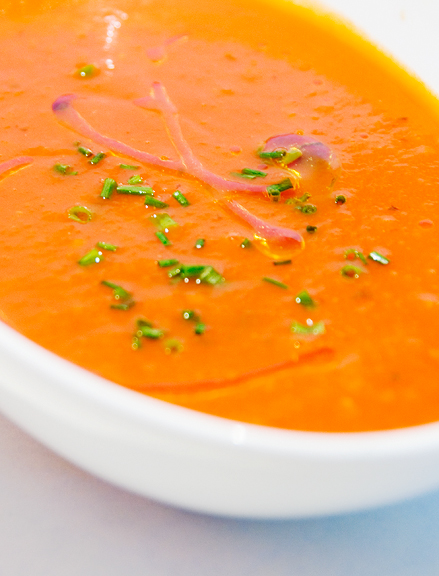 insalata radda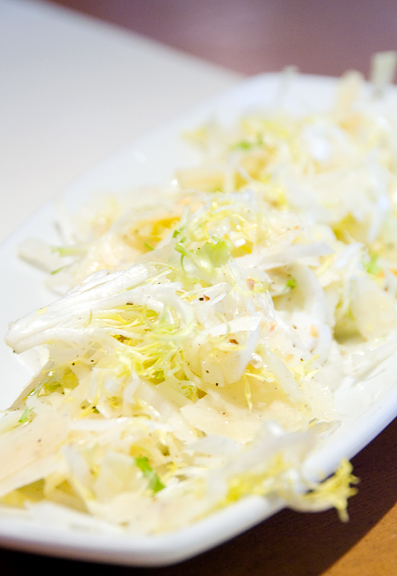 We split a plate of the piccolo fritto – fried rock shrimp, fennel, zucchini, and onion with aioli on the side. While I could have gone either way with or without the dish, the absolute best surprise was the little fried lemon slices tucked into the mix. Those were unbelievably good.
piccolo fritto
I knew a pizza would be too much for me, but figured I could save the rest for Jeremy. All of the choices were enticing, but Nichole said their housemade fennel sausage was awesome and we both ended up ordering the salsicce pizza with the fennel sausage, fresh oregano, and red chile. That was phenomenal (and Jeremy quite agreed later that evening).
salsicce pizza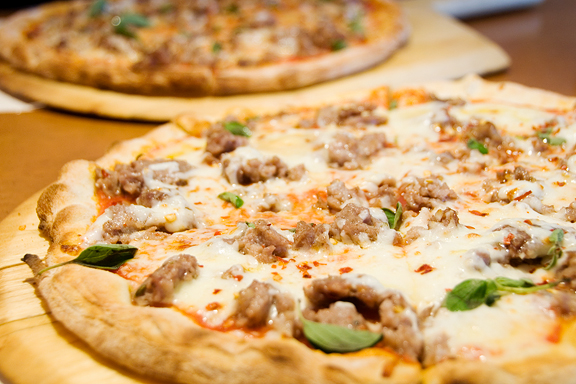 After two hours of consulting and nibbling on all of this delicious food in such a spacious and relaxed setting, Nichole insisted on treating me. I gave her that look and she sweetly pleaded, "…for all of the great help you're giving me!" I'm looking forward to trying Radda out for dinner, perhaps it's worth a review.