Recipe: white bean salad
I like the desert more when I'm not in it. Death Valley is a harsh place to love, at least for two people who prefer alpine environments. Whether I was walking through slot canyons, standing over badlands, or atop the eastern mountains that border the valley, my eyes always wandered west toward the Panamints where snow still lingers on the highest peaks just over 11,000 feet.

exploring canyons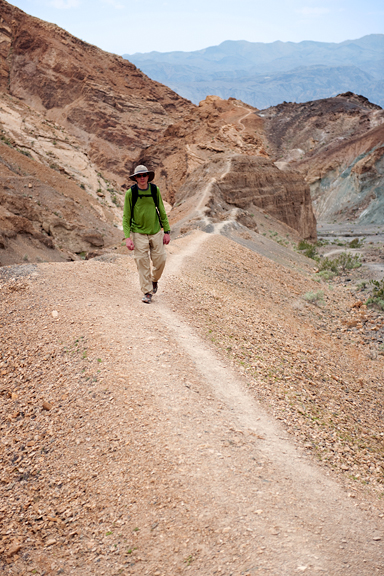 it is an evaporitic basin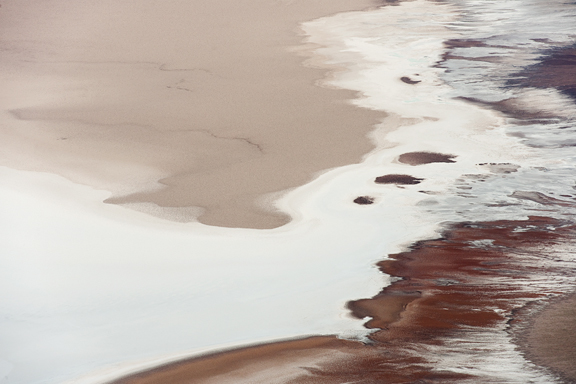 always a story in the rocks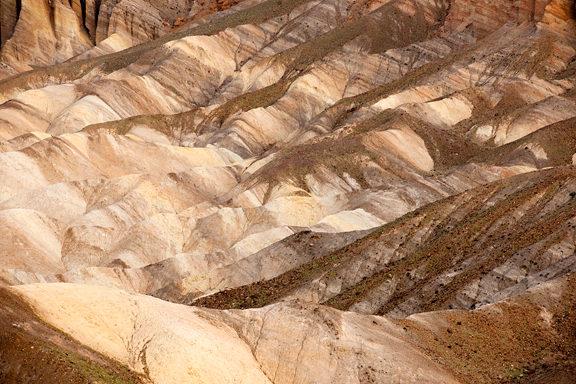 west of the park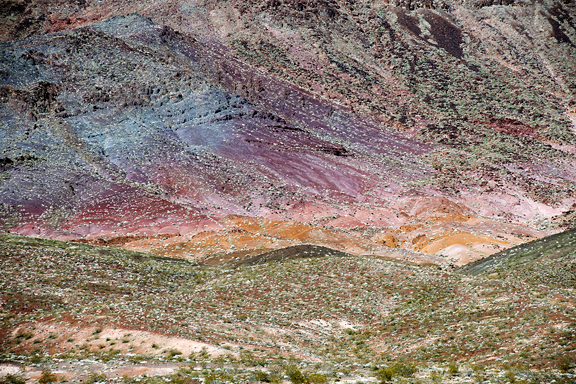 And just so you don't feel totally neglected while we live it up in the dirt, here's a quick and simple recipe for a white bean salad we served at a dinner a few weeks ago. I used canned beans once again because I haven't gone and found myself a proper pressure cooker which is essential at my elevation (I spend a good deal of time researching the stuff I'm going to buy).
colorful and lovely ingredients
steeping the olive oil
The recipe is easily made vegetarian by omitting the anchovies, and that's what I did because we had vegetarian guests for dinner. However, I am a fan of anchovies, so the next time I whip this salad up there will be anchovies. I imagine it changes the salad quite a bit.
fresh lemon zest
make the dressing
The addition of the lemon zest and juice lends a bright flavor to the salad that is well-suited for spring or summer. Even though the dressing blends up creamy, it's not overly thick and doesn't weigh the beans down. Sometimes I think of bean salads as being too heavy – not so with this recipe.
nice and tangy dressing
toss with tomatoes and parsley
The salad makes for a lovely side dish or even a light meal. I can't wait to make some this summer when fresh tomatoes are in season and super sweet. In the meantime, I hope you all have a great weekend and keep off the streets!
a satisfying salad to share
White Bean Salad
[print recipe]
Fine Cooking issue #79
for the beans
1 cup dried white beans like Great Northern (or do as I did and use a 29-ounce can of white beans)
kosher salt
1/4 small onion
1 3-inch sprig fresh rosemary
If you use dried beans, place the beans, 1 1/2 teaspoons kosher salt, onion, and rosemary in a large pot. Fill with water enough to cover the beans by 3-4 inches. Bring to a boil over high heat and reduce to simmer. Cover and cook for about 45 minutes to 1.5 hours or untili the beans are very tender, but not disintegrating. Let the beans cool for 15 minutes in their liquid then drain and place them in a large bowl (keep them warm). If you are using canned beans, skip all of the above and just rinse and drain them.
dressing
1/4 cup extra-virgin olive oil
3 cloves garlic, peeled and smashed
3-inch sprig fresh rosemary
3 anchovy fillets, rinsed and rough chopped (optional)
1/4 cup fresh finely grated Parmigiano Reggiano
kosher salt and freshly ground black pepper
1 tsp finely grated lemon zest
1/4 cup fresh lemon juice
In a small pan or skillet, gently heat the olive oil, garlic, and rosemary until the rosemary begins to sizzle at the edges. Turn off the heat and let steep for 20 minutes then discard the rosemary. Remove the garlic cloves from the oil (save the oil) and place them in a food processor with the anchovies (optional), grated cheese, 3/4 teaspoon kosher salt, 1/4 teaspoon black pepper, lemon zest and juice. Process into a smooth dressing.
top with
1 pint cherry tomatoes or grape tomatoes, halved
1/3 cup coarsely chopped fresh flat-leaf parsley
Toss the dressing and warm beans together gently to coat, but not smoosh the beans. Let the beans sit for a few minutes and toss a few more times. Fold in the remaining infused oil, the tomatoes and the parsley. Season to taste and serve.