Wednesday, December 15th, 2010

Recipe: green chile hush puppies
It's been quite a production these many days, cranking out cookies and confections for distribution. I'm nearly done and boy am I happy about that! The baking sheets and cooling racks are in heavy rotation and I won't divulge the pounds of butter, sugar, eggs, flour, and chocolate I've plowed through in the past week. Thankfully, they've begun marching out of the house and into the hands of happy recipients.

chocolate chip cookies cooling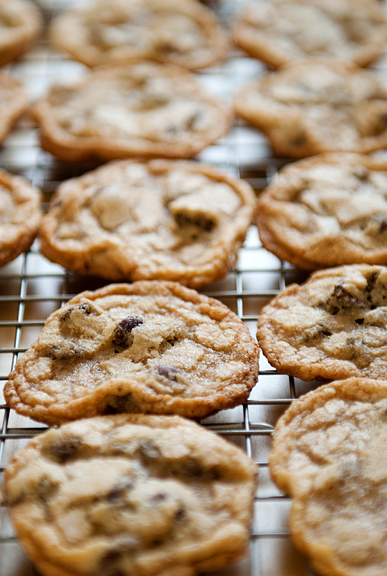 packaging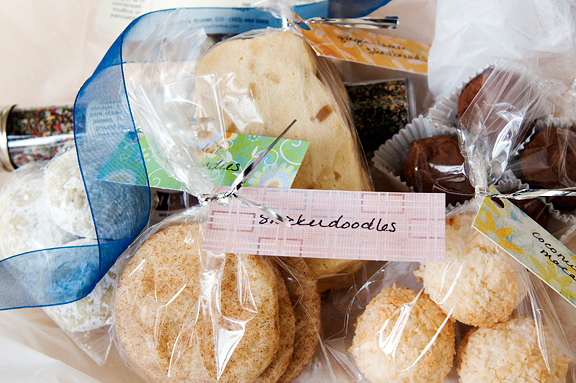 these went out tuesday afternoon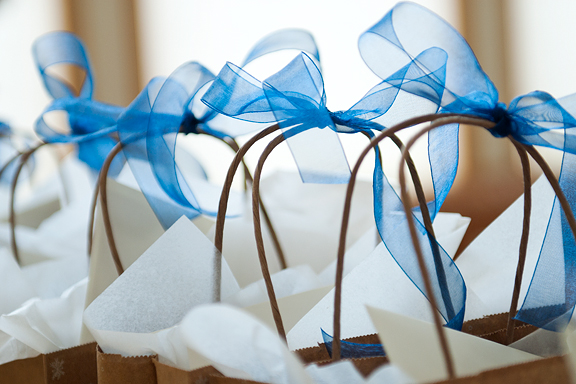 Tuesday was Kaweah's birthday, but we had so much going on in Boulder that we didn't get a chance to celebrate properly. So what better excuse than to host a giveaway in the pup's honor? After all, she IS the official random number generator of this blog.
and official plush toy disembowler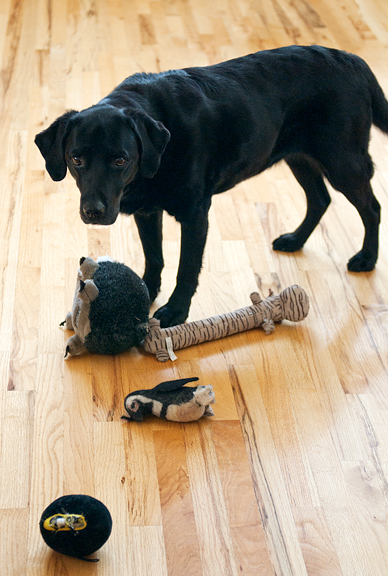 It just so happens that my mentor, renowned landscape and nature photographer
Michael Frye
, has published his first ebook:
Light and Land: Landscapes in the Digital Darkroom
. In the book, Michael walks the reader through his digital post processing workflow in great detail on five of his stunning images. Michael uses Adobe Lightroom for his post proc, but the methods presented are applicable to any image processing software.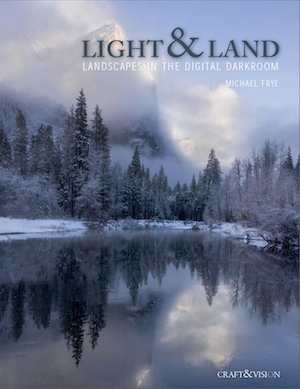 Now I'm sure some people are thinking that they don't need a nature photography book because they shoot something other than nature. I cannot emphasize enough how much nature photography has influenced and improved my food photography, event photography, and well… photography in general. I can pretty much guarantee that Michael will teach you something you don't know that will change the way you think about making a photograph. I spent
one day with the gentleman in Yosemite
and within the first hour he was challenging me to push my boundaries. Michael is an ideal instructor – methodical and clear, he never holds back from sharing his expertise, motivations, and inspirations.
So to celebrate the launch of Michael's first ebook – I'm giving away three copies of Light and Land: Landscapes in the Digital Darkroom! The cool thing is this: even if you don't win, it's a mere $5 to purchase a copy of your own. Additionally, Michael has graciously agreed to provide a signed copy of his third book Digital Landscape Photography: In the Footsteps of Ansel Adams and the Great Masters to give away as well. Another gem of a book that I highly recommend.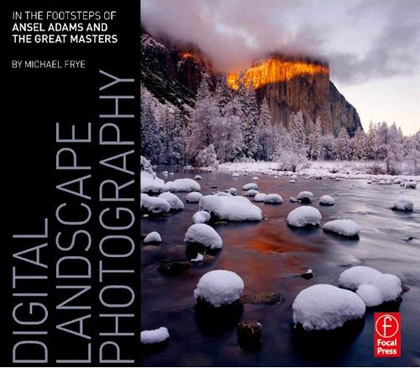 FOUR BOOKS
means
FOUR WINNERS
and here's how you can enter:

1)
Answer this question in the comments of this post:
What special place would you most like to photograph?
2) One comment per person, please.
3) Comments will close Sunday, December 19th at NOON (MST).
4) Giveaway is open to everyone. All four prizes ship worldwide.
5) Winners will be selected at random by Kaweah and announced Monday, December 20th, 2010.

Full disclosure: Michael Frye Photography is providing use real butter with three copies of Light and Land and one copy of Digital Landscape Photography for the giveaway.
On to the recipe. You know how I moon over Hatch green chiles and hoard them when the harvest rolls around in late summer/early fall? This past summer we hit pay dirt and I bought many pounds of fresh Hatch chiles to roast and freeze myself. Well, when my in-laws were visiting in November, they brought us a cooler full of frozen roasted Hatch green chiles they had picked up for us around the harvest. Wow! But now I must inform you that my dear aunt ALSO purchased several gazillion pounds of roasted Hatch green chiles for us which are still residing in her freezer in New Mexico. That's a lot of green chiles…

so let's make hush puppies
mix up the dry ingredients
**Jump for more butter**