Recipe: green chile cheeseburger
Have you heard about the Threadcakes contest? It's a fascinating event where entrants select a favorite Threadless t-shirt design (really cool t-shirts, by the way) and make a cake based on that design. Wait a second – they don't just make a cake, they create edible works of art. This year (the second Threadcakes) I was one of the judges for the competition and WOW! I always talk about how less is more to me, and with regard to cakes it's because I suck at cake decorating. So to flip through and marvel at each of the entries was an exercise in shouting out to Jeremy, "Come look at THIS one!" again and again until he gave up and just sat down next to me to see all of the lovely interpretations. Please hop over and have a look at the Threadcakes winners – while you're there, you can grab a discount code for a purchase at Threadless too. Nice. Congratulations to the winners!

soaking up that september sun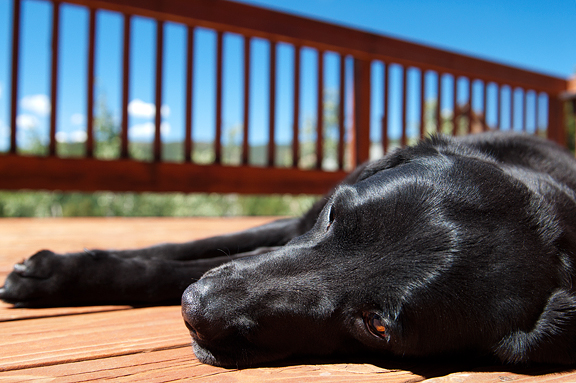 I've noticed the light is changing around here. The sun is dropping lower as it crosses the sky and my local mountains are starting to take on a faint hint of autumn. It is ever so faint and the shift is subtle. In a couple of weeks it will be that familiar and welcome golden light streaming through the glowing yellow aspen leaves against our deep blue, gorgeous skies. That is Colorado autumn and it is my favorite time of year.
Many years ago, Jeremy and I flew from Ithaca, New York to Albuquerque, New Mexico to attend his grandfather's funeral. Grandpa was the kind of gentleman who quietly walked you out to his garden in March to show you his tomato seedling projects. When he spoke to me, he would lean forward, smiling sweetly as if sharing a joke. One Thanksgiving when the entire family (and I do mean the ENTIRE family) sat around the long dinner table as dessert wound down, Grandpa sat down next to me and opened his genealogy project notebook. He showed me how much progress he had made in his research by connecting with people on the internet. He eventually turned to the later pages and pointed to Mom and Dad, and then to Jeremy and his brother. His finger moved back to Jeremy's name which had an empty space next to it. "I'd be honored to have your name there some day."
The funeral was in October – not a time we typically visited New Mexico. Hot air balloons dotted the skies and you could find Hatch green chiles roasting on several street corners and markets. This is quintessential Albuquerque in October. But for me, there will always be the memory of the sleepy, warm light of fall filtering across the speeding landscape as we transported Grandpa to The Santa Fe National Cemetery. So it was last week when I spied a little chalkboard sign outside of Whole Foods advertising Hatch green chiles from New Mexico. Inside, an employee was loading bags of diced chiles into a small freezer – these were not what I was hoping for. He pointed me to the cauliflower and said there were fresh chiles right next to them. While I stood running my hands over the chiles, the mental associations came flooding into my head. I remembered Albuquerque, Jeremy's parents' old house, his old pups (black and chocolate labs) Smudge and Chaco, Grandpa, Grandma, Uncle Bill's awesome pies, looking in wonder at the dozens of colorful and odd shapes that drifted over the horizon during the Balloon Fiesta.

finally, i can show you fresh hatch chiles
for scale
These are Hatch green chiles, named for Hatch, New Mexico – a town at the southern border of the state also known as the home of the world's best chile pepper. In New Mexico, when you say green chiles, you mean Hatch green chiles. I didn't fall immediately in love with green chiles, but it grows on you – quickly. So when the chile harvest happens, you must be ready to pounce. My friend
Kitt
sent me reports of an early harvest and she wasn't kidding. Late August?! No complaints here though! We decided to roast some chiles and make one of Jeremy's favorites: green chile cheeseburgers.
roasting on the grill
seal them in a plastic bag to sweat the skins
I consulted with
Bridget
on Twitter the other day about grilling the chiles. She's a native New Mexican who is now back in New Mexico – she gets it. They roasted nicely on the grill, although I think we could have roasted them longer (I will do this with the next batch I
hoard
buy) because we had a few tough ones that wouldn't peel easily. I kept asking Jeremy if he thought they were done or not. Finally, he replied, "Jenni, I was sixteen when I left home. I didn't pay much attention to cooking, just eating." Fair enough. I think it's hard to screw up roasting chiles.
the skins should peel away
slit the chile open and scrape out the seeds
I have several different green chile recipes and the level to which the chile is "processed" depends on the dish you want to make. If you want to make
chile rellenos
, then you want to leave the stem on after peeling off the skin. Some folks don't bother removing seeds, but I really don't like seeds in my chile rellenos. Just a slit down one side of the chile and a quick scrape with a paring knife should do it. For these green chile cheeseburgers or
blue cornmeal-crusted green chiles
, you can lop the tops, split the chiles open, and scrape the seeds off. Easy peasy. Or you can dice them up for recipes like
green chile mayonnaise
,
green chile stew
,
roasted potato green chile salad
, or
goat cheese croquettes with green chiles
. Don't forget that you can always freeze these gems, just that they do get hotter (spicier) with time in the freezer. Crazy, I know – but I kinda love it.
a basic burger
top with cheese after you flip the burger
You can make your burger however you like. In this instance, I prefer a simple burger with salt and pepper so as not to detract from the green chile. Cheese is optional (but not if you are Jeremy). The whole point is to have a green chile on the burger. It's a New Mexico thing. Land of Enchantment and all of that. I asked Jeremy how he liked the burger, if it was just like back home. He replied, "Nope, it's better. Great food in a better location." Green chiles in Colorado? It almost makes up for not having Trader Joes. Enjoy your burger, muchacho.
putting the new mexico in colorado
Green Chile Cheeseburgers
[print recipe]
2-3 large Hatch green chiles, roasted, peeled, seeded
4 hamburger patties (use your favorite recipe or use the basic recipe below)
4 hamburger buns (I'm a huge fan of brioche rolls, but if not brioche, then potato bread buns)
4 slices of cheese (cheddar, jack, swiss, you name it)
your fixin's (ketchup, mustard, mayo, pickles, lettuce, tomatoes, etc.)
Roasting the chiles: If you are lucky enough to get your grubby little hands on fresh Hatch green chiles, here is how you roast them. Jeremy says it isn't necessary to wash them, but I couldn't help but give them a rinse (paranoid, me). Place them on a hot grill (or roast in the oven, but what's the fun of THAT?) until the skins begin to char. You should take care because they sometimes pop and send a seed or two flying. Turn the chiles so that the skin chars all over. They should look burnt – if the skins are still pretty green, then they won't peel properly and you will cuss. Once the chile skins are well charred (they will puff up some), remove them from the grill and dump all of the chiles into a plastic bag and seal it. Let them steam for a while until they are cool. Open the bag and begin removing the skins from the chiles. It should be relatively easy to do if you charred them properly. At this point, you can lop the tops off and slice the chiles open lengthwise to remove the seeds. [If you want to make chile rellenos, don't lop the tops off, but do slice them open lengthwise and remove the seeds.] If you are wise, you bought and roasted a ton of chiles. After peeling and de-seeding, you can freeze the chiles whole or diced. Just remember that they GET HOTTER with time in the freezer.
Make the burger: Fire up that grill to high heat. When the grill is hot, slap the burger patties on and cook for about 3-4 minutes. Flip the patties over and place a slice of cheese over each burger. How long you let the burgers cook will depend on your grill and how done you want the burger. We like ours medium-rare (so another 3 minutes, but then again our grill sucks). Remove the patties from the grill and place on bun. Top the burger with a wide slice of roasted green chile. Serve immediately with all of the fixings. Makes 4 green chile burgers.
basic burger recipe
1 lb. ground beef (I like organic and I like 85% lean)
1/2 – 1 tsp salt (to taste)
1/2 – 1 tsp pepper (to taste)
pinch of garlic powder (optional)
whatever else you want to throw in there
Mix the beef and seasonings together until reasonably well-blended. Divide the meat into four equal portions and slap out four patties. I like to make mine flat and maximize the cross-sectional surface area because they shrink and plump up on the grill. I mean, what is more disappointing than a bite of hamburger bun with no burger?