Recipe: beer chicken green chile enchiladas
I've been absent for a while. It was originally going to be intentional and then it became unintentional. The end of last week started well enough. I got to visit with two of my favorite local gal pals and a certain gentleman who steals my heart every time I see him.

cute funny face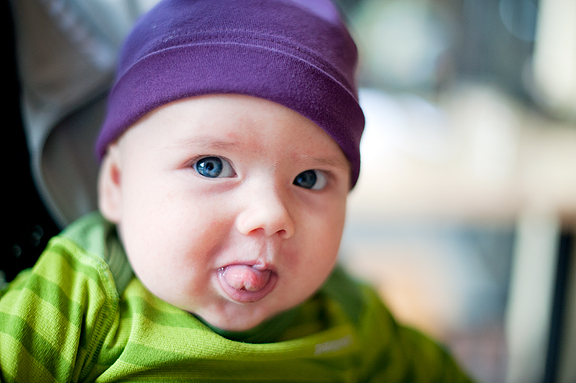 baby blues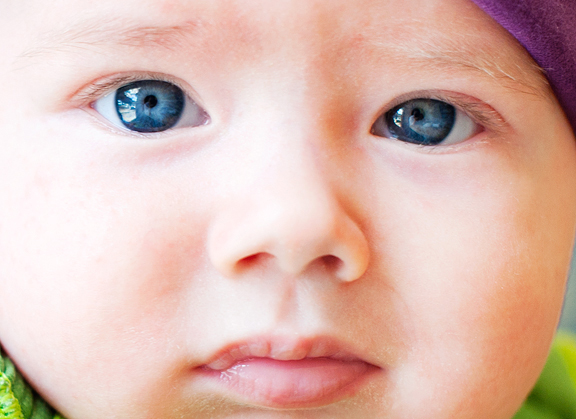 And then The Crud snuck into my chest that afternoon. I had hoped it would be done with me by the time Jeremy and I got on the road Saturday, but it was far from done. It was just getting started. Nine hours on the road with Kaweah nervously panting in the backseat. Nine hours on the road with increasing congestion, dizziness, and body aches. Nine hours on the road to the Bisti Badlands.
kaweah was happy to be out of the car
me thinks jeremy was happy too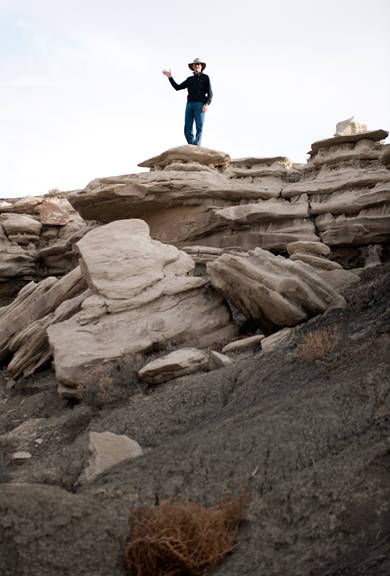 We were greeted with overcast skies and high winds. So much for the super giant huge enormous full moon spectacular. We explored a bit and after a couple of hours of being relentlessly sand-blasted, I called it. No shoot that night, no camping. I was on a fast decline. I needed meds, hot liquids, and sleep. The next morning it was obvious the light still wasn't working in my favor. We headed to my IL's house where I promptly passed out for two days while Kaweah has been having the time of her life.
I'm finally emerging from my brain fog to enjoy some homemade roadrunner pizzas for dinner (roadrunner pizzas have green chiles on them), three doggies begging for scraps, and movie night with the family on their fancy new entertainment center in their lovely Colorado home. Jeremy's folks live in a different part of Colorado than we do. It is definitely a prettier part of Colorado AND they get a good supply of green chiles to boot, which means that we have a lot of green chiles in our freezer to work through.

chicken, green chiles, beer, limes, garlic, dried new mexican red chiles
pouring beer over the chicken, garlic, and red chiles
I used to get about one or two quart-size bags of roasted green chiles, but this year we have several gallon-size bags of the precious chiles. That's a comfortable amount, even for a hoarder like me. Comfortable enough to start experimenting. A few weeks ago I was rummaging about in the freezer when a package of frozen organic chicken thighs slid out and smacked me in the foot. I made a mental note to do something with the chicken when my reflexes caught a bag of green chiles that had begun to escape the bottom shelf. Chicken and green chiles go together like beans and cornbread…
add green chiles to the slow-cooked chicken
flash fry some tortillas
Enchiladas were on my brain. I've never made rolled enchiladas at home, so here was a good excuse to try a new filling and use my pressure cooker (because the love affair never ends, you know). Just something quick and simple: chicken sautéed in garlic then pressure cooked in beer, lime, and red chiles. Add the green chiles and some salt to taste and simmer it down until the liquid is nearly gone. Nice.
dip each tortilla in enchilada sauce
fill the tortilla with chicken and some cheese
Of course, you don't have to have a pressure cooker to make this – a long slow simmer on a traditional stove top works just as well (but not nearly as fast or as energy efficient). The rest of the assembly is like any rolled enchilada recipe. Dip the tortillas in hot oil long enough to soften, but not long enough to make crisp. Then dip in enchilada sauce and fill each tortilla and roll it up. Fill a baking pan with the rolled tortillas and pour enough enchilada sauce to just cover the tops.
roll
pour on the sauce
Jeremy is our chicken enchilada expert. While I thought they were pretty good, he thought they were the best chicken enchiladas he's ever had. The chicken is fall-apart tender and there's something about the combination of lime, beer, and chiles that click on the tongue. I think it's a recipe to add to my summer entertaining menu. Great with some margs, fresh guacamole, and good company.
serve hot with extra enchilada sauce
…and kindly dig in
Beer Chicken Green Chile Enchiladas
[print recipe]
2 tbsps olive oil
4 cloves garlic, minced
1 lb. boneless chicken meat, skinned, trimmed of fat, roughly cut (I used thigh meat)
4 dried New Mexican red chile pods, topped and seeded
12 oz. beer (I used a pale ale)
2 limes, juice of (about 1/4 cup)
1 tsp salt or to taste
1 cup roasted green chiles, peeled, topped, seeded and diced
vegetable oil for frying
16 corn tortillas
8 cups enchilada sauce
6 oz. cheddar or Jack cheese, shredded
queso blanco, crumbled for garnish
Heat 2 tablespoons of olive oil in a medium saucepan or pressure cooker. Add the garlic and sauté until fragrant. Add the chicken and sauté until cooked on the outside.
If using a pressure cooker, add the red chiles, beer, and lime juice. Seal and cook on high for 20 minutes (30 minutes at 8500 ft.) with natural heat release. If cooking on conventional stove top, add the red chiles, beer, lime juice and bring to a boil. Reduce heat and let simmer covered for a couple of hours until the chicken is fall-apart tender.
Remove the red chiles from the chicken and scrape the meat from the skins (discard skins). Chop the chile meat and return to the pot. Add salt and green chiles to the pot. Break the chicken down with a spoon or spatula (or shred with a fork). Simmer until the liquid is almost gone.
Preheat oven to 350°F. Heat an inch of vegetable oil in a pan wide enough to accommodate the tortillas. When the oil is hot, dip each corn tortilla into the oil until sizzling and remove to a plate. Don't let them fry until crisp – that sort of defeats the purpose. Repeat until all are done. Pour some of the enchilada sauce into a large shallow vessel. Dip the tortilla in the enchilada sauce. Place a few tablespoons of chicken filling down the center of the tortilla. Sprinkle some shredded cheese over the chicken. Roll the tortilla up and set in a baking dish. Repeat until all are done. Pour enchilada sauce over the enchiladas until covered. You should have a cup or two remaining. Set aside. Bake the enchiladas for 15-18 minutes. Heat the remaining enchilada sauce. Serve the enchiladas with extra sauce and some queso blanco sprinkled on top. Great with refritos and guacamole!