Recipe: vietnamese pickled green mangoes
I love to travel. But I also love to stay home. Can you be a traveling homebody? Because I think that might be what I am. For me, there is such a thing as too much travel even though I get excited making plans and enjoy exploring and seeing new places (and old places – you don't ever see it all). If I'm home for long periods of time like I was during my cancer treatments, I don't start longing to go someplace else. I like where we live. I like doing the things I do around home.

like having lunch with a friend (snarf's sandwiches are the best!)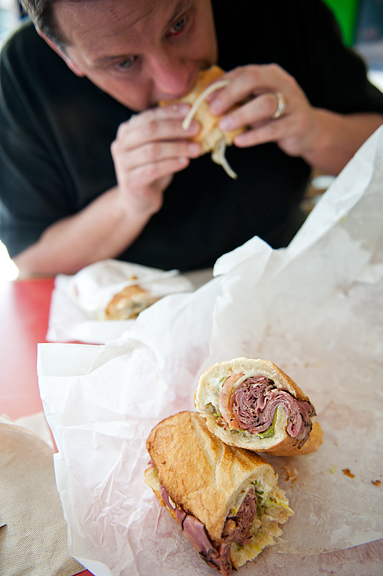 Right now I'm sort of dreaming of the time when I'll be able to have friends up to our place for dinner. I'm looking forward to doing spring maintenance on our house. Thoughts of flowers blooming in Boulder light up those dusty corners of the brain. I'd love to be able to get a good stretch of time to take care of some work projects. And of course the mountains are calling to me for a visit. But first I'm visiting elsewheres… good places. Very good places. I'll tell you all about it later.
(testing new studio equipment) these two will have to fend for themselves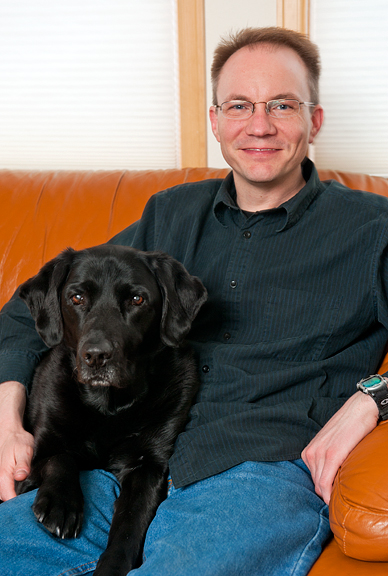 Last year on a trip to Southern California, I spent a couple of days with
Todd and Diane
. It's like ethnic food safari hanging out with those two. AND it's Hella Fun. So on my crazy quest for passion fruits, we encountered many other delectable treats like jackfruit, banh mi, boba tea, pate chaud, and this heavenly pickled green mango.
diane is all "oh yeah, that's good stuff"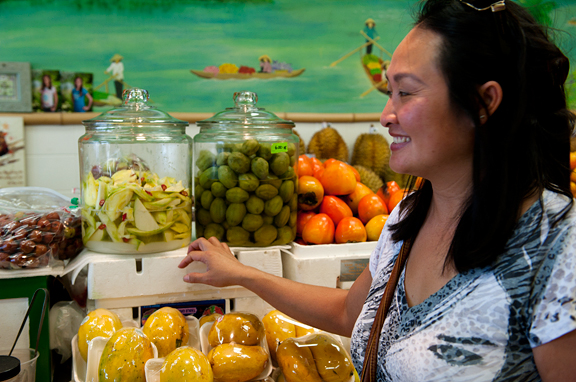 I was fascinated because I am a bit of a pickle fiend. Western or Eastern style pickles – they are all awesome. Sour, salty, sweet, spicy, crunchy. Oh goodness, my salivary glands are going off like lawn sprinklers in my mouth just thinking about pickles. I felt like a kid in a candy shop when I pointed to the large glass jar and asked Diane if those were pickled mangoes. Her eyes lit up and she said yes, they're really good – do I want to try some? Before I could answer she was asking for a container to buy some from the little Vietnamese ladies running the shop. We stepped outside onto the sidewalk and Diane popped the lid open, "Here, try some!" Crunchy, sweet, and tart with a bite from the chili peppers. I nodded and made mmm mmm noises as Diane declared, "You need to have some pate chaud next!" and marched me to the bakery next door.
green mangoes
rice wine vinegar and sugar
Months later I'm wandering through the grocery store in Boulder and I spy green mangoes on sale for $1 each. In Colorado, that's cheap. But I have never purchased green mangoes before. I always eat mangoes as fruit: ripe and sweet. I walked past. And then the memory of those pickled mangoes popped into my head and I found myself backtracking in the produce section. I sent Diane a text and asked if those pickled mangoes were made with green mangoes.
Yes.
How would you pickle them?
Not sure… try vinegar, sugar, chili and let me know how they turn out!
peel the skin off
slice
It was worth a shot. I knew from the photo I had taken of Diane with the large jar that there was sugar, chilis, and based on my taste memory, rice wine vinegar. This kind of pickle is ready in about an hour but will keep (refrigerated) forever. I totally wung it because I had (and have) no idea what I was doing.
place mangoes in a container with sliced chilis
pour the sugar-vinegar combination over the mangoes
These pickles are pretty close to what we had. There is no doubt in my mind that it could be tweaked with all manner of other flavors. I mean, make it your own, right? I really liked them to the point that I ate too many and felt like they were burning an acid tunnel through my gut. So then I stopped eating them for a while. But the other day I found them in the back of my fridge and had a sample. Good pickles. Good times!
especially refreshing pickles when chilled
Vietnamese Pickled Green Mangoes
[print recipe]
inspired by White On Rice Couple
2 cups rice wine vinegar
1 cup sugar
5 green mangoes
handful of Thai chiles
Combine the rice wine vinegar and sugar in a small saucepan and heat over medium flame. Stir until the sugar melts. Remove from heat and let cool. Peel the mangoes and slice the flesh off the stones. Slice the chiles. Place mangoes and chiles in a large container and pour the cooled vinegar over everything. Cover the jar and refrigerate for at least a couple of hours before serving. Will keep in refrigerator for a few weeks (at least).