Recipe: refrigerator pickles
Yes, yes you can call me that… hawkeye. I am a padawan of the master, to hunt porcini mushrooms. Actually, I just have good pattern recognition software in my noggin. You could say it comes from years of scouting for nature photography, wildflowers, and being visually-oriented. Wendy has now trained my algorithm on porcini mushrooms. The beauty of it is that I love finding them and she loves eating them. If you don't know what you're doing then it's good, nay – essential – to go with an expert lest ye put something foul and poisonous in your mouth. I tend to err on the side of caution, as does my friend Kathya, which is one of the many reasons the three of us had such a fantastic time foraging together last week.

porcini gold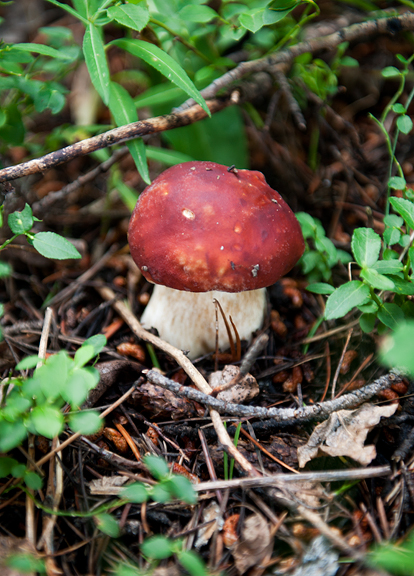 very pretty, but also poisonous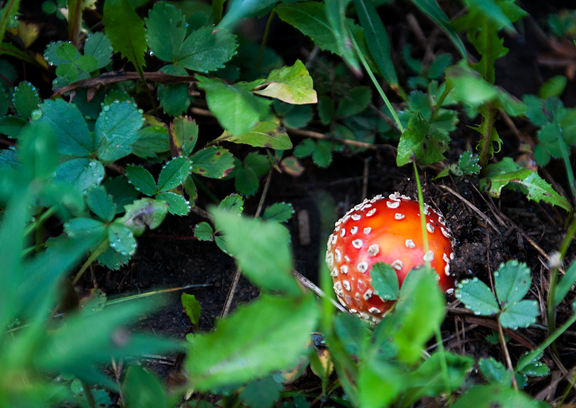 precious, delicious, favoritest huckleberries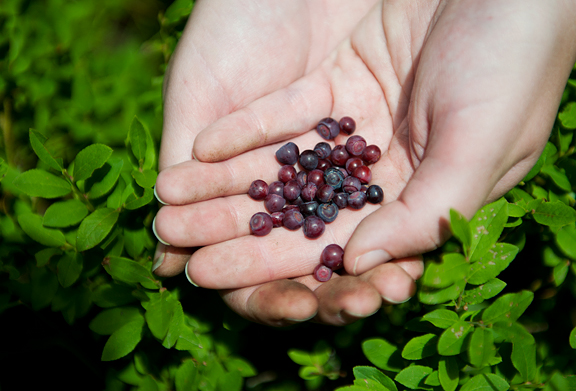 You can see the rest of the foraging photos
here
. Oh, and don't miss
Kat's photos of the lunch
we had at my house afterward!
It's hard to believe that just a few weeks ago, the mountains and forests around my house were a dangerous tinderbox. It was so severe, that my little mountain town postponed their annual Fourth of July fireworks display over the reservoir. Now that the southwest monsoons are in full swing, we have been graced with good soaking rains in the afternoons and some evenings of late. So on Saturday, our town had their lovely fireworks show and we stepped out to watch. Normally, we have to scope a spot out along the banks a couple of hours before dark. This time, it was drizzling rain and we found a prime location with minutes to go before nightfall.
I love fireworks. I love bright, colorful lights. Watching fireworks is one thing. Capturing fireworks in a photograph is another. You see a lot of details that you otherwise miss in real time. It's all light trails and ballistic trajectories, mapping of color transitions. I love watching it happen live and then going home to see it in a wholly different way off my camera. I managed to get a few captures as the winds picked up and a driving rain began to pelt us sideways. It also plastered my lens with water such that the final photos were impressionistic blurs of color. Worth every second of getting soaked.

i'm partial to blue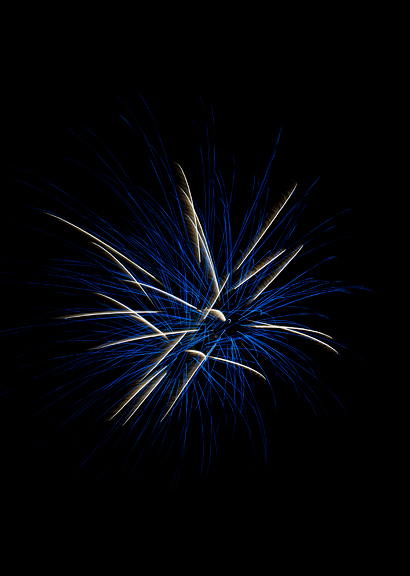 i thought these looked like pine needles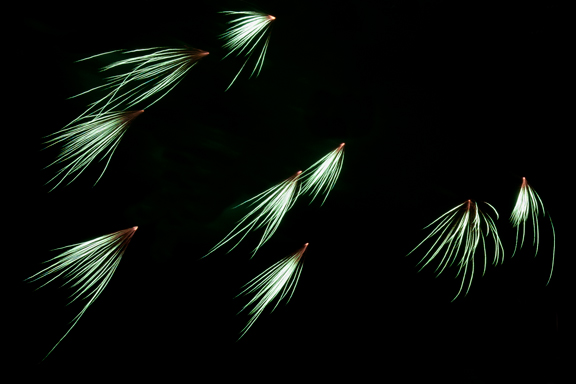 this just makes me think of champagne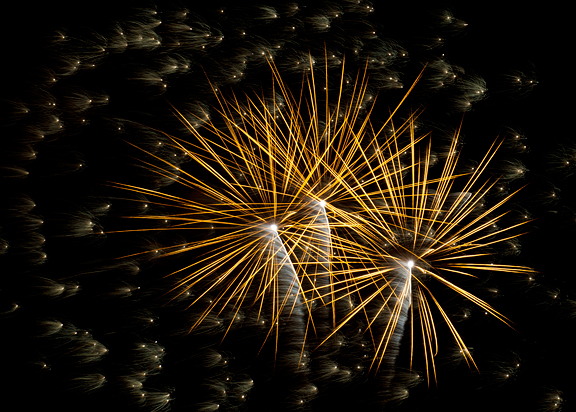 glittery and feathery (thanks to the winds)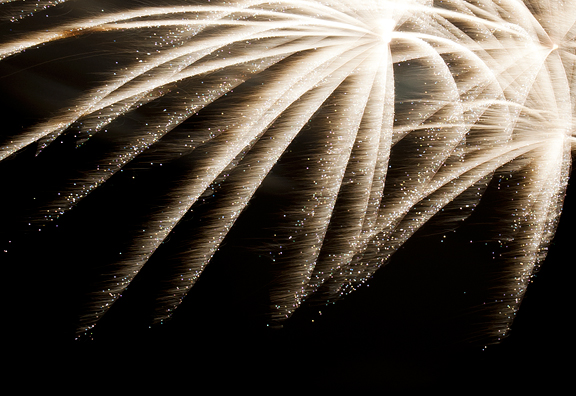 You can view the whole series of the fireworks
here
.
Despite my canning kick this summer, I am still a fan of not canning. That is, I like the idea of making food for relatively immediate consumption. If I can avoid boiling water baths in summer, all the better. Summer for me is getting outside (okay, I do that all year), spending time with friends, enjoying the fruits of the season, appreciating paradise elevated to new levels. So it was a few weeks ago that Erin and I were hiking in the mountains and catching up with each other. Of course, as with most of my good friends, Erin and I always talk about food. She asked if I had tried Kitt's refrigerator pickles yet. No, not yet…

pickling cucumbers
cukes, salt, dill seed, garlic, chiles, vinegar, whites of green onions (not shown: sugar)
there's the sugar
I am a pickle fiend. I don't think there is a pickle I've met that I didn't like. Some folks like sweets, chocolates, cake, but me? Give me salty and vinegary snacks. I may or may not have finished a jar of pickles in one sitting before. Who can resist that puckery, spicy, crunchy, cold pickle? And refrigerator pickles are the easiest of them all to make – because they go in the refrigerator and you don't have to can them. I just had to wait for pickling cucumbers to show up at the farmers market (or rather, for me to show up at the farmers market to get some) because I like crisp pickles.
cut off the ends
slice lengthwise into quarters
stem and seed the chiles
Kitt peels her cucumbers, but I like to leave the skin on mine. However, you do want to lop off the ends of the cucumbers. In particular, cut off the blossom end. According to
Marisa
, there is an enzyme on the blossom end that makes pickles limp. So yeah, make sure you get rid of that.
make the brine
pour hot brine over the cucumbers
cooling
Pack the cucumbers into a large enough jar, pour the hot brine over them, and let them cool. Pop the pickles into the refrigerator and commence snacking. Having made this recipe a couple of times already (because they are THAT good), I don't notice too much difference between the batch made with shallots and the batch made with the whites of green onions. The smaller pickling cucumbers are slightly crunchier than their larger brethren, but both still deliver a nice bite to sink your teeth into. The pickles are tangy, slightly sweet, with a touch of garlic, dill, and heat. Great alongside a hot dog, burger, sandwich, barbecue, or solo!
hello lovelies
make a lot, so it won't hurt as much to share
Refrigerator Pickles
[print recipe]
modified from this recipe by my friend Kitt
2 lbs. pickling cucumbers
4 Thai bird chile peppers, stems and seeds removed
2 1/2 cups water
2 cups apple cider vinegar
1/2 cup sugar
4 cloves garlic, smashed
2 shallots (or use the whites only of 8 green onions), minced
3 tbsps dill seed
3 tbsps salt
Note 1: Use pickling cucumbers, not those watery awful cucumbers you find in the grocery store. The smaller the pickling cucumber, the more crisp your pickle will be.
Note 2: Be sure to slice off the blossom end of the cucumber. Not sure which one that is? Slice both ends! The reason according to Marisa is that the blossom end contains an enzyme that leads to limp pickles – no one wants that!
Note 3: Kitt peels her cucumbers, I do not. I prefer the skin on for more crunchy action.
Wash the pickling cucumbers clean, then slice off the ends and cut lengthwise into quarters. Slice the chiles lengthwise. Pack the cucumbers and chiles into a 2-quart jar (or however you want to divvy it up). Place the water, vinegar, sugar, garlic, shallots (or onions), dill seed, and salt in a medium saucepan and bring to a boil. Let it simmer for a couple of minutes. Pour the brine over the cucumbers and peppers. Seal the jar(s) and let sit on the counter until completely cooled. Store in the refrigerator. Makes approximately 2 quarts.