Recipe: porcini pizza
I'm back in Colorado. That was a quick less-than-48-hour trip in which we managed to get not a whole lot of sleep. But the reason we got so little sleep was because there is always plenty to cram into a day when we're in California. I mean, not only are there just too many fun things to do (and great food to sample), but there are always some very wonderful friends to see. Our second day went like this:

visiting a little bakery in napa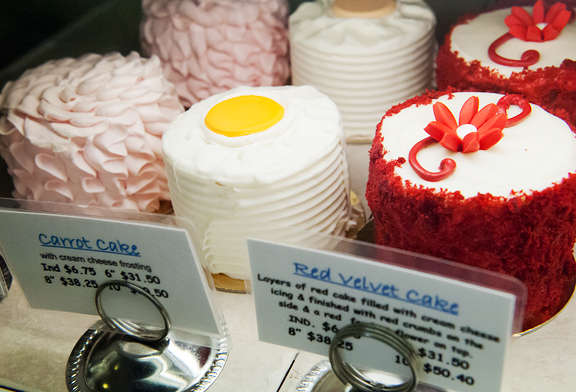 enjoying the art while eating a strawberry croissant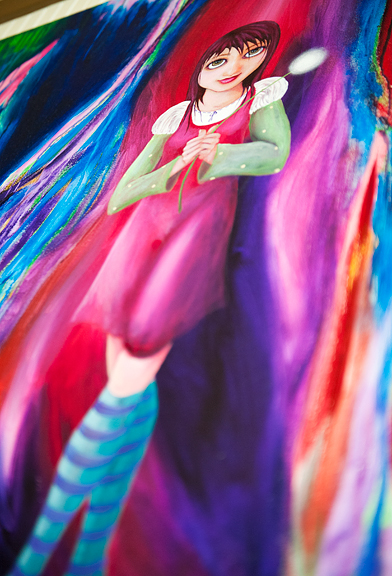 pretty glass at a tasting room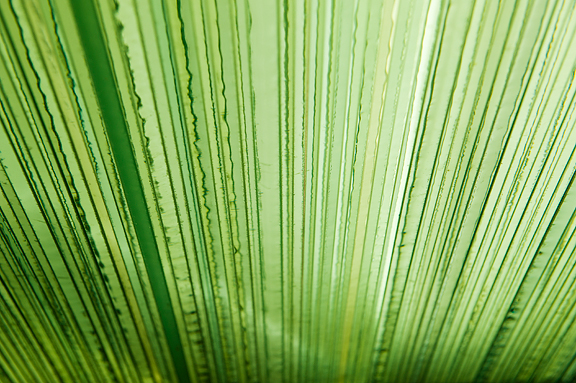 client meeting and engagement shoot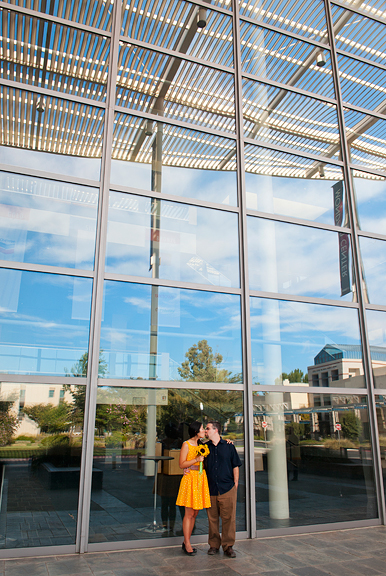 a late dinner with elise and guy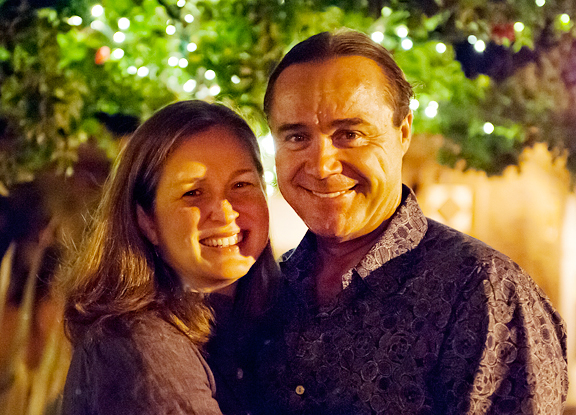 Jeremy and I returned home Wednesday morning on a 6:20 am flight. Then we proceeded to gather our pup from Camp Crazy, give her a suds session, and prepare our place for house guests arriving that evening. You may know Chuck as the Chief Gawker (he runs
foodgawker
among many other sites), but I first became friends with him and Hungry Bear years ago when they blogged at
Sunday Nite Dinner
. They visited for less than 24 hours, but I managed to show them a little bit of my Colorado.
picking up our kaweah girl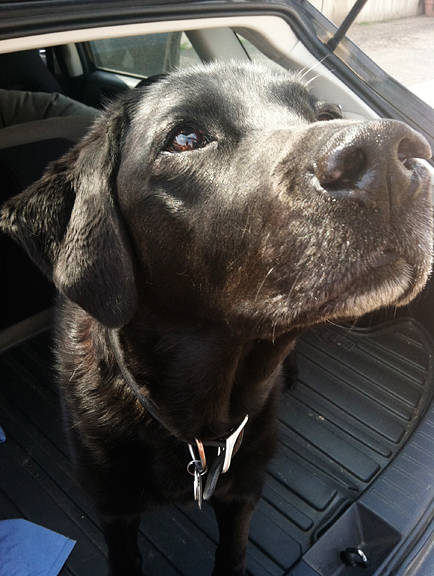 chuck and hungry bear hiked up to a lovely alpine lake with me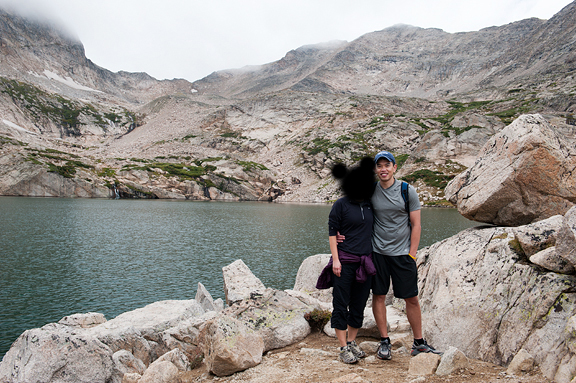 appetizers at the kitchen (quintessential boulder)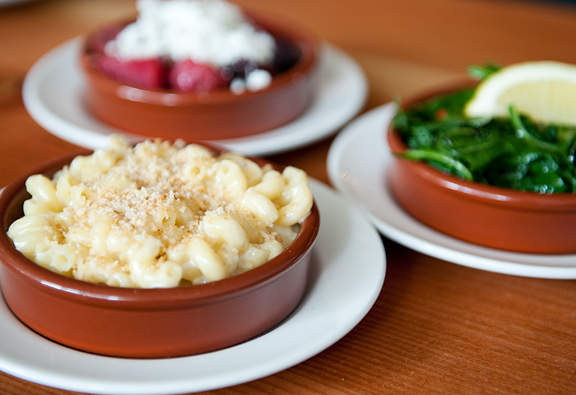 he is still a food blogger at heart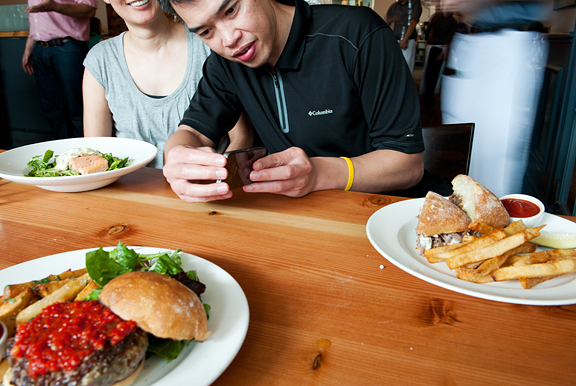 Did I mention the freshman and their parents are in Boulder this week? Well, they so totally are. It takes twice as long to get anywhere in town right now. I had a lot to do between saying good-bye to Chuck and Hungry Bear and meeting up with my parents to celebrate my mom's birthday. I suppose the upside to this is that dodging all of these out-of-town drivers helped raise my heart rate and keep me awake.
picked up some lilies for mom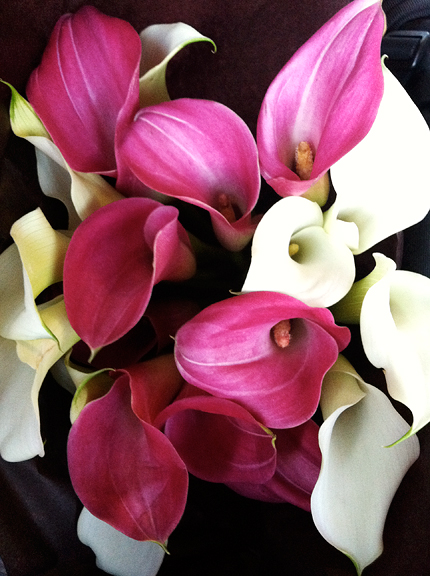 of course, my folks decided on frasca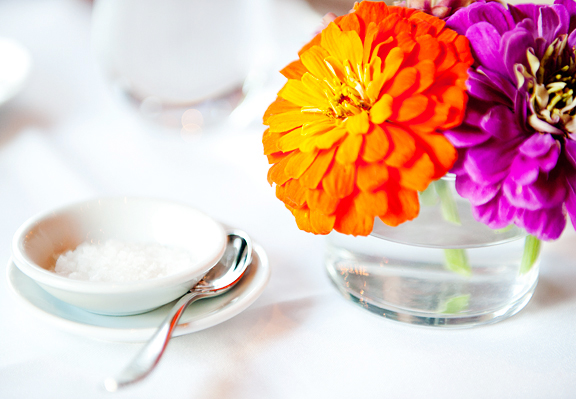 beautiful cured salmon starters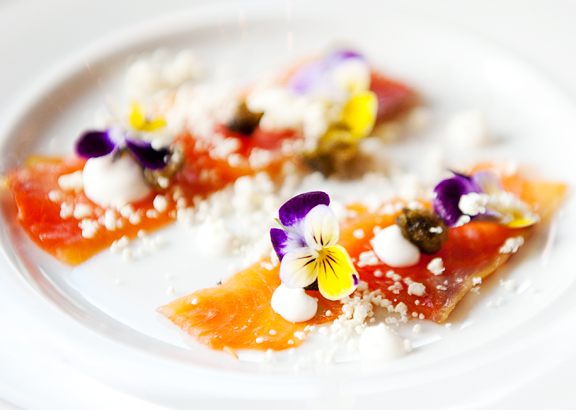 jeremy's primi (rigatoni with tender veal cheek)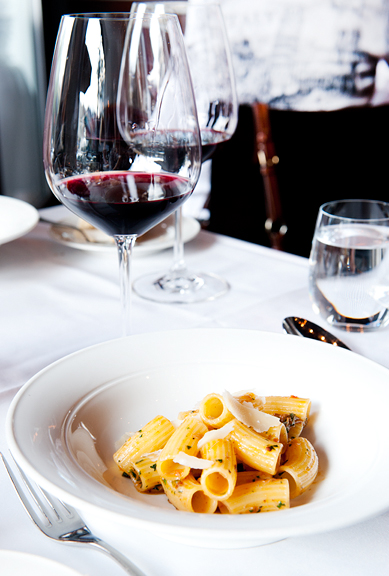 During dinner, one of the servers recognized me from a delivery I had made the previous week to
Frasca
. I promised Mr. Bobby Stuckey some fresh porcinis if I ever found enough nice bouchons to bring to him. Well, I did and so I was good for my word. I had handed the bag to this young woman and asked that she send it along to Bobby as he was busy in the kitchen and I was in a rush for a meeting. She told me that he gave it to the kitchen and they made him a nice dinner from the mushrooms. "He was very happy," she smiled. So glad to hear it. I had my own bag of fresh porcinis at home to polish off before heading out of town earlier this week. There was no way I was going to waste these babies. Jeremy and I decided to make some pizza.
there is no such thing as enough porcinis
keep it simple: garlic butter, salt, pepper, mozzarella, porcinis, pizza dough
Unlike regular mushrooms, it's probably best not to toss raw porcini slices on the pizza as I don't think they cook through enough for the short duration the pizza is in the oven or on the grill. Besides, who can resist porcinis sautéed in butter? Anyone? Anyone? Add a dash of salt to the mushrooms when you sauté them (I forgot to, so I had to sprinkle some salt on the pizza). Very nice.
sliced
sautéed
A red sauce would most certainly overpower the fabulousness that is the porcini. So I shelved that idea and opted for the garlic butter base instead. Yes, more butter. If you don't like butter, I have no idea why you are even reading this blog. Spread a thin layer of softened garlic butter on your pizza dough and then season with salt and pepper. The salt and pepper is important – it makes the crust YUMMY. Can't stand the word YUMMY? Replace with "FREAKING AWESOME" then.
some garlic butter (which is ridiculously easy to make)
salt and pepper (do this, please)
The trick with good pizza is to not overdo it on the toppings. Balance in all things, kids. Put some proper mozzarella on top and distribute the cooked slices of porcini. I sprinkled some salt, but if you seasoned your mushrooms with salt when you sautéed them, then don't worry about adding salt on the pizza. Then into the oven or grill they go!
toppings are a go!
some sea salt
here's one that's about done
Oh mai!! This pizza smells and tastes like umami heaven. It is definitely best eaten hot off the pizza stone and my preference is to sprinkle a little grated Parmesan cheese and red pepper flakes on top. Even if you aren't a red pepper flakes fan, do add a smidge to this pizza because it gives the porcinis an added dimension. I even made one to take to my parents who raved about it. Talk about serious good daughter points! Of course, if you can't get fresh porcinis, you can try another variety of fresh mushroom (something other than those white button mushrooms).
sprinkle some grated parmesan and red pepper flakes
mushroom haters, i weep for you
Porcini Pizza
[print recipe]
2 tbsps unsalted butter
6 oz. fresh porcini bouchons (or fresh mushroom with good flavor), sliced 1/4-inch thick
salt to taste
2 balls of pizza dough (my favorite pizza dough)
2-4 tbsps garlic butter
salt and pepper
8 oz. mozzarella cheese
Parmesan cheese, grated
red pepper flakes
garlic butter
2 cloves garlic, minced
1/4-1/2 tsp sea salt
1/4 cup (4 tbsps) unsalted butter, softened
Make the garlic butter: Gather the minced garlic into a small pile. Sprinkle the salt over the garlic. Turn a heavy knife blade on its side and mash the salt into the garlic to form a paste. Add the paste to the butter and mix well.
Sauté the porcinis: Melt the butter in a large sauté pan over high heat. Toss in the porcini slices and let them sear until golden brown on the bottoms. Flip the pieces over, sprinkle a little salt over the mushroom slices, and sear the other sides until golden brown. This took me about 3 minutes each side. Remove from heat.
Shape the pizza dough: Preheat a pizza stone in the bottom third of your oven to 550°F or heat your pizza stone on your grill to 550°F (or however hot it gets). Sprinkle your pizza peel with cornmeal or flour (to prevent sticking). Flatten the pizza dough on a floured work surface or onto the peel and roll it out to 1/8-inch thickness. Transfer the dough to your peel if it isn't on there already and roll or shape it to a 12-inch diameter. Add more flour as you work to keep the dough from sticking to the peel. If you are comfortable tossing the dough, then do so.
Assemble the pizza: Spread a thin layer of garlic butter on the pizza dough (about 1-2 tablespoons), taking care not to tear the dough. Sprinkle salt and pepper over the disk of dough. Distribute pieces of torn mozzarella on the pizza (about 4 ounces), then repeat for half of the cooked porcini slices. Transfer the pizza from the peel to the stone and bake for 8-10 minutes or until the pizza is done to your liking. Remove the pizza from the oven or grill and serve. Repeat for the second pizza. Makes two 12-inch pizzas.