Tuesday, October 15th, 2013

Recipe: buttermilk fried chicken
As we started out on our last trail run in Crested Butte, I was admiring the amber glow from the setting sunlight bouncing around the aspen leaves. I absolutely love running or riding through aspen stands in autumn. The path underfoot is carpeted with the signature shapes of aspen leaves in different hues of yellow, punctuated with blacks, browns, greens, oranges, reds. When the tree tops mingle above the trail, you are traveling through a veritable tunnel of gold. Sometimes Jeremy and I run separately when he wants to log more miles and I'm fine with that. I enjoy the solitude.

off he goes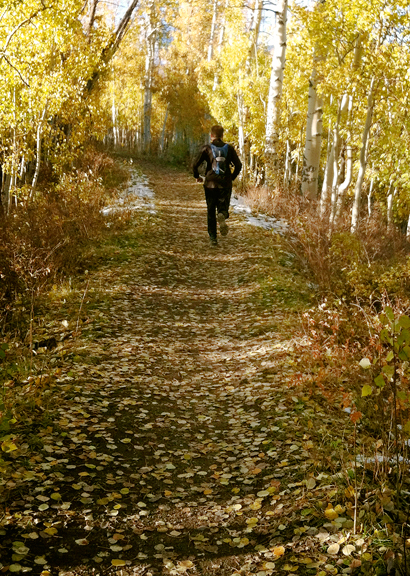 Every time we leave Crested Butte, we scrub our place down. Kaweah cautiously watches from a safe distance when her nemesis, The Vacuum, prowls every inch of the house. It's the kind of cleaning one does when you want ALL of your security deposit back, but we just want to take really good care of it. And the day we leave, Jeremy always gets his caffeine fix in town.
the BEST coffee in town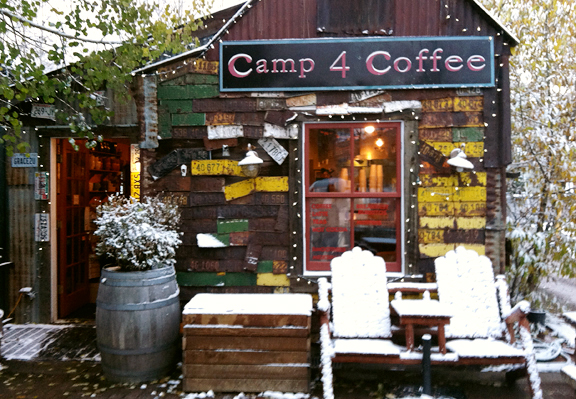 Driving east, we encountered several snow storms on the mountain passes, sunny dry roads in the big Colorado valleys, and freezing rain in between. I followed Jeremy as he drove with Kaweah in the smaller car. Whenever he came to a stop, I saw her little head bob up as if to say, "Are we there yet?!?!" Despite icy roads and whiteout conditions, we made our way safely home.
crawling over monarch pass (jeremy and kaweah in front of me)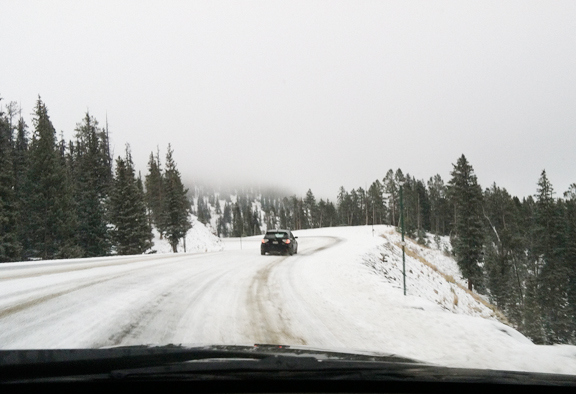 kaweah was so happy to be home, she immediately passed out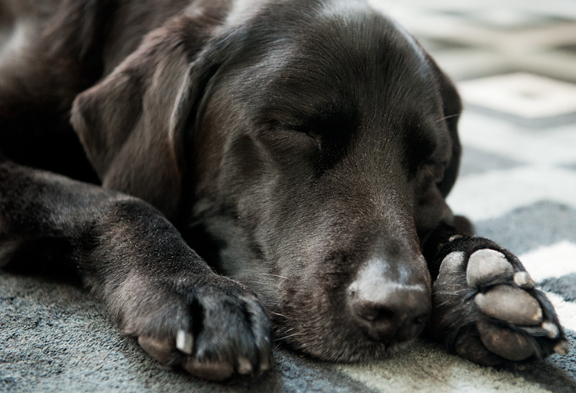 It's been snowing on and off since we got home. We've got the heat on winter settings and snuggy flannel sheets on the bed. There's a growing list of things to do around the house to prepare for winter. Time to swap out the bike rack for the ski rack, tune the skis, pull out the running tights and snow gear. And of course there is cooking and baking which do double duty because the house fills with mouth-watering aromas surfing on currents of warm air. Nothing is better than home style comfort food to welcome you back. Let's fry some chicken!
whole chicken legs, onion, garlic, buttermilk, salt, sugar, bay leaf, rosemary, celery seeds, black pepper
crush the spices
grating onion
**Jump for more butter**