Sunday, October 6th, 2013

Recipe: lox eggs benedict
What a roller coaster season it has been for fall colors. Despite the late change and early snow putting a damper on the leaves this season, we were headed for a bounce back that still held potential. I'm what you might call an optimistic realist. I knew the signs were pointing to a less than stellar fall shoot, but I hoped a few choice locations would pull through. The looked like they were on their way to something good.

the sun sets on the largest aspen stand in the world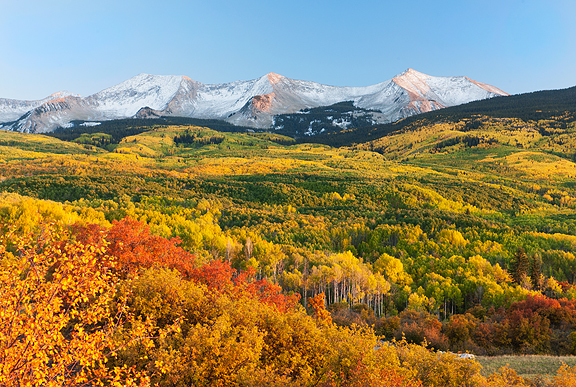 she left a little color on her way to bed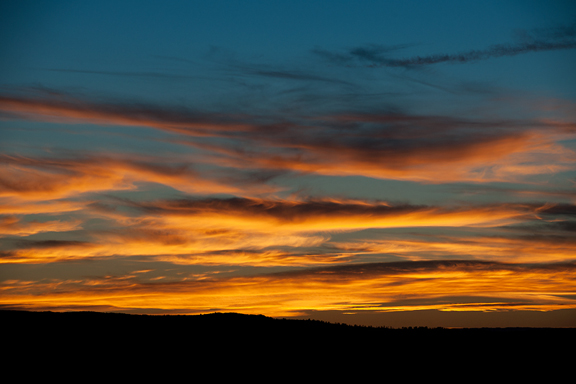 apens and conifers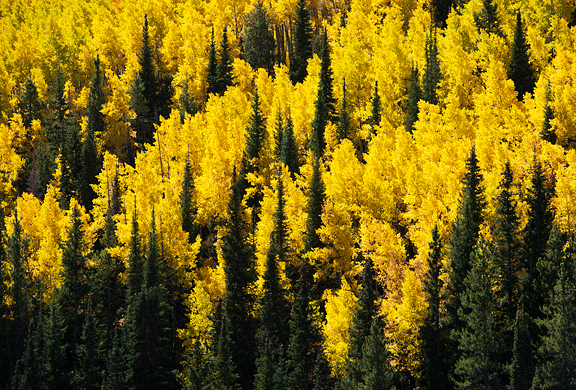 recon on the anthracite range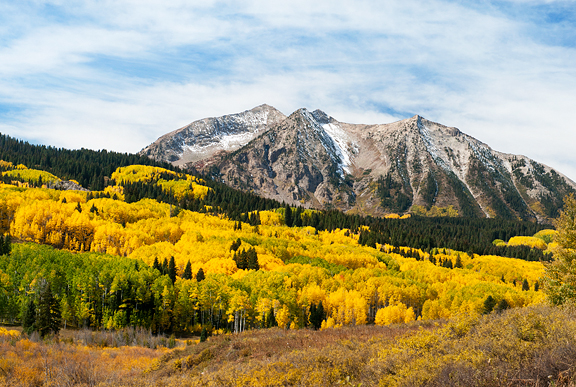 And then came the snow. Now, I LIKE the snow. I like skiing it and I like seeing it. And it adds this magical element to the fall colors. It's one of the components of a slam dunk during the fall shoot – if you can just get some snow with the colors and yadda yadda yadda. If the storm is cold enough though, it spells the end. When our mercury dropped to 13°F overnight, I knew the next morning was the last chance to catch what magic was left around Crested Butte. The following day, all of those beautiful fluffy gold stands fringed with reds and oranges had turned to rust – the color of death – after the hard freeze. But I managed to get out before it all went to hell in a hand basket.
whetstone mountain delivered nicely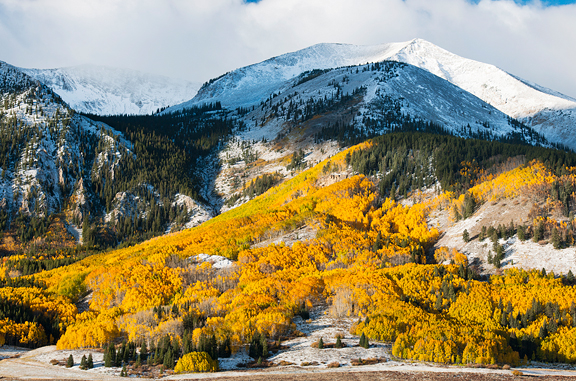 sunlight emerging from storm clouds

snowy peaks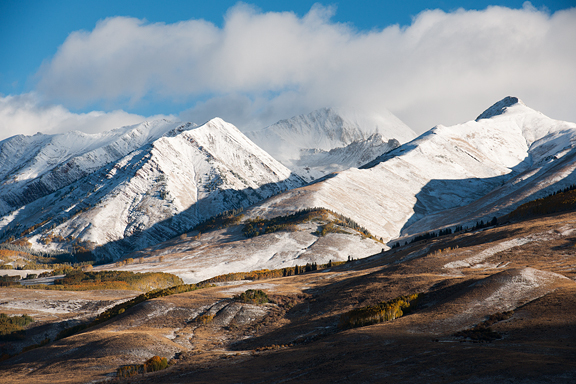 As with Nature, as with the kitchen, things don't always turn out as planned. I've adopted the attitude that we just have to make the most of what we get and run with it. That said, it's nice that I have a little (just a little) more control over what works out in my kitchen. When I cured
salmon lox
in September, I tried to expand beyond good old bagels and lox. I tried to go for something slightly more sophisticated. Eggs benedict with lox instead of Canadian bacon came to mind. Actually, Benedict Cumberbatch came to mind first and then eggs benedict (cumberbatch) and then lox eggs benedict (cumberbatch). I'm rather fond of Mr. Cumberbatch and not particularly fond of Canadian bacon at all (it's wishy washy). So let's get the ball rolling with the Hollandaise sauce first.
some white wine vinegar, lemon (juice), eggs, and butter
combine the lemon juice and vinegar
whisk in the egg yolks
whisk until it is frothy
**Jump for more butter**