Recipe: hot chorizo sweet onion dip
After spending a scorching day on the flats, Jeremy and I sat down the other evening to dinner and a movie in our living room. We don't watch a lot of movies and there was a long list to choose from online. Both our brains were fried from the heat and a long day, so we agreed on The Lego Movie. We loved it. And now I have that song "Everything is Awesome" in my head. But you know what? Everything *IS* awesome.

pretty blanket flowers are blooming in our yard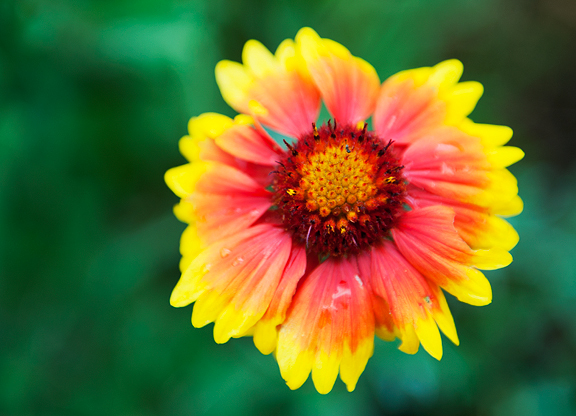 mom and dad had us over for this delicious feast they prepared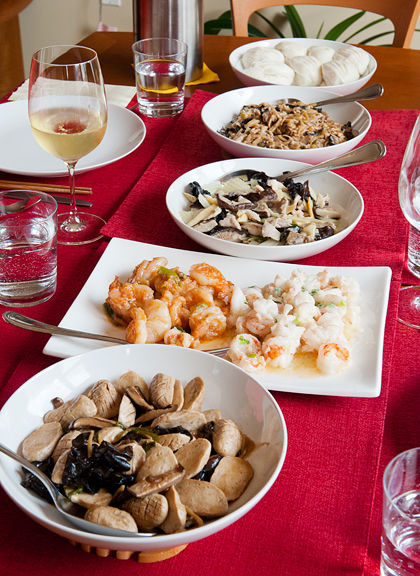 toasting to life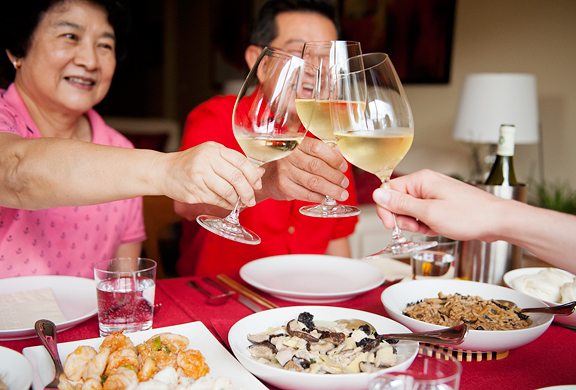 Jeremy left for an out-of-town meeting on Saturday morning. I always worry that he'll get stranded on the tarmac and starve, so I packed him a brie, prosciutto, and mixed greens sandwich on a baguette. And an apple. And potato chips. And some cookies. And a chocolate croissant. He departed for the airport late enough in the morning that it was already too warm for me to do a long trail run, but it was still early enough to grab a hike under wonderfully cloudy skies. So we drove in opposite directions from our neighborhood and I hiked into the high country. It's been dry here, which would explain the utter lack of mushrooms (of any kind) on the trails of late. I've been scoping my huckleberries as well as the mushrooms. We need rain. They need rain. The mushrooms demand it!
I hoofed it up the trail at a good clip singing "Everything is Awesome" in my head. About an hour up, I approached a bend in the trail. My eyes are always scanning the woods around me for mushrooms, for wildlife, and for people (it's the people you have to watch out for). I hadn't encountered anyone all morning until a black bear stepped out of the forest onto the trail 20 feet in front of me. It had a full, healthy, black coat and looked to be an adolescent bear, slightly taller than a Great Dane and much fatter. My face lit up as I froze in place to avoid startling it. My gut instinct was to reach for my camera, but it was in my backpack. It hadn't seen me yet. The bear was looking uphill as it strolled across the trail – doo dee doo dee doo. Then it casually turned to look around and spotted me. My presence gave that poor fellow a start and then the bear high-tailed it straight into the woods.
There was a huge smile on my face and I looked around to see if anyone else had seen the bear, but I was alone. It was my first bear sighting in our local mountains (I've seen them in town – sad…) and it was the healthiest, most handsome black bear I've ever seen. Note: black bears can be black, brown, cinnamon, even buff in color. I took a few steps forward to check if it was hanging out in the woods, but it was far away. And then I spotted my first porcini of the season. EVERYTHING IS AWESOME.

i named this one miguel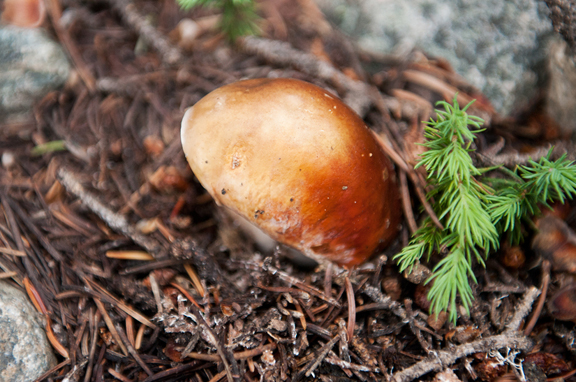 Jeremy was concerned that I would be sad and missing Kaweah in the house by myself. I do miss her, but I only tear up once or twice a day now. My folks came over for dinner Sunday evening because they think terrible things will befall me when Jeremy is out of town. I greeted them with a recipe that I had been wanting to make for years. It's
Todd and Diane's
adaptation of their awesome
sweet onion dip
and it is just as cracktastically addictive.
mayonnaise, parmesan cheese, cream cheese, black pepper, chorizo, sweet onion
brown the chorizo
dice the onion
You will want to make or buy uncased or bulk chorizo – basically not in sausage form. It only takes a few minutes to brown up. Drain off the excess fat and set the chorizo aside. Trust me, there is more than enough fat in this recipe that you won't miss that little bit. Beat the cream cheese until it is smooth and then mix in the cheese, mayonnaise, and pepper. See how easy that is?
diced onion, grated parmesan, softened cream cheese, cooked chorizo, mayonnaise, ground pepper
beat the cream cheese
add the parmesan, pepper, and mayonnaise
If you like chunky onion (more crunch), then go for a medium dice. I prefer my dip to have a finer onion texture, so I dice it small (about 1/4 inch). You can beat the onion into the dip or fold it in to avoid crushing any of the onion. I also fold the chorizo into the dip. This recipe makes enough for an 8×8-inch square baking dish or a 9-inch round baking dish (think pie dish). Or you can use random shapes and sizes to suit your purposes like I did.
stir in the sweet onion
and finally, the chorizo
ready to bake
Diane had told me I would love this version and she was right (she's always right). It's spicy and more substantial than its parent recipe. I served it with flour tortilla chips, but it is just as good with corn tortilla chips or crackers. My folks liked it a lot. In fact, they complained they liked it too much! I think that's a good sign. So keep this one in mind for your next party. Awesome.
serve with chips
creamy, gooey, savory deliciousness
hot damn, hot dip!
Hot Chorizo Sweet Onion Dip
[print recipe]
from White on Rice Couple
1 lb. chorizo, uncased
8 oz. cream cheese, softened
1 cup Parmesan cheese, grated
1 cup mayonnaise
1 tbsp black pepper, freshly ground
1 cup sweet onion, small dice
Preheat oven to 350°F. Brown the chorizo in a frying pan over high heat until completely cooked. Drain off the excess fat and set the chorizo aside. Beat the cream cheese until smooth. Beat in the grated Parmesan, mayonnaise, and black pepper. Stir the sweet onion and chorizo into the cheese mixture. Pour the contents into an 8×8-inch baking dish or 9-inch round baking dish and smooth the top. Bake for 35-45 minutes or until brown and bubbly on top. Remove from oven and serve hot with crackers, corn or flour tortilla chips, or crostini. Serves 12+ as an appetizer.
more goodness from the use real butter archives