Sunday, October 19th, 2014

Recipe: roasted broccoli and farro salad with feta
I've spent the past two weeks trying to get myself back into the groove over here. Somehow, I managed to catch the tail end of tomato season so I could process and can those precious red orbs for our long winter ahead. And there are those things we do every fall like trim mistletoe from our trees, clean out the gutters while the squirrels chatter angrily at you, spread all of that dark and earthy compost in the yard to make room in the composter for the winter. I'm attempting to get back to a regular trail running regimen as thoughts turn to ski season and limited days on clear trails by foot. Last week, I passed a woman with a black lab puppy on a leash near the elementary school. Ten weeks old, she told me as it sat on its little haunches trying to eat its leash. I smiled and continued on my way, thankful that the trails were empty, running through the woods wiping away the tears. But the good thing about long trail runs is that my mind won't linger on one topic for too long. Eventually it will turn to the client shoot I have to finish or those photos from the fall shoot that I haven't even looked at since capturing them weeks ago.

a sea of clouds at sunset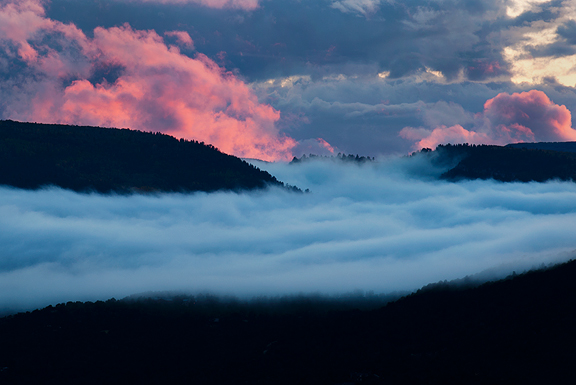 pink clouds hugging the mountain top at sunset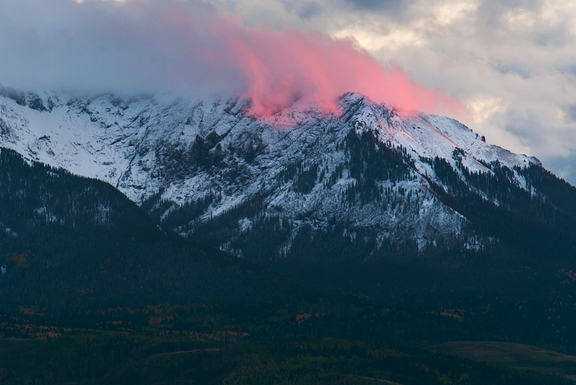 first light hitting blowing snow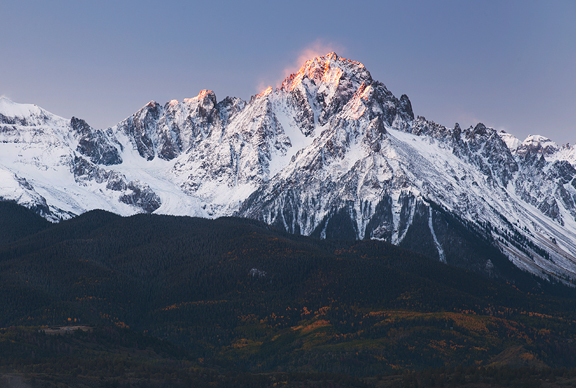 While I was on the fall shoot, I spent a good bit of time driving and hiking around the mountains by myself. My brain never shuts up and I'll be the first to admit that food is always on my mind. So I began compiling a list of recipes I wanted to try that popped into my head while hunting aspens. My kitchen in Nederland is my headquarters – my base of operations. Once home, I couldn't wait to get started. Something I had been craving was a hearty grain salad.
green onions, salt, red pepper flakes, feta, farro, parsley, broccoli, olive oil, red wine vinegar, black pepper
cut the crowns into bite-size florets
slice the stalks
**Jump for more butter**