Tuesday, January 5th, 2021

Recipe: japanese spinach salad with sesame (horenso gomaae)
Happy New Year, everyone!
I was convinced that the new year would mean nothing and that nothing would change. I still think that's true, but my mood is noticeably brighter and I think it has to do with the increase in daylight (even if it is only by a few minutes) and my resumption of daily exercise over the holidays. Or perhaps it is that clean slate feeling when you hang the new calendar on your office wall. I hope you were all able to get some rest the last few weeks. Most of December was a frenzy of deadlines, but once those were met we skied our brains out and holed up with the pups at our place in Crested Butte. We also cranked out our annual Year in Photos (such as it was) which you can find at: http://jenyu.net/newyear/.

heading into the brighter side of the winter solstice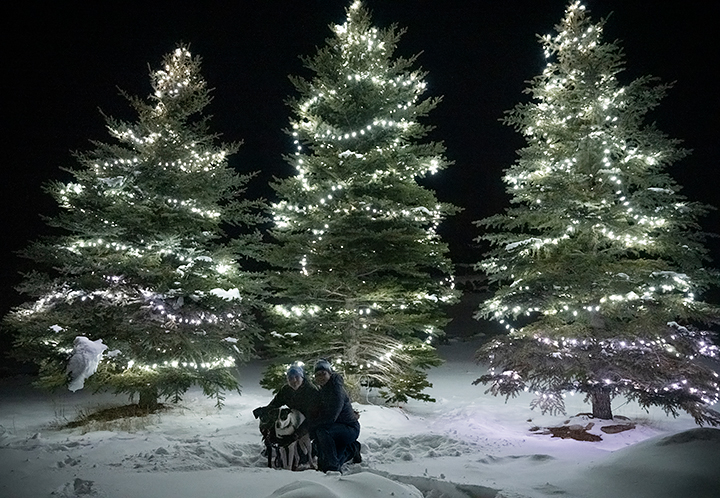 Neva's surgery to remove a tumor from her foot at the start of December went well. Our vet instructed us to keep her in a cone for two weeks while the wound healed. At first, Neva was paralyzed by this new attachment. Any time she brushed against something she cowered. But after 24 hours, she became used to the appendage and began crashing through doorways, dragging the cone along furniture and walls, and terrorizing Yuki. I think she secretly liked this not-so-secret weapon of hers! Eventually the stitches came out, she healed for another week, and then Neva got the green light to PLAY and RUN and BE A DOGGO AGAIN!
neva and the one cone to rule them all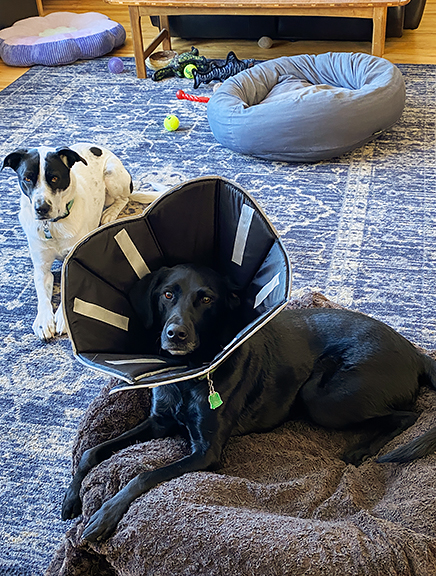 christmas scooby snacks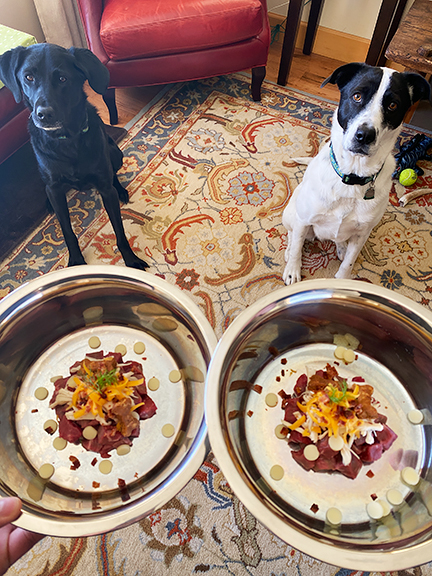 And just in case you missed the conjunction of Jupiter and Saturn on the winter solstice, we had clear skies that evening and I snapped a photo from our deck in the middle of dinner prep. On the left is a 100% crop and on the right I've zoomed in a bit and labeled the gas giants and their moons. By my naked eye, it looked like one brilliant star. A little magnification can go a long way to revealing the amazingness of the world(s) around us!
jupiter-saturn conjunction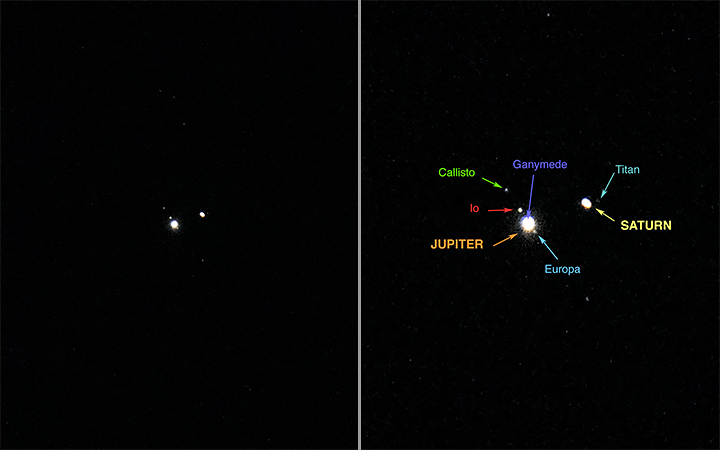 Colorado is cruising at 79% of the state's normal snow pack right now. That combined with the pandemic means we've only ventured onto the ski resorts a handful of times so far this season, opting for more physically distant endeavors like skating the Nordic trails, backcountry ski touring (conservatively, as the avalanche danger dictates), and uphill skiing the resorts before the lifts start running. All summer and fall I dream of sliding on snow and when the season arrives, I start to panic that it's going to be over in 6-7 months. But it goes both ways because yesterday I was waxing poetic to Jeremy about foraging summer alpine mushrooms.
feel the burn, earn your turns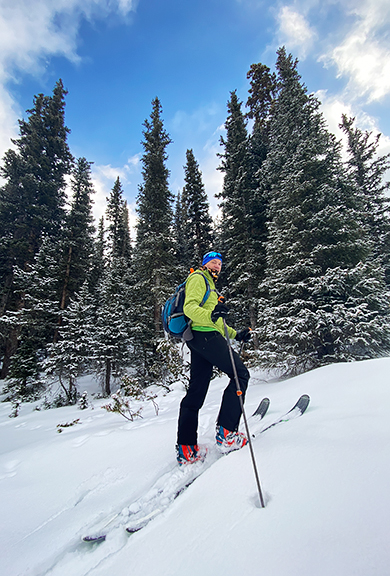 grabbing some miles before the storm rolls in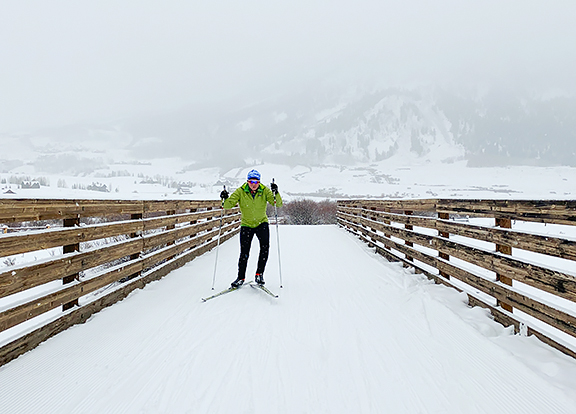 new year's morning uphill ski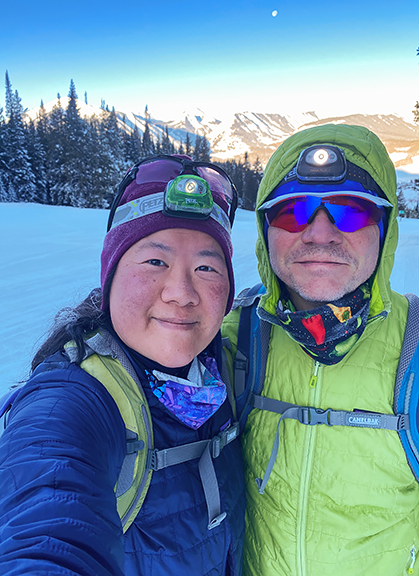 Right! The reason I posted today was not so much to wish you all a happy new year (although that's part of it), but to document a delightful new-to-me salad that I've been making at least once a week for the past couple of months. While we love vegetables and I am in a constant state of casually seeking new vegetable recipes, I decided a few months into the pandemic that I wanted to proactively move us in the direction of consuming less meat without resorting to mounds of pasta, potatoes, and cheese. Meat substitutions don't interest me and tofu is a right and proper food unto itself. Despite having a decent repertoire of vegetable and vegetarian recipes, I honestly don't think you can ever have enough. This Japanese spinach salad, with a handful of ingredients and simple preparation, has rekindled my love affair with the leafy green.
spinach, soy sauce, sesame seeds, sugar, salt, sake, mirin
What I've shot here is the original recipe for 8 ounces of raw spinach that serves 4 people. The recipe listed at the end of the post is a double batch because Jeremy and I easily polish off 8 ounces in one sitting. It keeps well enough in the refrigerator that we can enjoy the salad again the next day, so now I usually prepare a pound of spinach at a time. I buy those 1 pound cartons of organic baby spinach, but adult spinach leaves work great, too. For the sesame dressing, you can heat the toasted sesame seeds or not. I've made the recipe both ways and prefer the more pronounced sesame flavor when the seeds have been warmed.
heat the sesame seeds in a pan
grind them with a mortar and pestle
stir the sugar, soy sauce, mirin, and sake into the sesame seeds
**Jump for more butter**