Hey, everyone! I'd like you to meet our new pup, Neva (NEE-vah). We brought all twelve pounds of her home on Saturday and have been sleep-deprived ever since.

finally home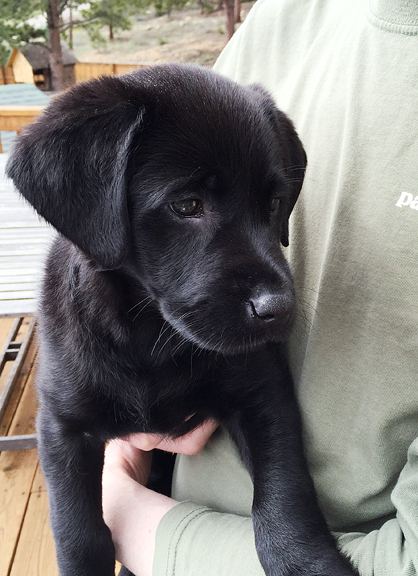 This will be a short post because I began to develop a cold/flu thing of sorts on our long drive to get the pup. Also, puppy training is a lot of work for both humans and puppies! We named Neva after Mount Neva, a mountain in our local Indian Peaks Wilderness (Kaweah was named for Mount Kaweah in the Sierra Nevada of California). Neva also means snow. In the short 48 hours we've had her home, she has learned a lot of things! She is now sitting when she wants something (her way of saying "please"), going into her crate on her own, learning to be quiet in her crate, lying down, walking on the leash (she's getting better about not biting the leash), going up and down stairs, and being ridiculously cute. I have to give major kudos to Jeremy who took over the majority of the training and cared for me when I got sick. He has been incredibly patient, gentle, and kind with Neva.
settling into her crate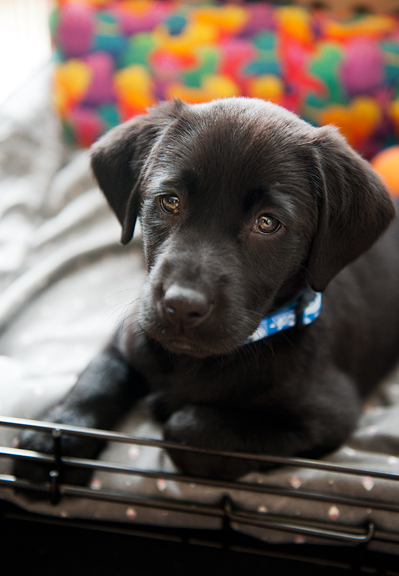 leash work with jeremy in the yard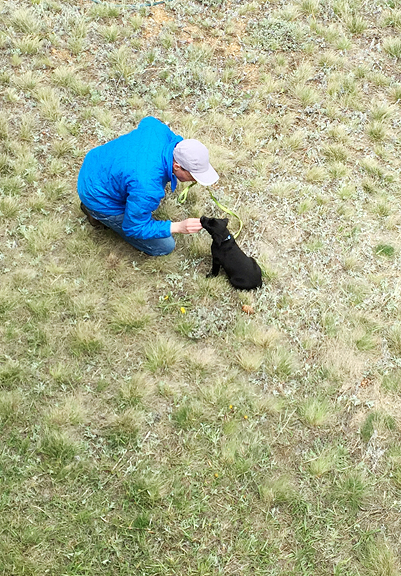 puppies need a lot of chew toys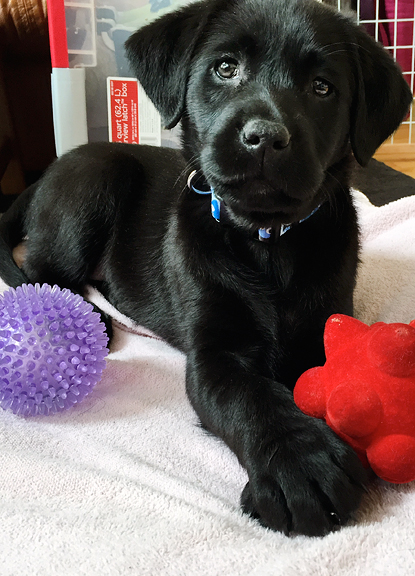 her crate is her happy place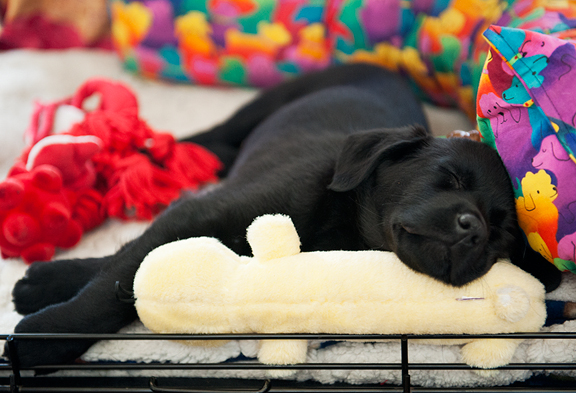 we love it when she sleeps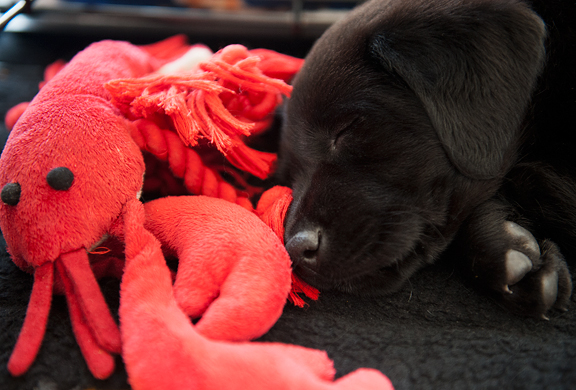 Over the weekend, Neva jump-started her social life when my aunt and uncle (visiting Colorado from out of town) came up for dinner and puppy time. The next day, Neva met my friends Erin, Erica (Erin's sister), and Banjo. She takes to people right away, but she wasn't so sure about Banjo for the first few minutes – I mean, he's a big fluffy white dog! The great thing about Banjo is that he is super sweet with Neva (and in general). He would corner like a race car when she clumsily chased him (the back half always seems to have a different agenda from the front half), or nimbly jump over her so he wouldn't step on her. But when she wanted him to chase her, he slowed way down and was careful not to scare or hurt the puppy. After Neva and Banjo got acquainted, we all went for a short (a really short) local hike to introduce the pup to the life of a Colorado mountain dog.
not so sure about this big white dog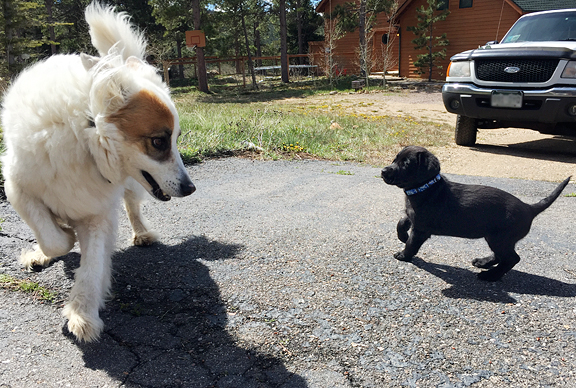 warming up to banjo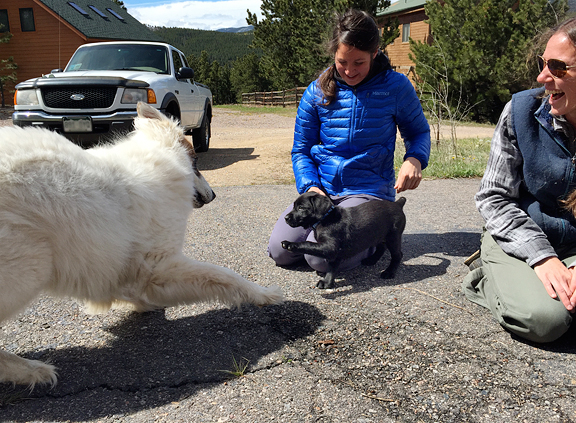 super fun puppy playtime!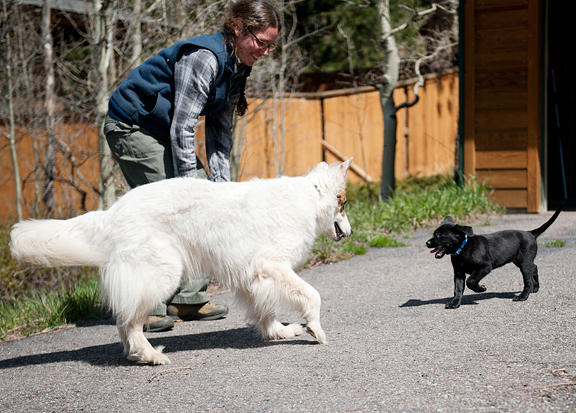 puppy's first hike
when puppies are tired, they just flop down wherever they are – like between erin's boots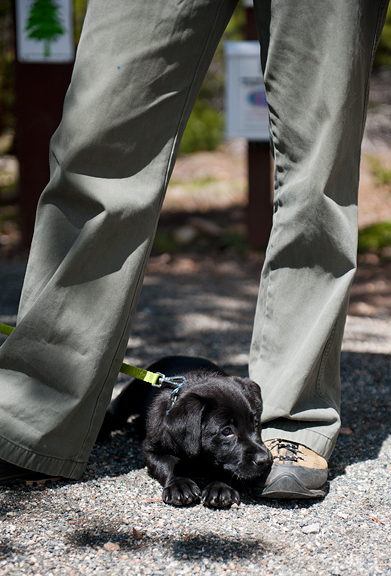 It's a big transition period for Neva and for us, but she is quite attached to both Jeremy and me. As I said above, it is hard work. Even with all of our experience with Kaweah and preparation for this pup, it can be challenging. However, Neva has made such progress already with positive reinforcement training and we are so in love with her – it is worth it. I look forward to watching her discover all of the joys of being a dog in this beautiful world we call home. Welcome to your life, puppy girl.