Sunday, August 30th, 2015

Recipe: chanterelle galette
Jeremy told me that he thinks we may have seen the last of the hottest days of the year. I hope this is true. All signs are pointing to fall in the mountains: cooler nights, tiny spots of yellow leaves emerging in the sea of green aspen stands, huckleberry leaves turning red, and the sun crossing the sky with a lower profile than before.

dendritic pattern on an aspen leaf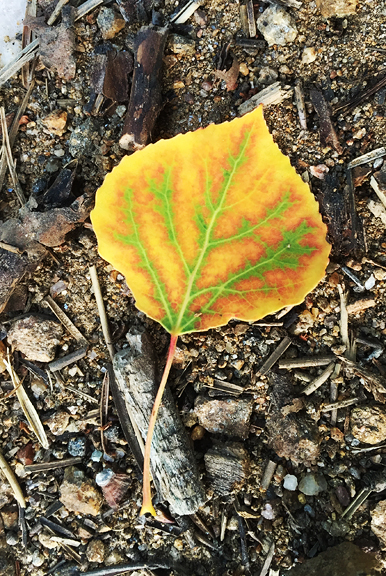 purple huckleberry in the morning sun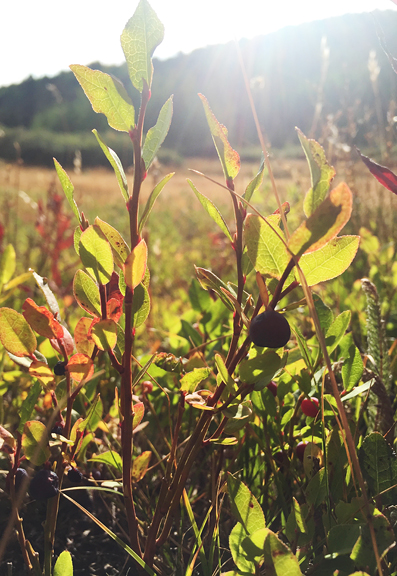 Neva currently weighs in at 30 pounds for her 5 months of age. Her growth has slowed a little and it looks like she may wind up being a smaller dog, like Kaweah. She continues to lose her baby teeth, but still acts like a baby dog from time to time. Best of all, our pup has begun to mellow out in the evenings, resting at my feet or Jeremy's feet when we work at our computers or curling up next to us on the couch. I look back at her puppy pictures and I can barely recognize her – that chunky chubby puppy has turned into a lanky teenager. We are starting to settle into a routine which makes all of us happier. We'll get there someday.
staring at two tennis balls in the distance, not fetching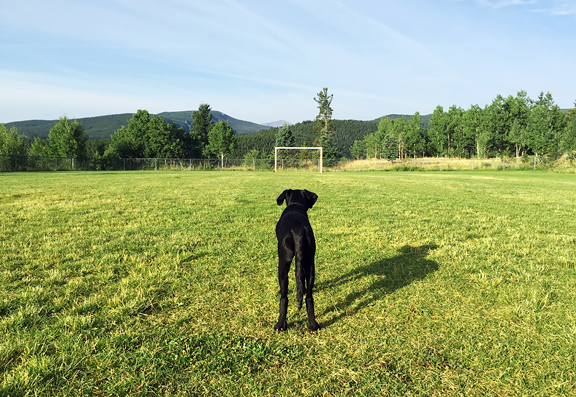 blowing bubbles in her water dish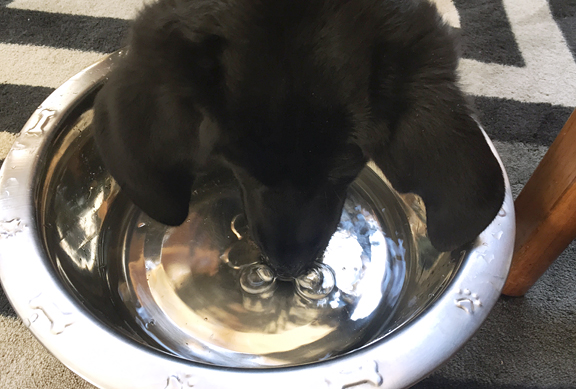 After a big hot and dry spell, we've received a few rainstorms. These days I think of the rains in terms of huckleberries. A pulse of rain, lots of sunshine, more rain, more sun. That's what the hucks like. As long as it doesn't get too cold too soon in the high country, they could keep going for a few more weeks. But rain also makes me ponder what the mushrooms will do. If there is enough rain, we could see another flush of porcini or chanterelles. It could happen! Meanwhile, I have spent the past couple of weeks putting my chanterelle haul into delectable recipes to share with you good people. Today we're going to go with a galette, because it's not a terribly finicky pastry and it tastes amazing. Don't fret if you can't find chanterelles, use some other mushroom that you do have access to. Crimini works, is easy to find in most markets, and won't break the bank.
onion, gruyère, egg, water, sugar, flour, salt, butter, more butter, milk, pepper, olive oil, chanterelles, thyme
pulse the butter into the dry ingredients
add ice water
form the dough into a disk
**Jump for more butter**