Monday, February 5th, 2018

Recipe: taiwanese fluffy pancakes (zhua bing)
Chinese New Year is Friday, February 16th this year and it's going to kick off the Year of the Dog. Neva is particularly excited about this. Actually, she could care less, but I'll take any excuse to celebrate our lovable canine companions. And who am I fooling? Every year is the year of the dog at our house, right?

fetching on sunny days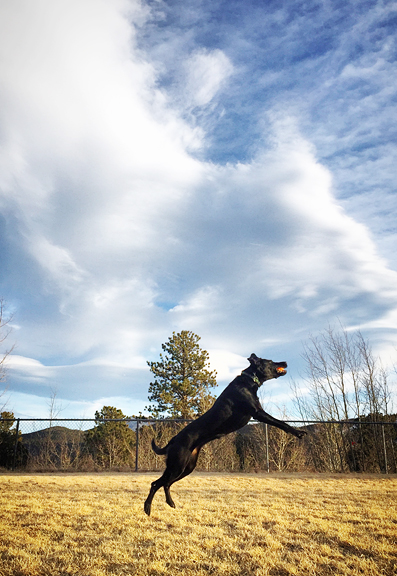 playing on snowy days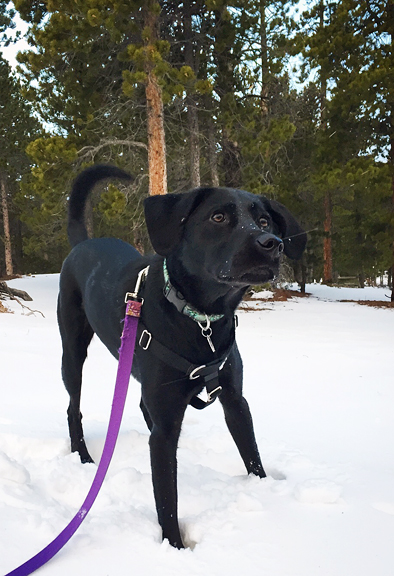 I had grand plans of pulling off a Chinese New Year's Eve feast and inviting friends over to celebrate, but something in my head is telling me to lay low and keep things mellow this year. Or maybe I'm simply adjusting to my life being dictated by the schedules of several fermenting foods of late. Whatever it is, I'm trying to keep the stress levels to a minimum and sanity at a maximum.
Okay, maybe sanity at a little less than maximum. See, I always feel compelled to try at least one new Chinese recipe for the Lunar New Year. If you are a fan of Chinese scallion pancakes, these Taiwanese fluffy pancakes or zhua bing are similar, but more fun.

flour, boiling water, cold water, star anise, sichuan peppercorns, sesame seeds, more flour, salt, vegetable oil, chinese five spice, scallions
I didn't grow up eating this style of pancake, but my parents would sometimes order it as a side dish at Chinese restaurants in the Bay Area when we visited my Grandma in California. Most of the time they arrived plain – made from flour, water, salt, and oil – with concentric layers of hot delicate, crisp-edged dough. I could be mistaken (likely with my poor understanding of Mandarin Chinese), but I always thought
zhua bing
meant "grab pancake" as in, pull it apart with your hands. This version is flavored with spices, scallions, and sesame seeds.
mix the salt and flour together
mix the boiling water in the center well
stir in the cold water
the dough will be rough and shaggy
knead until smooth and cover with damp cloth for 30 minutes
**Jump for more butter**