Monday, June 25th, 2018

Recipe: chicken satay with peanut sauce
It's now officially summer! To be honest, it has been feeling like summer around here since May with all the heat and pollen and wildfires. But this past week was spent in true summer fashion: hiking, paddling, trail running, and lots of time spent in the high country. We like to get those early morning starts to take advantage of the cool air, the solitude, and the chance to spot wildlife like moose, grouse, deer, marmots, and other mountain residents of the non-human persuasion. Oh, and the wildflowers are starting to look pretty amazing.

happy neva on a hike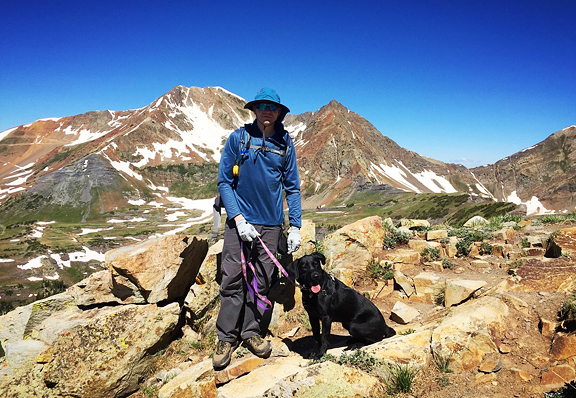 mountain stream cascade flanked by wildflowers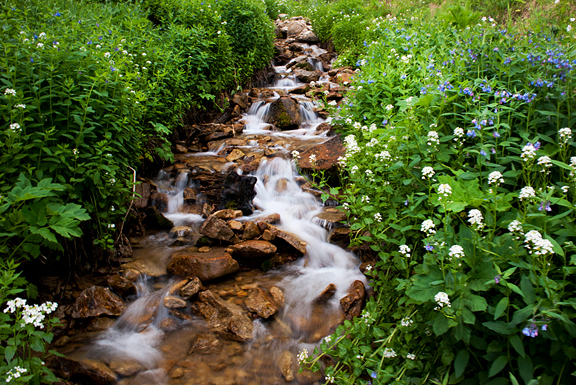 jeremy and neva at the end of a 12-mile hike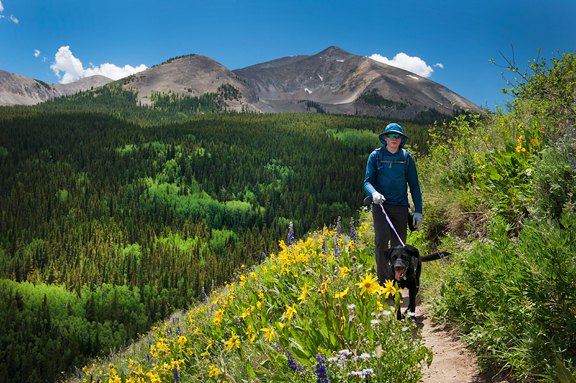 blue columbines on my trail run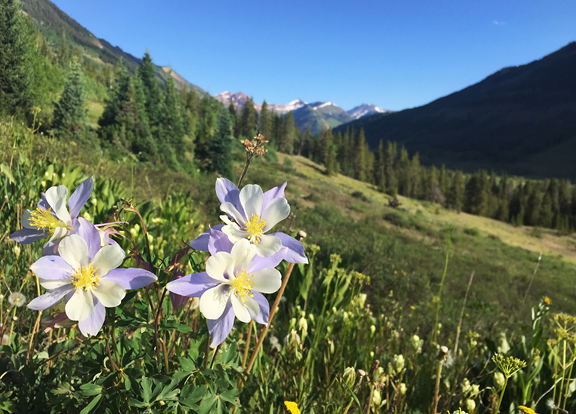 …and more columbines on my trail run!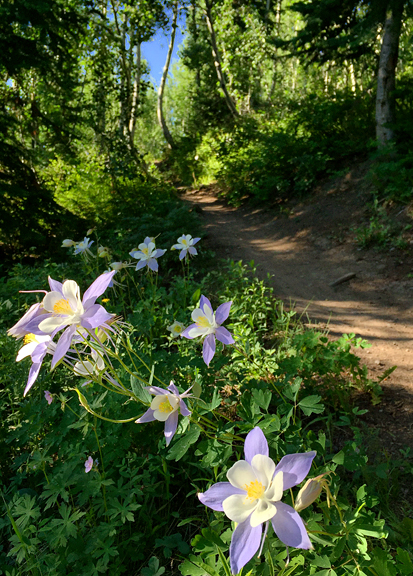 After last week's recipe for grilling sourdough pizzas, I'm still all about the grill. When people mention grilling season, I'm always baffled because we grill all year long – even when we have to shovel a path in 3 feet of snow to get to the grill. But I suppose summer is true grilling season when you don't want to cook inside the house and you can stand in shorts, flip flops, and hold a cold beverage while tending dinner over a tamed fire – that thing which distinguishes us from all the other animals. No matter how or when you grill, I think this chicken satay with peanut sauce should get some rotation in your dinner and/or party schedules. It's long on ingredients, but short on preparation. Start with the chicken. [Note: I made a half batch in the photos, but the recipe is for a full batch which serves 8.]
lemon grass, shallot, salt, turmeric, brown sugar, cumin, coriander, garlic, chicken, canola oil, fish sauce
coarsely chopped lemon grass, shallots, garlic
place everything but the chicken in a food processor
purée into a smooth(ish) paste
**Jump for more butter**