Monday, August 6th, 2018

Recipe: grilled marinated chicken salad
Today we cross over the hump where we are closer to autumn than we are to spring. As good as summer is, I very much look forward to shorter days and cooler weather as the season winds down (relax, we have another 45 days of summer to go). Good things come with the second half of summer, like (more) mushrooms and huckleberries and watching our sweet little Yuki grow up. I know what life was like before we got her, but I can't imagine life without her now. When she first came home, we noticed faint little spots all over her coat and wondered if they would fade or come in. Well, they're coming in! She looks like an adorable walking pint of chocolate chip ice cream.
We recently taught Yuki how to catch. When we first started, the treat would bounce off her nose and she would blink in confusion. We realized that Neva could show her what we meant and from there it went rather quickly as the puppy honed her coordination. It's times like these that I'm so glad we put the effort and energy into training Neva. She makes a great big sister because she's never jealous, she always lets the puppy have first dibs, she likes to play, and she executes her tricks on command. We have begun to decipher Yuki's subtle body language when she wants to go out to potty, when she's hungry, or when she wants to play. I say subtle because her facial expression rarely changes. Erin calls it Resting Yuki Face and it is the same when she's tired, when she's bored, when she's excited, and when she's about to jump up and lick your face. It's ridiculous, really. She brings us all so much joy.

weekend morning snuggles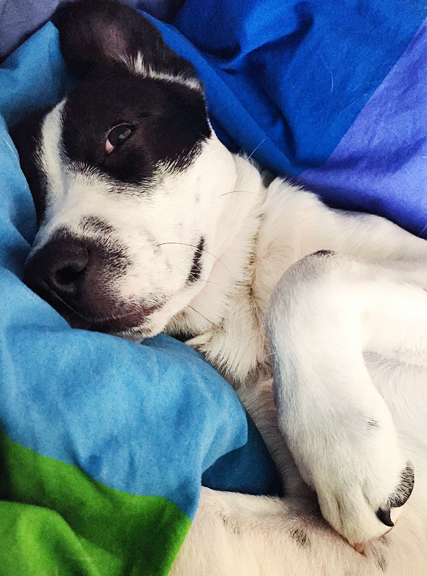 neva, yuki, and jeremy on kaweah's rock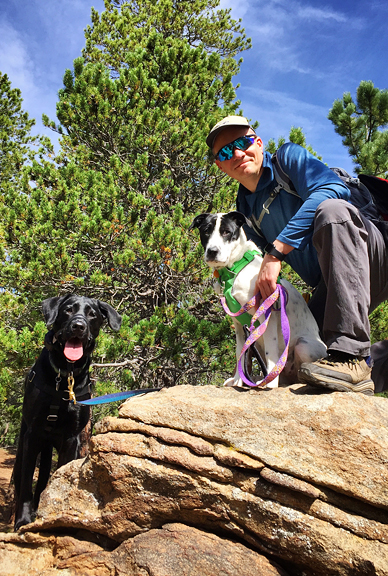 I've spent nearly every morning of the past week picking huckleberries among the early morning local wildlife. Last year was a good year for hucks, but this year is better. I've already foraged as much as I did in all of 2017 and the big huck patches are still coming online. Anything else this season will be icing on the cake… or pie. It takes a lot of huckleberries – and hence, time – to make a pie.
loaded and snurple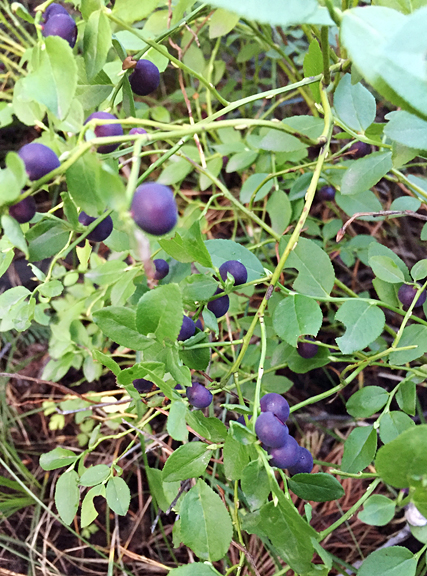 about a half gallon of precious huckleberries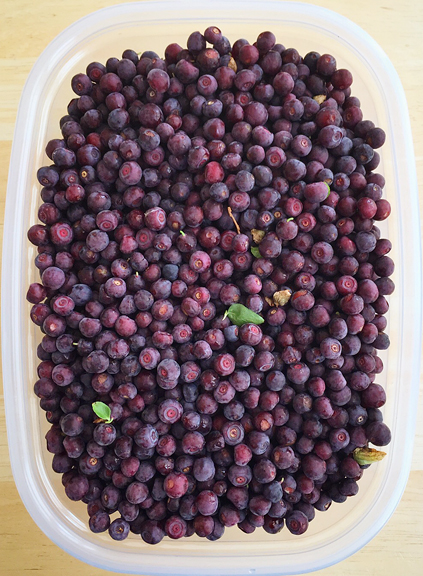 With everything that's been going on this summer, I am keeping our menu simple and easy. One of the best meals we've added last month is a grilled chicken salad. I marinate the chicken, grill it, then keep it in the refrigerator to use as needed over the next 3-4 days. The original recipe included an assortment of dried herbs, but I omitted them because they tasted a little too medicinal for my liking.
dijon mustard, balsamic vinegar, olive oil, worcestershire sauce, salt, brown sugar, black pepper, garlic, lemon, parsley, chicken
prep the ingredients
combine the marinade ingredients in a ziploc bag
add the chicken and marinate for 8-24 hours in the refrigerator
grill until the fat end of each breast registers 160°f
**Jump for more butter**