Wednesday, December 2nd, 2020

Recipe: porcini tagliatelle
*******
Hello my dearest readers! As many of you know, our lovable goofy Yuki came to us through the good people of Rezdawg Rescue. They are currently holding their Rezdawg Rescue Pawliday Auction through 8 pm MT, December 6, 2020 to raise funds so they may continue to rescue unwanted dogs and cats from the Four Corners region, educate the community, and run spay and neuter clinics. I have donated three fine art photographic prints to the auction. Two have already sold, but there is one still accepting bids: https://www.32auctions.com/organizations/48054/auctions/90182/auction_items/2590041. I encourage you to browse the auction's selection of artwork, jewelry, services, and other great offerings to help support this wonderful nonprofit organization that saved our sweet Yuki. Thank you! -jen

*******
In the past three months, the leaves turned green to gold and stayed for a longer than usual season of beautiful fall colors. But a pall of smoke hung over our local mountains as wildlands burned around the state. October was our month of burning despite a summer of fires. Severe drought, warm temperatures, lack of precipitation, and windy conditions drove multiple wildfires to record-breaking sizes in a period of 24 hours. The East Troublesome Fire even jumped the Continental Divide in Rocky Mountain National Park. Two fires sprang up in our local foothills. Evacuation zones came within a few miles of our home in Nederland. We had our essentials, including our ballots, packed and ready to go for a week while others were forced to evacuate their homes. I wept over photos and web cam footage of wildlife fleeing the flames, homes left in ruins, and the most dedicated fire crews working through a pandemic under apocalyptic red skies.
We are not unaccustomed to wildfire threat, but this was surreal.

aspens reflected on the lake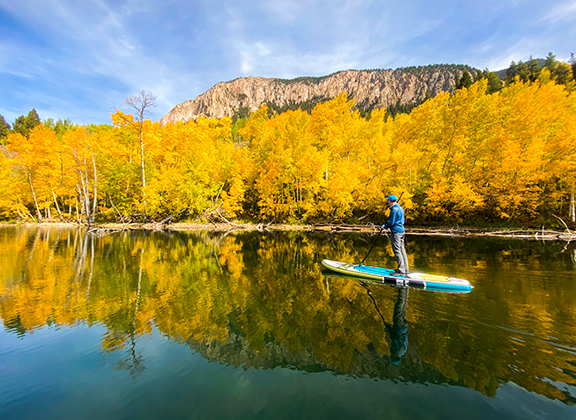 a window of blue sky between periods of hazy smoke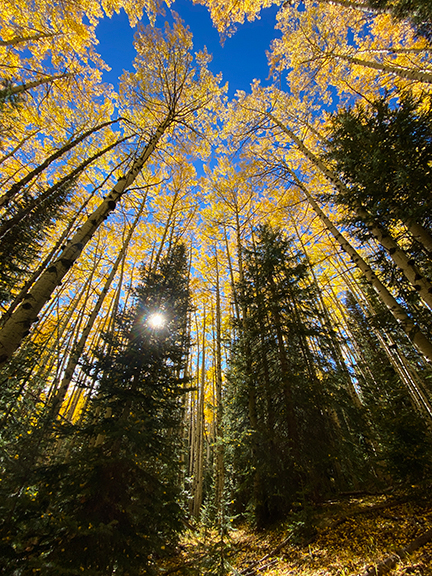 a setting sun paints the underbelly of smoke plumes from the east troublesome fire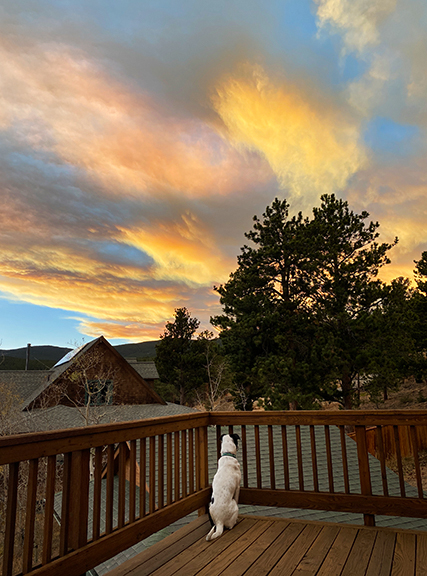 We waited impatiently for snow, and not just because we wanted to ski. The two largest wildfires in Colorado recorded history (East Troublesome and Cameron Peak) were separated by a mere 10 miles and on the brink of merging. Relief arrived in late October and we were able to unpack our evacuation bags. [NOTE: We always have an evacuation box ready.]
Meanwhile, Neva had developed an odd growth on the side of her back foot and we asked our vet to check it out. It was melanoma, but not invasive and most likely benign. Because Neva is so active, we agreed it was best to have it removed. As I type, Neva is sleeping off the anesthesia at the vet and we are scheduled to pick her up in an hour. Her procedure went well and she had her teeth cleaned and nails trimmed to boot!

everyone rejoiced in the arrival of snow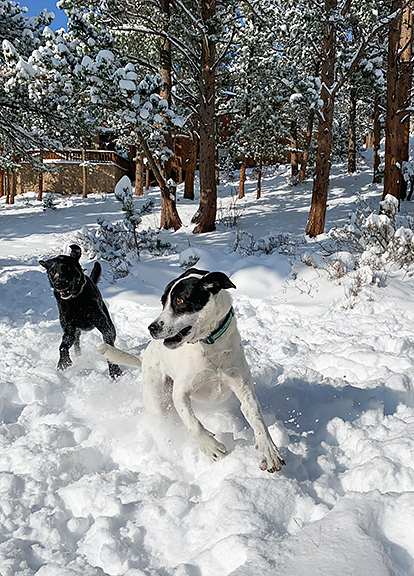 a mellow backcountry ski over thanksgiving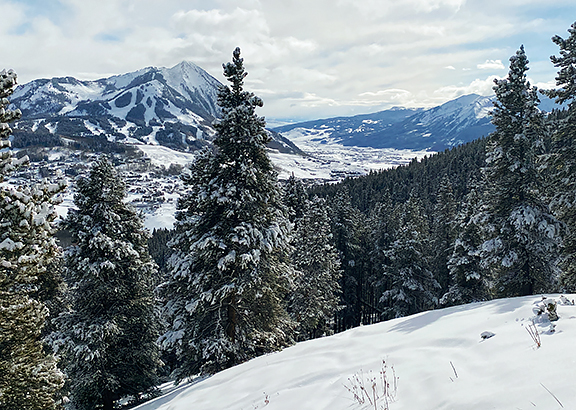 thanksgiving plates for the pups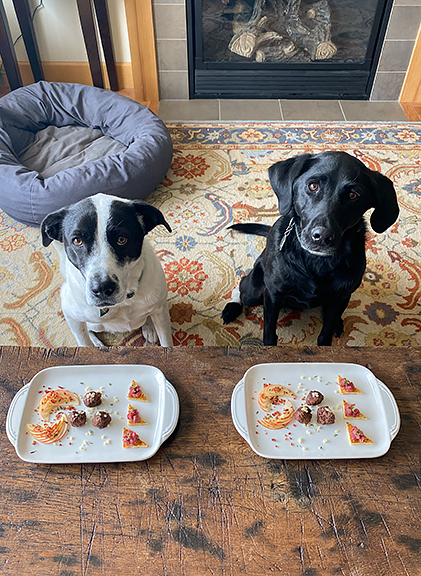 I had grand plans to share a recipe celebrating summer's last hurrah and maybe a couple of autumny dishes. But now we're barreling toward winter and it feels like this year is flushing down a whirlpool headed for the sewer, where 2020 belongs. And for those who were concerned over the prolonged silence on the blog, you can always check my Instagram (
@jenyuphoto
) to see if I am indeed alive.
At the start of the pandemic, a friend inspired me to make porcini pasta. I don't mean pasta served with porcini mushrooms, but ground up dried porcini or porcini powder mixed into the pasta dough. I may not have foraged many porcini this summer (I think we may have found five in total – a meager showing for what has been a craptastic year), but I do have a solid supply of dried porcini from previous seasons. Even if you don't have your own private stash of dried porcini, they can be found in grocery stores and gourmet food shops.

olive oil, salt, eggs, dried porcini, flour
a coffee grinder or spice grinder works well to powder dried porcini
blend the flour, porcini powder, and salt together
**Jump for more butter**