Friday, May 26th, 2017

Recipe: this battle station is fully operational (coffee whiskey amaro cocktail)
Memorial Day weekend is here and that means the whole country is kicking off official SUMMER. Even though I am already starting to miss those powder days of winter, I've come to the realization that I don't actually dislike summer at all. I just can't stand summer in places where it's hot and humid… but mostly hot. Mountain summers are magical and we're starting to see it slowly unfold about now.

neva gets lots of walks to wear down her nails (and work on leash training)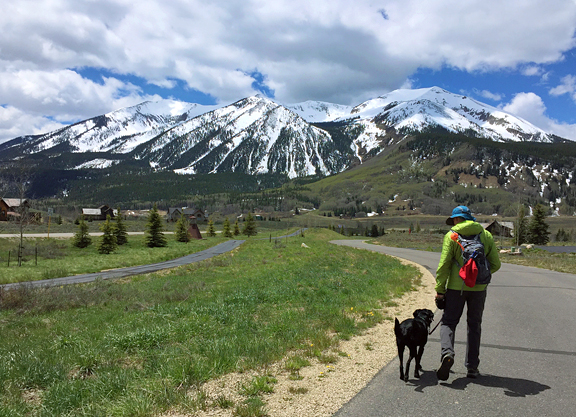 i met an 8-week old golden retriever puppy on my trail run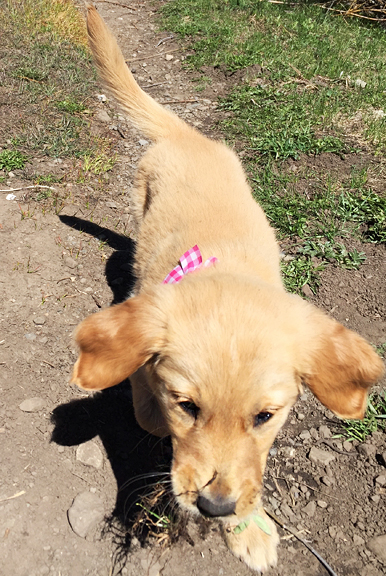 colorful sunsets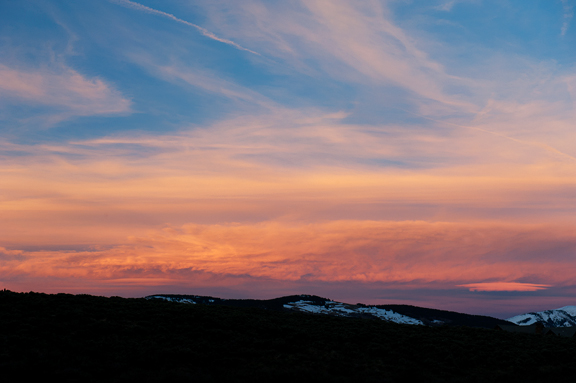 Before I sign off for the weekend, I wanted to share a cocktail for which Jeremy recently fell head over heels. It all started when I was at Costco last year and spied a special on a six-pack of cold brew coffee. Jeremy never drinks ice coffee – he likes his coffee hot. Now, despite not drinking coffee at all, I've learned quite a bit about it because Jeremy and some of my friends are total coffee snobs. I'd heard about cold brew coffee and thought I'd get some for Jeremy. Why buy one to try when you can buy six to potentially hate? Oh Costco…
Turned out, Jeremy loved the cold brew coffee despite his misgivings. I started to see articles that served it in sparkling beverages, so we mixed a couple. Jeremy determined that was a waste of good cold brew. But then he began playing around with cocktails. The first one was awful, but the second was quite good.

rye whiskey, amaro, cold brew coffee, bitters, simple syrup, lemon
The Lucky Jack cold brew coffee has instructions on the bottle to pour hard. What the heck does "pour hard" mean? Apparently, it means to invert the bottle completely and let gravity and air displacement work to agitate the coffee and form a nice crema on top. It also makes the cold brew ever so slightly effervescent.
pour hard to activate bubbles
inverting the contents into a measuring cup
crema
**Jump for more butter**