Recipe: peanut butter honey drop cookies (for dogs)
I have been reunited with tofu, because I love it and because it's been a while. Cold silken tofu cubes with chopped green onions, chopped preserved mustard root, sesame oil, soy sauce, and some shredded dried pork.

memories of home, feels like someone should be screaming at me to study more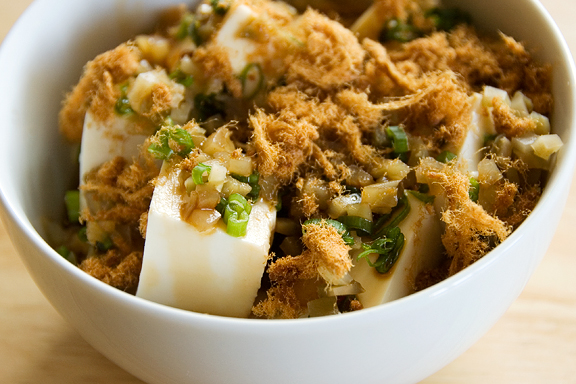 tiny bite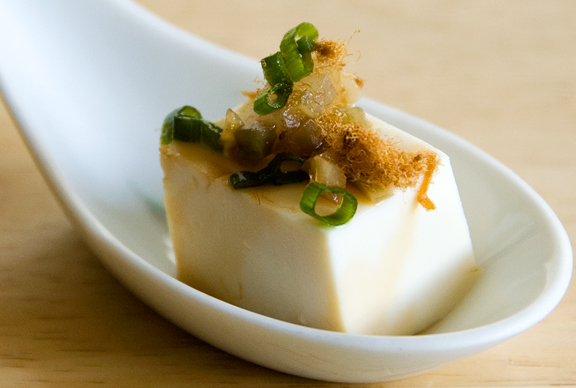 Today is my baby puppy's eighth birthday! We began the morning with me working on the diss and Kaweah working on her beauty sleep. But come lunch time, I decided to make her something special since Jeremy is getting home late tonight. I found a recipe for some doggie treats (selected for the sole reason that it was the only one I had all ingredients for in the house). I literally whipped up the dough in 5 minutes. Now, I cook All The Time, and Kaweah usually sleeps nearby or hangs around in case I drop something edible. But this time, she was sitting right next to me, licking her chops and looking at me expectantly. How did she know?
They baked up beautifully. I wanted drop cookies, not rolled cookies this time. They taste like bland cookies to me (honey, peanut butter, oats, etc.) which is just right for the birthday girl.

wholesome and delish
I also read while searching for a dog treat recipe that onions, chocolate, and macadamia nuts are potentially poisonous for dogs. So dog owners – that's tossed up FYI.
I did press three of the cookies in anticipation of the Special Plate I made for Kaweah. I layered thinly sliced granny smith apple with drizzled peanut butter, carrot confetti, three flattened dog cookies, another slice of apple, a dollop of peanut butter topped with a roasted peanut, all dusted with cornflake crumbs. Now that's a happy girl.

how many lucky pups get plated desserts (how many pups care?)?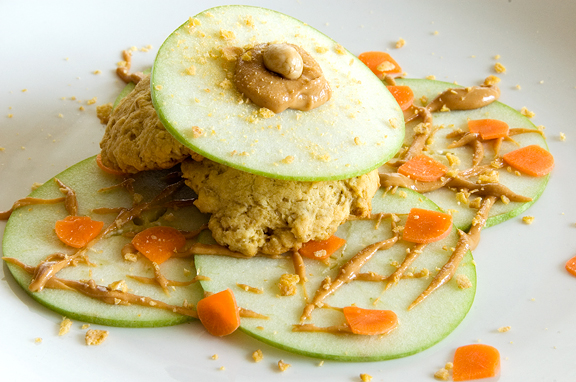 kaweah is a well-mannered young woman – except for the standing in her chair part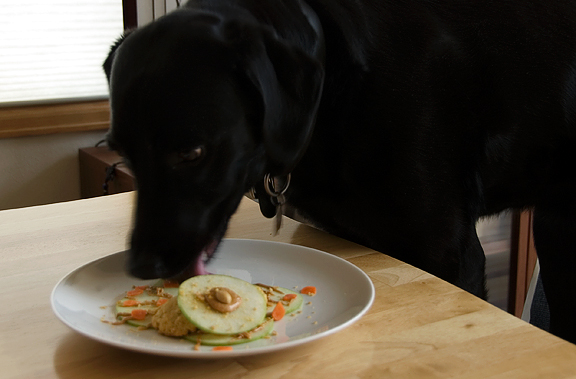 Buddy's Peanut Butter Honey Drop Cookies (for dogs)
[print recipe]
3/4 cup flour
1 egg
1 tbsp honey
1 tsp peanut butter
1/4 cup vegetable shortening
1 tsp baking soda (reduced to 3/4 for my elevation)
1/4 cup rolled oats
1/2 tsp vanilla
Oven: 350°F (375°F at my elevation). Heat the honey and peanut butter in microwave for about 20 seconds until soft. Combine all ingredients. Drop by small half teaspoonfuls onto baking sheet and bake for 8-10 minutes. Should make 40 treats.