I'm stuffed on food and stuffed on love…
Ten years ago today, Jeremy and I were married before a dozen people and a dog. Even though neither of us cared if we ever married, as we were perfectly happy living in *sin*, we can definitely say we are happy that we are together. Ten is a nice number. It is a lucky number in Chinese culture. Given that so many marriages don't make it to ten years, and also given that so many marriages older than ten years (and plenty under ten) are wrought with unhappiness and dysfunctionality, I am allowing myself to feel good about this mark in time. As much as we are opposites, we are also very similar.
As I grew up, I figured adulthood would be pretty miserable and expected much of the same. If anything, it has been a realization of a completely different way to live – in harmony with someone so special and important to me. Jeremy is always there. He never lets me down. In the Book of Jen, Jeremy ranks #1.
I asked Jeremy if he wanted to go out for dinner on our anniversary, and if so, where?
I didn't think we'd return to the Flagstaff House until Jeremy made tenure, but ten years is just as good. We decided on the 9 course degustation (chef's tasting menu)! I even consulted with Kell over the past couple of days about foie gras, which was listed on their sample menu. I can't eat foie gras. So I intended to request a substitute or omission. Luckily, this evening's degustation did not have foie gras (the menu changes daily). Here is what we had minus a few complimentary in betweens (no picture of the arugula salad since it was covered with a paper thin sheet of prosciutto parma – mmmmmmm).

the rabbit butler presents complimentary appetizers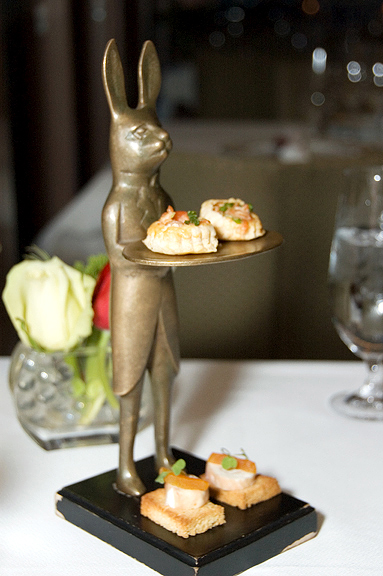 jeremy begins with a chocolate martini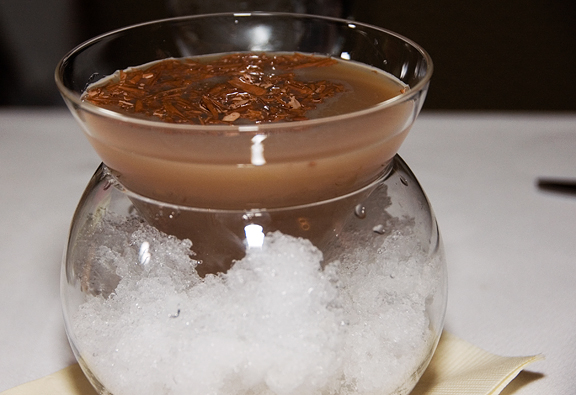 oyster with gin, lime, and caviar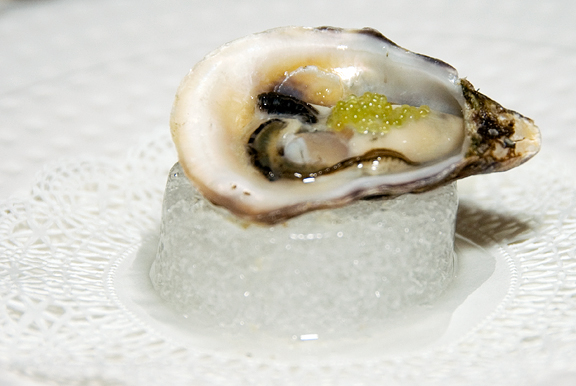 australian barramundi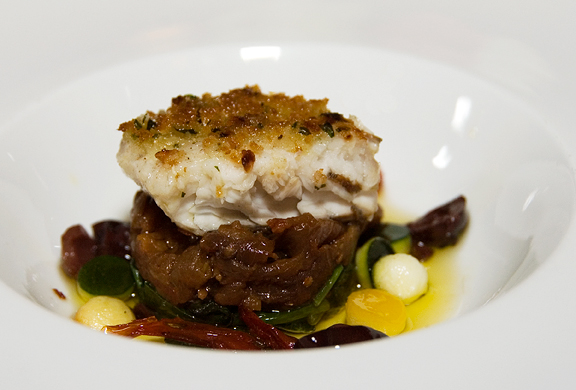 scallops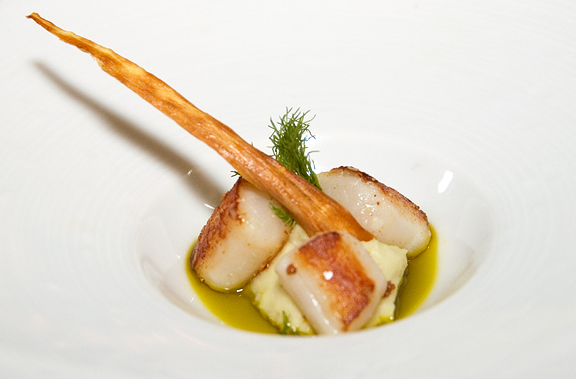 quail in pancetta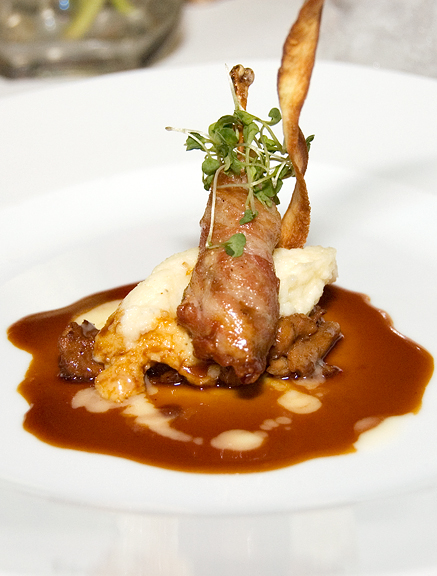 venison tenderloin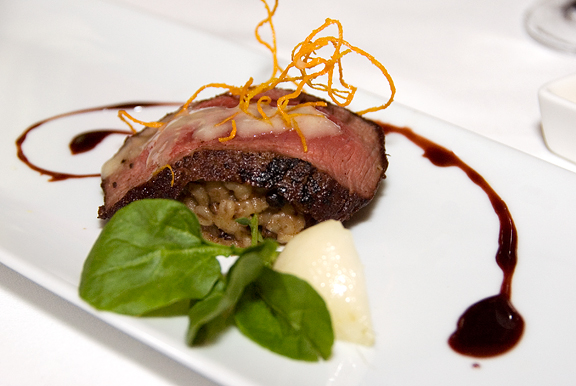 kobe gold rib cap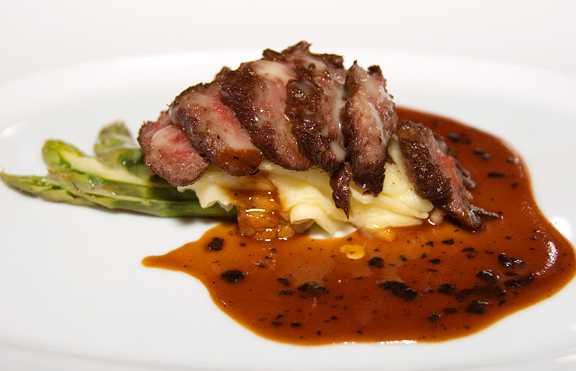 golden egg: chocolate sorbet covered in 24k gold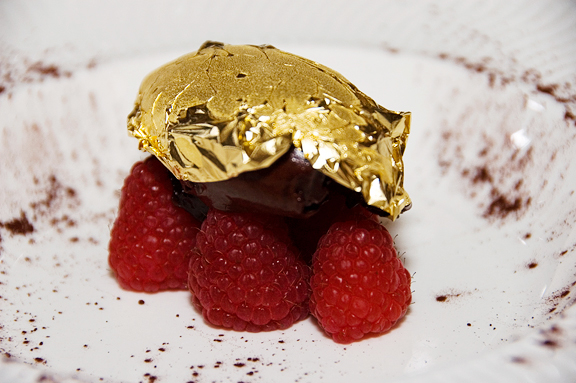 mint julep: sticky toffee bread pudding with mint ice cream