Tuesday, July 1st, 2008
Plenty of good things to bandy about on the blog today. For one: sushi, which is always a plus for me. More on that in a moment.
I spied some incredible looking mammata as I left the cancer center this afternoon. I had my camera with me (it goes just about everywhere I go) and was able to take a few shots from the parking lot before it dissipated. We get a lot of these in the summertime down on the flats – all of that atmospheric instability makes for gorgeous cloud formations. It made me recall something Tom told me recently, "the best camera is the one you have with you." So true (what I would have given to have had my camera in my lap instead of in the backseat of the car when a bobcat crossed our path a few weeks ago driving home).

ominous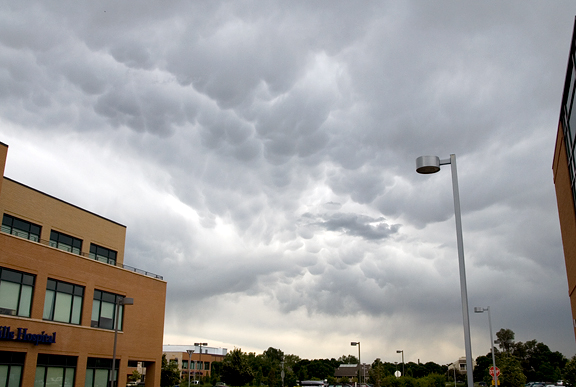 **Jump for more butter**