Recipe: white chili
wanted
Okay, the news that some of you have been waiting for…
Jeremy was recently offered the position of site director for the largest moving radio dish in the world. Not bad for a 35-year old junior faculty in astrophysics. Good on ya, m' dear! The nature of radio telescopes is that they need to be in radio quiet zones to peer deep into the bowels of the universe. This means that all of the major radio telescope facilities are located in – The Boonies. In this case, we are talking about West Virginia. CU Boulder came back with a retention offer. That means the university said, "We like you, a lot. Please stay. We will offer X, Y, and Z." Decisions decisions…

colorado sure is beautiful…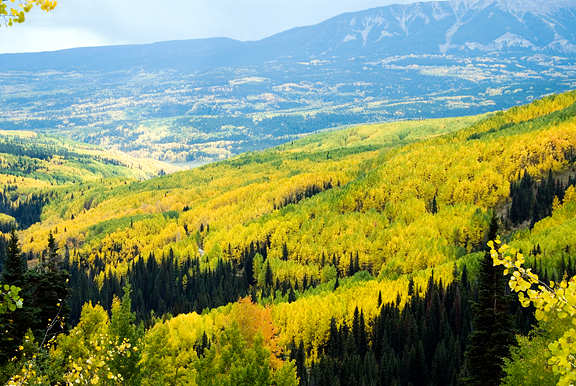 Jeremy sent his response off yesterday. We shall remain in Colorado, so don't be getting your panties all in a wad or anything. I am incredibly proud of Jeremy, who is not only one hell of an astrophysicist and scientist, but he is also my Super Hottie Boy. Now I can tune my tele skis!
query
I am West Coast bound again and I need a huge favor from folks in the Bay Area. Can you recommend some really good authentic Chinese restaurants in the south bay (San Jose, Milpitas, Cupertino, etc.)? Dim sum, dinner, all of it is fine – not so much upscale as just really damn good. Americanized Chinese food ain't gonna cut it because I will be with Grandma (and because that stuff is nasty anyway). Thanks so much in advance!
NaBloWriMo
It's National Blog Writing Month (October, for those of you who don't flip your calendar until the 15th of each month… me included). The big thing on the blogs is to write a post per day and get a thing of lip balm. I have so many random lip balms and chapsticks and blistex's all over the house, in jacket pockets, the cars, my ski bin, our backpacks, that I don't really need another – but I *am* going to attempt to blog daily because 1) it's fun and 2) I like this better than being showered with those damn pink ribbons reminding us of Breast Cancer Awareness month… I'm *aware*, believe you me.
I won't be posting a recipe a day. I think that would make me go quickly insane(r), but I will try my best to have some oddball observations, photos, or other goodies up daily.
the food
I noticed that I had a slew of sweet recipes in the last several posts. September was really screwy for me, my stomach, and my cooking (or lack thereof). Now that the weather has cooled down, it is safe to ship chocolate and other confections around the country to friends and family. I've had baking on the brain. That probably isn't a problem for most readers since people seem to go for the sweets more than savories, but I like savories. I like lunch and dinner – even for brekkie.

great northern beans, chicken, onions, celery, green chiles, garlic, spices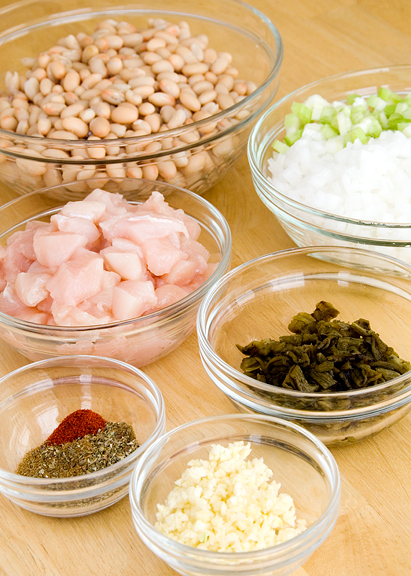 Yesterday smelled like fall in my kitchen. I made a lovely
beef stew
and a pot of white chili – things I wouldn't touch in the summer months. Since I will be chillin' with Grandma in California, Jeremy and Kaweah will spend some QT together at home. Kaweah's meals are pretty straightforward. And while Jeremy assures me that he can cook his own meals, I know that he will function more effectively if there is good food available.
sauté onions, garlic, celery, and chiles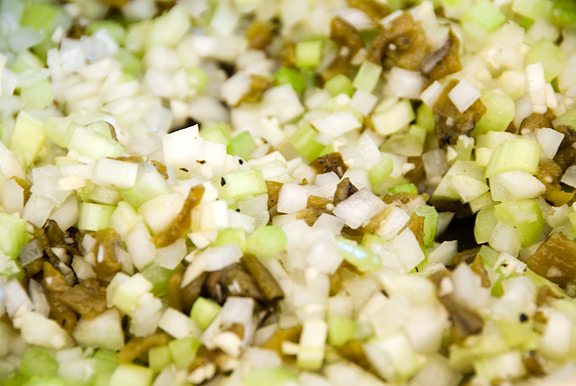 We were first introduced to white chili at a restaurant in South Pasadena where the volleyball team would always go after a match. Jeremy liked it so much that I found a random recipe online 15 years ago and made the dish to warm his tummy in the cold Ithaca winters. It isn't my favorite recipe, which is probably why we haven't had it in years. Since I was cooking food for Jeremy while I would be out of town, it was time to drag out this old favorite.
add beans and chicken broth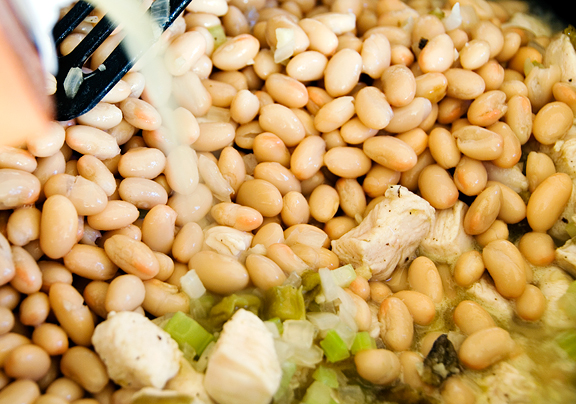 It is an easy recipe. If you can get your hands on roasted hatch green chiles, do so. The flavor is greatly improved there. If not, canned will do. I think it might have been 5 years since I last made this dish. In that time, I have decided that some of the original recipe steps are stupid, so I made some adjustments on the fly this time to improve the consistency and flavor. Obviously, fresh ingredients are much better.
spices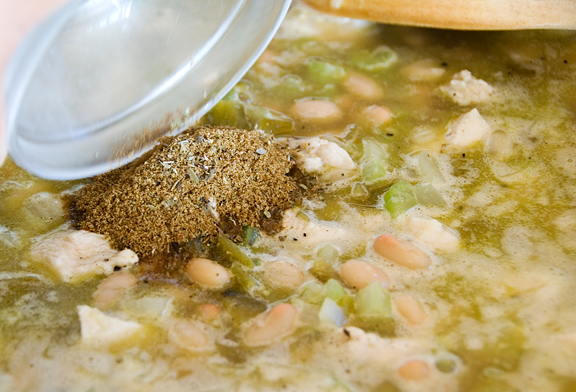 The look of delight on Jeremy's face was worth making a recipe that I am indifferent to. He has no clue what we're eating from day to day – especially lately while he's been in triage mode at work. He got to eat the bowl that I shot, but the rest is reserved for later this week while I'll be noshing on Really Good Chinese Food.
great with blue corn tortilla chips and some jack cheese
White Chili
[print recipe]
1 lb. chicken breast, cubed
1 tbsp olive oil
1 large white onion, diced
4 cloves garlic, minced
3 stalks celery, diced
4 roasted hatch green chiles, skinned, deseeded and diced
(or 1 small can of green chiles with liquid)
3 cans Great Northern beans, drained
28 oz. chicken broth
salt and pepper to taste
2 tsps cumin
2 tsps oregano
1/4 tsp cayenne pepper
Heat the olive oil in a deep sauté pan. Sauté the onion, garlic, celery, and green chiles together. When onions and celery are soft, add the chicken and sauté for a few minutes. Pour in the beans and the broth. Bring the contents to boil and season to taste with salt and pepper and add the rest of the seasonings. Reduce to simmer and cook for 30 minutes until the liquid thickens to desired consistency. Serve with jack cheese and tortilla chips.