Recipe: green chile mayonnaise
I hope everyone had a nice weekend observing or not observing various holidays. April can't make up her mind (she is quite the fickle pickle when it comes to weather) and so we have had sun, rain, lightning, snow, and grauple over the weekend, but NO WINDS(!!) and so I am pleased as punch. Sunday morning we took Kaweah for a much needed hike and noted the snow conditions. I really don't foresee anymore piste skiing unless we get a nice dump of powder. Our local hill closed this weekend and several of the big mountains close next weekend (good-bye Breckenridge, good-bye Vail, good-bye Mary Jane – see you next year), however there is always A-basin whose season runs phenomenally late into June – sometimes July. Get your rock skis out, kids. I wouldn't want to take the East Wall on my powder skis in May. Well, my would-be rock skis were in really good shape and now belong to Diane.

dude, where's my snow?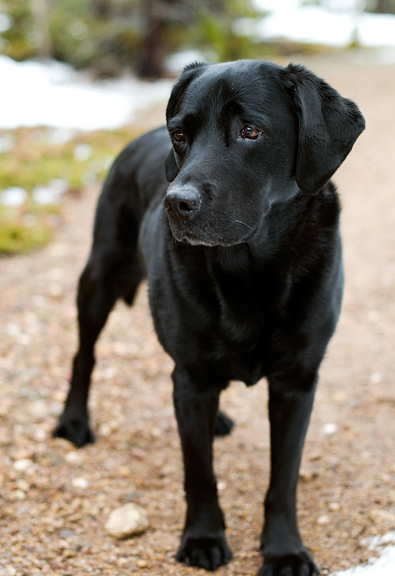 old flowers soon to be replaced by new flowers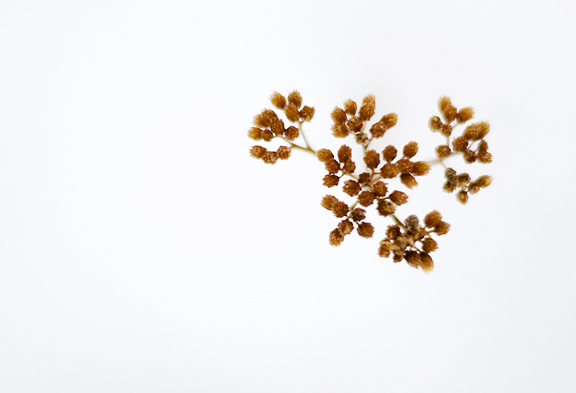 In the afternoon, we met with
Katie
in Boulder for a pleasant lunch before she headed back home to Utah. What a cutie. My intentions to run some errands in town were thwarted by the Easter holiday (many places were closed) and apparently the butchers at Safeway are completely unaware of the difference between English-style and flanken-style short ribs. I had to draw a diagram to show them how to cut the ribs. WTF?!
So I had mentioned a New Magic Awesome Sauce (NMAS) last week and today I deliver on the promised awesomeness. I try not to defrost and refreeze foods too many times as it tends to compromise the quality. Since I had defrosted roasted New Mexican green chiles to make the roasted potato salad and the goat cheese croquettes, I went ahead and skinned and de-seeded the entire batch of roasted green chiles and sought out recipes to use them in. No cuisine knows how to use green chiles better than New Mexican cuisine.

green chiles, roasted garlic, lime juice, and mayonnaise
purée the chiles, garlic, and some lime juice
Unless you have an in with a resident of New Mexico, it is hard to get your hands on the real deal. I know, I know – people in California and Colorado say they have had roasted green chiles. Those are probably poblanos or anaheims or some other variety of chili pepper. Walking around the farmer's market and seeing the chilis roasting in the drums, I've often said, "Hey – they're roasting green chiles!" and Jeremy will scrutinize and correct, "Those aren't New Mexico green chiles." What he means is that they aren't Hatch green chiles, which are the green chiles of choice. You see, New Mexicans are very particular about their green chile and having had the real deal, I can vouch for them. Canned green chiles are about as good as mushy rice – don't even bother. Well, I went in search of an online source for green chiles (frozen roasted is probably best as the fresh need to be roasted pronto and you'll likely end up freezing them yourself anyway) and found a place right in Hatch, New Mexico. Try
The Hatch Chile Store
for mail order. They aren't paying me, I just hate to offer up a recipe around an ingredient that is not easy to get your hands on.
mix the purée into the mayonnaise
add more lime juice to taste
There are two piles of green chiles after I skin and de-seed them: intact and shredded. The larger intact chiles are reserved for chile rellenos. The shredded chiles get diced up or used in recipes like this NMAS. And then some of the shredded chiles are saved for…
green chile cheeseburgers
[i've told you before that we grill in any weather]
My curiosity was piqued when I found this green chile mayonnaise recipe in the Border Cookbook (a really damn good cookbook if you love New Mexican food, which all sane people do). We topped the burgers with the NMAS and it added a terrific tangy, spicy, creamy flavor – along with that lovely mellow roasted garlic. Even Jeremy, a card-carrying mayonnaise-hater, liked the green chile mayonnaise. Score!
no more boring burgers
But the madness did not end there. I spread the NMAS on sandwiches too. My regular readers know what a sandwich whore I am. I love sandwiches. From the moment I first tasted the green chile mayonnaise, I began to ponder all of the glorious possibilities… chicken sandwiches, egg salad sandwiches, tuna salad sandwiches, roast beast, turkey, grilled eggplant – endless possibilities. The beauty of sandwiches. For lunch the other day, I whipped up some turkey sandwiches with jack cheese, bacon (now we're getting serious – spineless jellyfish must leave the room), lettuce, tomatoes, and the NMAS (that's New Magic Awesome Sauce in case you have forgotten). It's good stuff. Go make some.
naughty
*squeal!!!!*
Green Chile Mayonnaise
[print recipe]
from The Border Cookbook
1/4 cup roasted green chile, skinned and de-seeded
3 cloves garlic, roasted and peeled
1/4 cup fresh lime juice
1 cup mayonnaise (make your own from scratch and get double points!)
In a food processor, pulse together the chiles, garlic, and half of the lime juice. Mix the purée into the mayonnaise until well blended. Add more lime juice to taste. Refrigerate for an hour. Will store for up to 1 week. Makes about 1 1/4 cups.