Recipe: coconut macaroons
It's the Fourth of July holiday weekend for me and my fellow Americans, but we kicked off the celebration with pyrotechnics of sorts earlier this week!

need a light?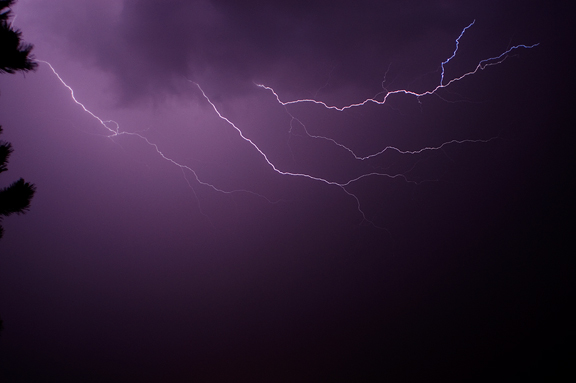 flowers bursting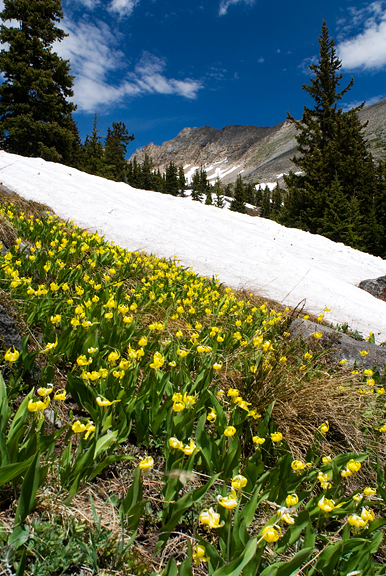 ignite boulder 5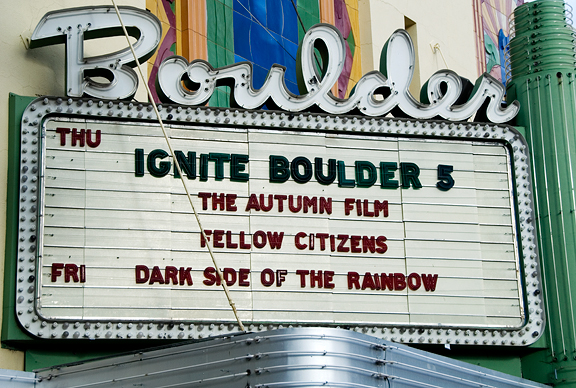 milling about before the show while live tweets come in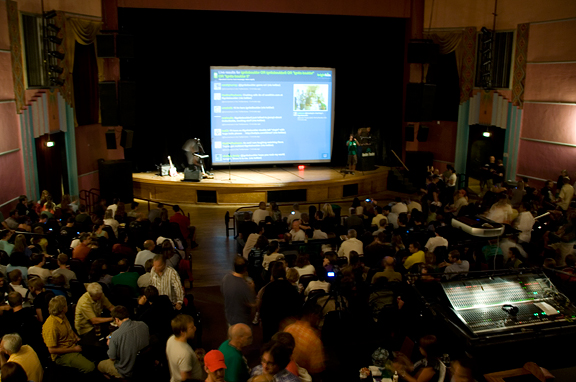 Ignite Boulder 5
was the fifth in a series of community events (founded by
Andrew Hyde
) featuring talks with a twist: each speaker has 5 minutes to deliver a presentation of 20 slides that advance every 15 seconds. Perfect for the minimal attention span population or for anyone in need of a good laugh. They should require this format at scientific conferences. My three favorite talks from the evening also taught me something new:
Larkin Carey – Surviving Free Fall from 30,000 ft without a Parachute: A DIY for the unfortunate airline passenger, Bruce Wyman – Marine Mammal Biology, Garret Smith and John English – World War Corn
.
And several good things have been landing on our doorstep of late including a package of dried organic rose buds from my dear Susan (thank you, hon) and a high-angle rescue harness for Kaweah. She didn't mind the harness much at all and even wagged her tail several times as Jeremy took her for a test drive around the house.

smells like a garden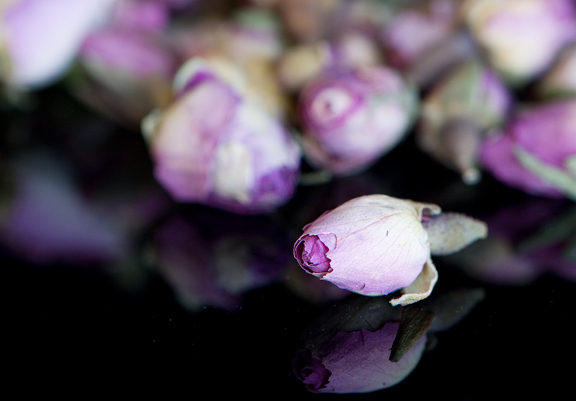 some folks have child carriers, we have a dog carrier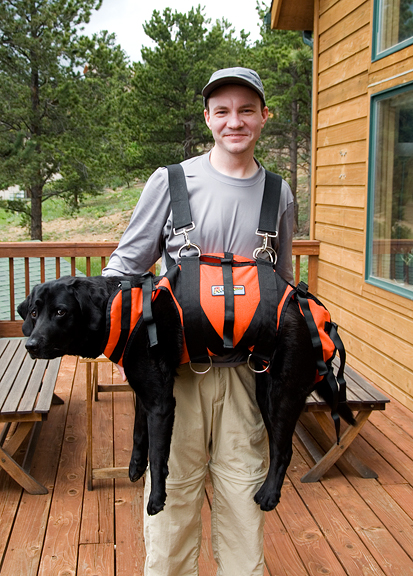 I've never been much of a gluten-free baker because I like gluten, I like baking with gluten, and I eat gluten. Most of the gluten-free (GF) people I know are of the "I can have a little gluten" camp. Andrew is the first person I know who gets really ill from gluten, and because of that I am extremely careful about what I make for him. If I ever made anything GF in the past, it was pure chance. I don't seek out GF recipes, but if I come across a good one that happens to be GF, it gets filed away with a mental tag "can feed to Andrew without killing him".
unsweetened, shredded coconut and sugar
mixing with a whisk is stupid, use your hands
I have had a torrid affair with the French macaron this year (blame
Helen
), but its simple American cousin has been on my todo list for some time. For me, the coconut macaroon and the French macaron do not move in the same social circles. This has more to do with how they are made than how they taste. I could make a macaroon blindfolded with one arm tied behind my back. After hundreds of French macarons, I am still trying to get them *just right*. One is trivial, then other is not.
form mounds of macaroon dough
baked to barely golden
Be sure to let the macaroons cool completely before handling them or they will start to fall apart. I know this because I had one decapitate on me when transferring it to the cooling rack. Despite its simplicity, or perhaps because of its simplicity, the coconut macaroon earns high marks in my book. Of course, this is assuming you like coconut (if you don't, you're SOL on this one). It's a moist and chewy mouthful on its own. Dip it in dark chocolate and you have not only gussied up the macaroon, but added a creamy, rich dimension to the cookie. I tried dipping in tempered chocolate, but it came out of temper too quickly and I suspect it was a tad thick. A glaze would be smoother and probably look better.
i thought i'd be clever and temper some chocolate
advice: use the glaze recipe, kids – don't temper
I tossed some of the chocolate-dipped macaroons to Andrew last night at Ignite Boulder 5 from the balcony. He's tweeting today which means he's not dead. They got the Andrew-Seal-of-Approval in addition to the Jeremy-Seal-of-Approval. Jeremy, known for his avoision of coconut, is polishing off the last one as I type.
plain and lovely
chocolate-dipped and enticing
Coconut Macaroons
[print recipe]
from Martha Stewart's Cookies
3/4 cup (175g) sugar
2 1/2 cups (165g) unsweetened, shredded coconut
2 large egg whites (75g)
1 tsp vanilla extract
pinch salt
chocolate glaze
3 oz. heavy cream
4 oz. semisweet chocolate, chopped
2 oz. unsalted butter, cut into pieces, softened
Bake cookies: Oven 325°F. Set parchment paper on a large baking sheet. Mix all ingredients together by hand in a large bowl (this works better than a utensil – you want everything to be uniformly squishy and gooey). Wash hands off. Dip hands in cold water and shake off excess. Shape a mound or ball from 1-2 tablespoons of dough and set on parchment paper with an inch of spacing between each cookie. Bake 16-17 minutes, rotating the baking sheet after 8 minutes, until golden brown. Cool on a wire rack. When cooled, dip the tops of the macaroons into chocolate glaze. Makes about 18 cookies.
Make glaze: In a small saucepan over medium heat, bring heavy cream to boil. Remove from heat and add the chocolate, gently stirring until incorporated. Blend in the butter while still gently stirring (don't incorporate air). Temperature should be around 110-115°F.